If you grew up with a pressure cooker in your household, you may have mainly made rice and soup in it! If you had a slow cooker, you most definitely enjoyed either stew or soup from one of your most convenient household appliances.
The Instant Pot may make you nostalgic about those pressure cooker and slow cooker recipes from your childhood, but the truth is that the IP is so much more. It can make just about any type of food you are craving for supper – you can even sautee in it! Check out these recipes that will move you away from the typical pressure cooker recipes and into a gourmet territory of quick cooking.
Want New Instant Pot Recipes and Content Delivered Straight To Your Inbox? Sign up for our Instant Pot Email Newsletter!
1. Chicken and Rice Burrito Bowls
When you need a quick supper that is packed with protein and complex carbs, a chicken and rice burrito bowl is a fantastic option!
Make some homemade guacamole for a zesty twist to this recipe and don't forget that much-needed squeeze of lime.
2. Garlic and Parmesan Mac and Cheese
If it's a snowy or rainy day out, that is the best kind of day to snuggle up in your comfy clothes and enjoy your favorite comfort food.
While macaroni and cheese may be a child's food, you can really take it to the next level with this garlic and parmesan mac and cheese.
3. Baked Ziti
Are you a fan of homemade pasta dishes? I mean, who isn't?! Being in a rush doesn't mean you have to skip out on quality. This meal brings Italian perfection and the hustle and bustle of your schedule into one memorable meal.
Grate some fresh parmesan to add on top of your supper to create the perfect "made from scratch" taste.
4. Honey Sesame Lettuce Chicken Wraps
If you're anything like me, when it comes to getting in shape, I find my body responds best when I'm low carb and high protein and good fats.
The problem is, it can be hard to give up those taco shells and burrito shells. These lettuce wraps are still packed with nutrition and flavor while respecting your low carb approach to eating.
5. Quick and Easy Deconstructed Lasagna
Lasagna is an ideal dish to make but it can be very time-consuming. When you're in a hurry to get supper made, especially for guests, you want to maintain quality while taking a short amount of time.
Our deconstructed lasagna features all the components of regular lasagna but instead of layering them on top of each other, you toss it all in the pot without a second thought. Love it!
6. Sweet Potato Chicken Curry
Curry is a fantastic way to eat healthy without missing out on flavor. The best part is, you can toss whatever veggies you have in your fridge into the mix for a new flavor every time!
For a base, you can cook up brown rice or quinoa depending on what you're craving tonight.
7. Chicken Ramen
Skip the take out and pull out your Instant Pot! These ramen noodles are completely different from soup even though they have a broth base.
Filled with noodles, egg and chicken, this bowl of goodness will warm your soul and fill your belly quite quickly!
8. Chicken and Rice
If you're looking for a super basic recipe to make in your Instant Pot, consider making this chicken and rice recipe.
Simple doesn't have to be boring! This suppertime dish is still packed with tasty goodness while maintaining the simplicity of home cooking.
9. Mongolian Beef
Craving Chinese food? How about trying out a delicious Mongolian beef recipe in your Instant Pot! This is a great recipe for a dinner party because you can make so much and it's quite unique.
Don't forget to garnish with some sesame seeds and green onion to complete this amazing meal.
10. Fritatta
Have you considered using your Instant Pot for breakfast? If not, you're missing out! It can make some delicious frittata's like this one in a jiffy.
If your kids aren't big fans of veggies, this is a great way to incorporate those foods into a meal they won't be able to resist.
11. Ribs
You may not believe this, but you can actually make ribs in the Instant Pot! As you're thinking about this, imagine all the delicious meals you can make so quickly with ribs being the star of the supper!
To make it even more mouth-watering, the ribs are cooked in beer and served with a citrusy BBQ sauce that contains freshly squeezed orange juice!
12. Mexican Stuffed Peppers
If you've been on Amazon lately, you've probably noticed all the Instant Pot accessories you can purchase. It can seem a little confusing when you don't know what they are used for.
With this simple rack that you place in the bottom of your Instant Pot, you can make scrumptious Mexican stuffed peppers that will not disappoint when your stomach grumbles.
13. Moo Goo Gai
Have you ever heard of Moo Goo Gai? Well, you're not alone if this is a new dish for you. It's a wonderful way to try new veggies and to mix up your evening meals.
While there are some veggies that are normally added to this recipe, you can get creative and add anything you'd like to get more vitamins and minerals out of your meal.
14. Hamburger Stroganoff
Hamburger Stroganoff is one of those meals no one can resist. It's creamy, meaty and definitely very filling.
If you want to add more veggies into the mix, dice up fresh tomatoes to add on top, or incorporate some steamed broccoli into the mix!
15. Greek Chicken and Rice
Meal planning sounds like a great idea until you realize how much time it takes to prepare and pack each meal of the day. Then multiply that by five!
Thankfully with the Instant Pot, you can pack your lunches way faster because it doesn't take long for this memorable meal to be ready!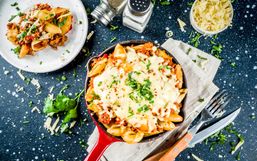 It's time to say goodbye to boring dinners and replace them with something new and exciting!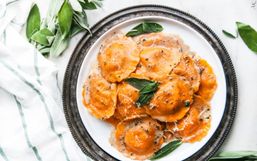 Many enjoy the season of summer because of the warm weather, longer days, fresh meals, and of course the trips to the beach.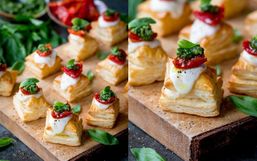 The holiday season is upon us and with that comes many holiday parties!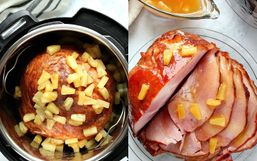 The holiday season is busy, between decorating for Christmas, hosting parties, buying and wrapping gifts it can all be...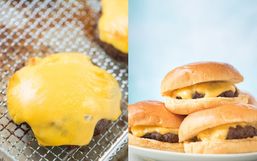 Kitchen gadgets are getting more and more impressive every year. The Instant Pot has been the most sought after kitchen appliance...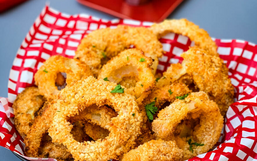 Everyone and their besties have an Instant Pot pressure cooker these days, and if you don't have one yet, you really need to get...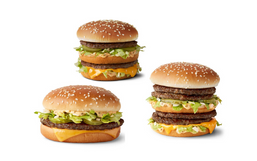 The McDonald's Big Mac Burger made it's debut nationwide back in 1968 and since then it has become simply iconic!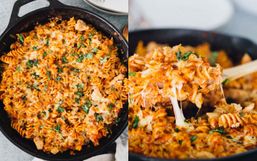 Stocking your pantry with nonperishable items is a great way to ensure you have ingredients readily available.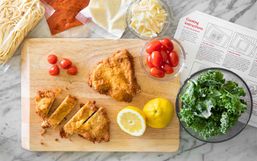 With the dine-in option temporarily closed, restaurants are finding creative ways to serve their customers!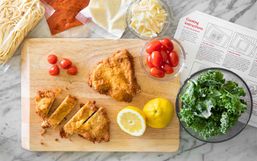 Most restaurants have temporarily closed their dine-in option but that isn't stopping them from making sure their fans get their...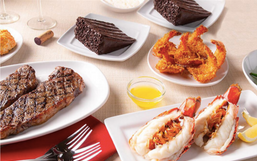 Moms are wearing more hats this year especially with having everyone home more than usual.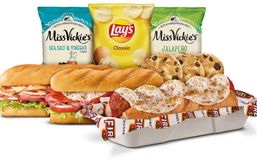 While restaurants and other sources of entertainment remain temporarily closed, many of us are spending more time in the kitchen...