Chia Seeds are a health food that have gotten a lot of attention in the health world lately, and for good reason. These tiny seeds are filled with incredible nutrients that can make a difference to your diet with just adding a couple of tablespoons to your food each day. We've collected a long list of the best ways to incorporate Chia Seeds into your meals from Breakfast to Post Workout! I personally have enjoyed putting a spoonful of Chia Seeds in my water with some fresh lemon every morning – it's an easy way to add them to something I already consume. So what is all the hype about for Chia Seeds? What nutrients do they actually provide? Did you know, Chia Seeds have three times more iron than spinach, and five times the amount of calcium than milk? Chia Seeds provide you with lots of energy, improve you blood sugar levels and can even induce weight loss. Last but certainly not least, these little seeds have twice the amount of protein than any other grain and have three times the amount of antioxidants than blueberries. I'm assuming by now you are totally convinced that Chia Seeds are life changing, but if you need any more convincing, whip up the following recipes this week to see how delicious they are.
1. Chia Crusted Salmon with Shaved Fennel
Chia Seeds are pleasantly crunchy and make for an excellent crust on Salmon. Remember to eat your entree with a delicious green salad to get all your servings of fruits and vegetables in. This shaved Fennel Salad will not disappoint and pairs ever so nicely with an amazing piece of salmon.
2
2. Gluten Free Portabella Mushroom Ravioli
Craving a little guilty pleasure? Fear not! We have an amazing Gluten Free Ravioli recipe for you to indulge in. Not only is it an amazing supper, but the pastry is filled with our little friends – Chia Seeds! You'll be able to eat a serving of these guilt-free, knowing that your body will be benefitting from all these natural ingredients.
3
3. Feel Good Superfood Grain Bowl
Lunchtime! Crunch away with a bowl filled with so many beneficial power foods. The sweet pomegranate will contrast nicely with the salty sunflower seeds and creamy avocado. Chia Seeds are hidden in this salad throughout, and you will walk away from lunchtime feeling nourished and full.
4
4. Butternut Squash and Quinoa Casserole
Make for supper and take it to work for lunch tomorrow. Fill your body with some sweet squash and scrumptious grains like quinoa and chia seeds. It's a quick and easy supper that has so many benefits, you'll be making it every. single. week.
5
5. Lemon and Chia Seed Muffins
Instead of reaching for a super sweet and not so beneficial store-bought muffin, make these vegan lemon chia seed muffins. They will satisfy your sweet tooth and give you real, lasting energy to take on your day!
6
6. Breakfast Baked Sweet Potatoes
Have you ever considered potatoes for breakfast outside of home fries? We hadn't! Then we saw this…it's like a breakfast sweet potato taco. As shown, you can add bananas, almond butter and chia seeds – but don't be afraid to add some more fruit to top it all off. The more, the merrier!
7
7. Strawberry Chia Seed Coconut Banana Bread
This just looks SO GOOD. It has sweet and nutty flavors with the Chia Seeds to add extra benefits to an already delicious and irresistible bread. I want to make this tonight and eat it all week. Serve as a breakfast dish, a snack or a dessert and your family and friends will never be disappointed!
8
8. Banana Chia Seed Pancakes
Mornings can be a little rough to start, but with Chia Seed Pancakes packed with banana flavor, you will be in a great morning mood. Serve a stack of these for breakie to ensure lots of energy to get through that Monday morning where all you want to do is crawl back in bed.
9
9. Quick Chia Seed Strawberry Jam Recipe
Jam is so delicious and a summer tradition, but a lot of times, it is filled with refined sugar. This quick and easy strawberry chia seed jam actually completely skips the sugar option and focuses on the natural sweetness of lemon and strawberry. Add to that delicious strawberry coconut bread or to a tall stack of pancakes.
10
10. Raspberry Green Tea Lemonade
Lemonade is my favorite summer drink – and I am interested in making it healthier and healthier each time. Chia seeds absorb water quickly so that when you drink it, they take on the flavor of the drink and are softer and gel-like, making them enjoyable to drink. Don't forget to make it look pretty and add it to a clear glass with some extra raspberries on top.
11
11. Chocolate Chia Pudding
The most famous use for Chia Seeds is in a very unhealthy sounding recipe – pudding! This time though, pudding is your best friend – it's a quick and easy breakfast that you can eat right when you get up to make your morning routine faster and more energized.
12
12. Chocolate Chip Oatmeal Breakfast Cookie
Who doesn't love a good cookie from time to time? Well now you can eat cookies for breakfast, guilt free! These little numbers are filled with almonds, walnuts, dried cherries and so much more. They are so filling and will satisfy your hunger pangs and sugar cravings all in one go.
13
13. Spiralized Apple Salad with Citrus Dressing
It's finally spring, which means so many creative and colorful salads! The spiralizer has gotten a lot of fame for it's zucchini shredding abilities, but how about spiralizing some apples!? It's a genius way to surprise your tastebuds and add a cool new twist to summer salads.
14
14. Lemon Coconut Chia Energy Balls
Looking for a little energy on the go? Create these balls of energy ahead of time to grab and go as you run out the door to go shopping, to work or to a sports game! They will keep you going between breakfast and lunch or between lunch and supper.
15
15. Smoothie Booster
This is SUCH a simple way to get Chia Seeds into your diet. If you don't want to go to all the work of cooking or baking a dish with Chia Seeds, create this fantastic Smoothie Booster powder to add to your smoothies for some extra healthy benefits.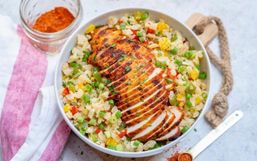 New Year's Eve is an opportunity to reflect on the previous year. For many, ringing in the new year is a chance to start fresh and...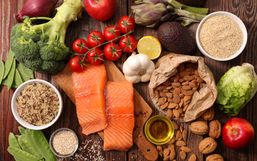 Being comfortable in your body is essential to living a happy life.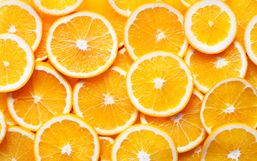 Surely you've heard the word antioxidant thrown around time and time again.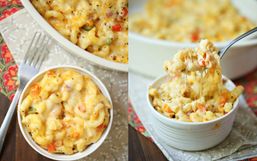 Weight Watchers has reinvented itself over the years and because of that, it is becoming more popular now than ever.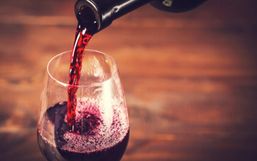 There's no better way to wind down from a busy day than to catch up on your favorite shows with snacks in hand, amirite?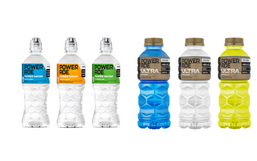 Coca Cola Company unveiled that they are launching two new zero-sugar products to their Powerade brand.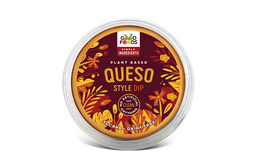 The plant-based diet trend is growing and it shows no signs of stopping!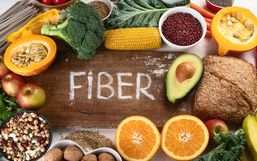 For some, healthy eating is no easy feat. The secret to being successful is to create a balanced approach that allows you to fill...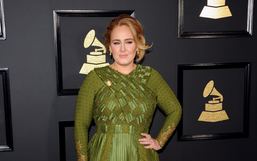 Adele, singer-songwriter and multi-Grammy winner has been making headlines for several years, mostly due to her incredible music...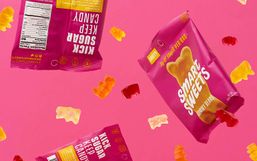 It's no secret that sugar isn't good for you, especially the refined kind we find in sweets.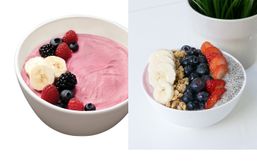 Yogurtland, the leader in self-serve frozen yogurt has no shortage of delicious options.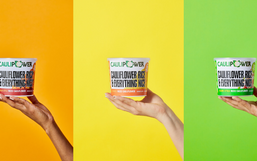 With more people searching for healthier options, companies like CAULIPOWER is committed to delivering.