Let's talk about superfoods. They are nutrient rich foods that will benefit your health and wellness significantly. We hear about superfoods all the time online but do we really know how to eat them in delicious and beneficial ways? Chia Seeds can seem awfully complicated and bizarre to eat if you're never tried them before. How about Cacao Nibs? What's the difference between Cacao Nibs and Cocoa anyway? Here are some fantastic recipes that will make your eating habits better and will help you make good use of these amazing foods.
1. Chia Seeds
Satisfy that sweet tooth with some sugar free chocolate chia pudding. It's so easy to make and needs only a few ingredients.
2
2. Wheat Germ
Good Morning! Fill up on these amazing breakfast muffins that are packed with benefits.
3
3. Bee Pollen
Yep, that's right, bee pollen. It's nature's multivitamin!
4
4. Spirulina Powder
A perfect mid morning snack is filled with some incredibly beneficial Spirulina!
5
5. Goji Berries
Eating these superfoods doesn't have to be unenjoyable! Dig into this pretty little raw cheesecake and reap the health benefits.
6
6. Coconut Oil
Next time you're invited to someone's house for supper, bring these brownie bites along!
7
7. Hemp Hearts
Energy bites are the best way to get the health benefits of hemp hearts when you have a busy schedule. Bring these along with you throughout the day so you have something healthy to munch on.
8
8. Maca Powder
Warm up your soul with some maca powder hot chocolate on a rainy day.
9
9. Quinoa
Quinoa is a wonderful food to have for lunch and dinner. It can be substituted in the place of pasta or rice and is filled with tons of benefits.
10
10. Matcha Green Tea Powder
One serving of this latte fits perfectly in a mason jar and can accompany you onto the patio to soak up some sunshine.
11
11. Cacao Nibs
I love Cacao Nibs and always include them in my breakfast bowls with some fresh fruit! Delicious.
12
12. Blueberries
Make your next party food, a superfood! This salsa packs a party onto your chips with blueberries and red peppers.
13
13. Kale
This is one of my favorite last minute supper recipes. Fill up on this one pot pasta filled with wilted kale – you won't regret it.
14
14. Cinnamon
Iced Tea is usually packed with sugar, but not today! Have one, two or even three cups of this amazing bevy.
15
15. Dark Chocolate
Yes, you can now say chocolate is beneficial…dark chocolate that is!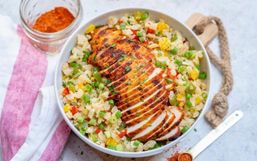 New Year's Eve is an opportunity to reflect on the previous year. For many, ringing in the new year is a chance to start fresh and...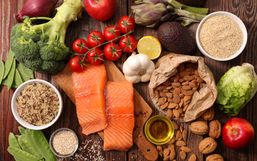 Being comfortable in your body is essential to living a happy life.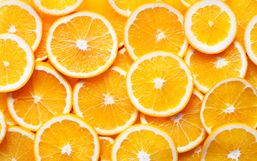 Surely you've heard the word antioxidant thrown around time and time again.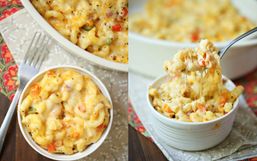 Weight Watchers has reinvented itself over the years and because of that, it is becoming more popular now than ever.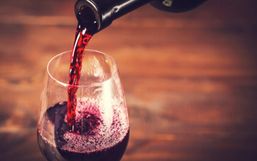 There's no better way to wind down from a busy day than to catch up on your favorite shows with snacks in hand, amirite?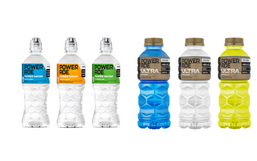 Coca Cola Company unveiled that they are launching two new zero-sugar products to their Powerade brand.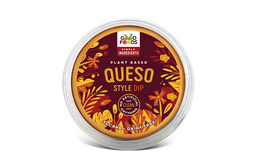 The plant-based diet trend is growing and it shows no signs of stopping!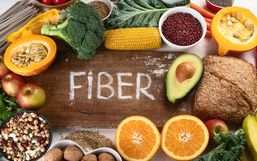 For some, healthy eating is no easy feat. The secret to being successful is to create a balanced approach that allows you to fill...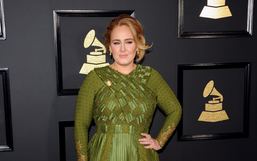 Adele, singer-songwriter and multi-Grammy winner has been making headlines for several years, mostly due to her incredible music...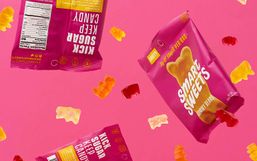 It's no secret that sugar isn't good for you, especially the refined kind we find in sweets.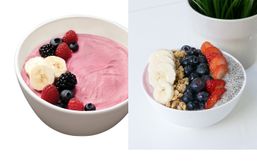 Yogurtland, the leader in self-serve frozen yogurt has no shortage of delicious options.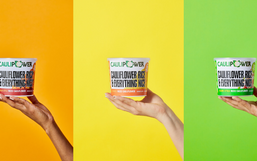 With more people searching for healthier options, companies like CAULIPOWER is committed to delivering.