If you haven't tried out Buddha Bowls for supper yet, you are seriously missing out. Just like how most people throw a chicken in the oven as an easy supper, I throw together a Buddha Bowl. So let me gush to you about why I love them so much. First of all, minimal dishes is a major plus because I don't have a dish washer. Second, I can take whatever I have in my fridge, dump it in a bowl, top off with hummus or balsamic vinagrette and I'm good to go. Last but not least, out of every meal I make, my body feels the most nourished after a sizeable bowl of great vitamins, minerals and healthy fats. I also make extra to bring for lunch the next day, and can't wait until lunch time when I whip out my buddha bowl and toss in some freshly sliced avocado. Here are some inspiring recipes to get you started.
1. Sweet Potato, Squash and Kale
On a chilly day, this Buddha bowl is perfect. Filled with all that healthy squash and lots of greens, you won't be disappointed by your supper at all.
2. Detox Vegan Quinoa Bowl
This weekend I attended an Italian wedding. All I have to say is, after some serious eating for about seven hours, I need to detox my body. Whip this baby up to give your stomach some TLC.
3. Vegan Quinoa Falafel Bowl
Falafel is so good and it tastes even better in a delicious bowl of greek produce with a little hummus. I'd also add some Tzatziki to finish it off.
4. Chipotle Sweet Potato and Quinoa Buddha Bowls
Looking for a smokey kick to your buddha bowl? This delicious bowl of goodness has your name written all over it.
5. Thai Style Buddha with Peanut Sauce
This isn't your typical Buddha bowl, but that's what makes it amazing! Make this creative Buddha bowl for your dinner guests and they won't ever forget about it!
6. Spicy Chipotle Tofu Burrito
For all those vegetarians out there, this Tofu bowl is for you! This bowl packs a spicy punch and is perfectly tangy with a little fresh lime.
7. Masala Chickpea Buddha Bowl
So much deliciousness here! Make these amazing Masala chickpeas and add in some amazing other produce and you won't even remember that there's no meat in it! Enjoy.
8. 15 Minute Buddha Bowl
The last thing you want at work is a drowsy afternoon because you didn't pack a lunch. Throw this bowl into a rubbermaid container on your way to work and you'll be filled with some serious energy!
9. Tropical Buddha Bowl
Take a trip to the tropics in this yummy bowl that will make you feel like you're on a holiday! Perfect for a summer day, and best eaten with chopsticks.
10. Quinoa Breakfast Bowl
I have yet to try this but I'm really excited about it! Fill up on all those good foods in the A.M. before you get sleepy at work. I'm sure this will keep you going all day.
11. Moroccan Sheet Pan Buddha Bowl
Forkly's very own Moroccan Sheet Pan Buddha Bowl is SO good, as well as vegan! I'm a little biased, but I like this bowl the best.
12. Fish Taco Rice Bowls
Taco Tuesday is the best! Finish it off strong with some delicious Fish Tacos in a bowl. They are filled with all sorts of delicious ingredients, and will have you craving next Taco Tuesday by the end of the night.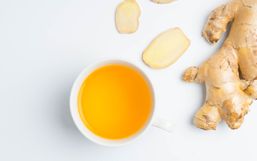 Ginger has been used for thousands of years to treat minor illnesses.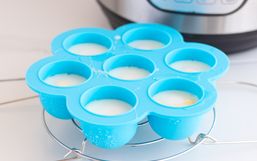 Poached eggs are a delicious addition to your breakfast and a great way to add protein without all the extra oil of a fried egg.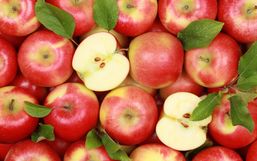 Bloating happens when the stomach becomes swollen after eating and that feeling is never a fun experience.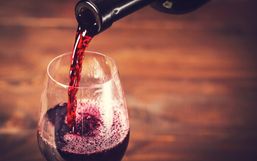 We've all heard it before "be sure to get a good night sleep". But do you know how important that statement really is?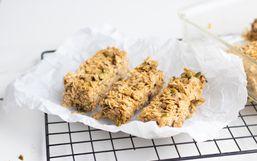 Granola bars are perfect for so many moments: breakfast time; an at-work or school-safe snack; a picnic, playground, or...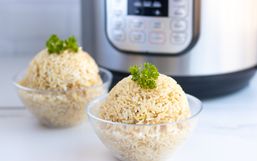 Rice is a staple in most people's homes, including mine! It's filling and the perfect complement to so many dishes, from meat...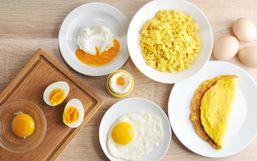 Here's the thing, we tend to put a lot of emphasis on what we shouldn't be eating but it's time the foods we really should be...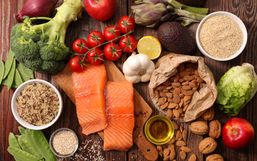 Being comfortable in your body is essential to living a happy life.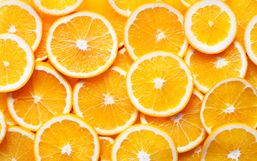 Surely you've heard the word antioxidant thrown around time and time again.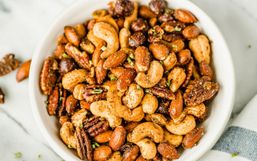 The paleolithic diet, also known as the paleo diet, the caveman diet, or the stone-age diet is a meal plan that predominately...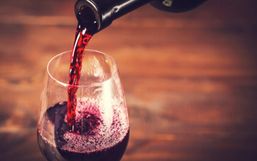 There's no better way to wind down from a busy day than to catch up on your favorite shows with snacks in hand, amirite?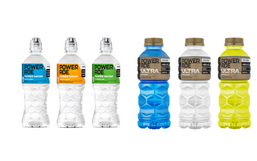 Coca Cola Company unveiled that they are launching two new zero-sugar products to their Powerade brand.