Who is sick of salads?! So many people. Especially since we are getting ready for summer, so many of us are probably thinking, "If I see one more piece of spinach or kale, I'm going to cry". Well, salad can be so exciting and delicious that you actually CRAVE it. What?! Yup, you better believe it. Check out this list of ten items that will renew your love and your hope in salads so you can keep eating healthy, while eating delicious food.
1. Loaded Veggie Salad with Chickpeas
Needing a little protein and lot of veggies? This salad is for you! It is packed with black beans, corn, avocado and so much more!
2
2. Pesta Potato Chickpea Salad
Potato salads can get so unhealthy, so quickly. Put together this great salad that is good for you and won't fill you up with tons of additives. You'll also get a good kick of protein as well!
3
3. Summer Goodness Salad
If it's a hot hot day out, don't turn on the oven! Create this sweet and savoury salad that will cool you from the inside out. It's so flavorful and very filling!
4
4. Peach, Heirloom Tomato and Burrata Salad
When peach season rolls around, there's no better fruit to use than this! This simple yet fancy salad will look beautiful on a plate and will be so memorable at a dinner party.
5
5. Gluten Free Chicken Salad with Honey Orange Vinaigrette
This salad is great to bring to work for lunch. It is packed with protein and has everything we love, a little sweetness from the oranges and some savoury flavor from the chicken. YUM!
6
6. Colorful Beet Salad with Carrot Quinoa and Spinach
My favorite color in the fruit and veggie rainbow is the color of beets! They're so beautiful and filled with tons of antioxidants. Fill up on this salad when you are sick of kale, and you won't be disappointed!
7
7. Strawberry Caprese Farro Salad
I hadn't tried Farro until a few weeks ago, and it was a completely new texture. It doesn't get soggy with dressing and has a very neutral flavor, which makes it easy to flavor because it will acquire the flavor of whatever you mix with it.
8
8. Strawberry Caprese with Pistachio Pesto
Isn't it so beautiful! Create this summery appetizer salad at a dinner party to impress your guests and fill them up with some wholesome ingredients.
9
9. Southwest Roasted Potato Salad
BBQ-ing up a steak or chicken for supper? This salad is the perfect partner for a BBQ supper that will leave out the added mayo for potato salad and the added butter for corn on the cob. Dig In!
10
10. Shredded Summer Salad with Garlic Tahini Dressing
Pull out your phone and get ready to Instagram this beauty. It's so nutritious and ever so delicious! Top off with the home made garlic tahini dressing and you are good to go. Enjoy!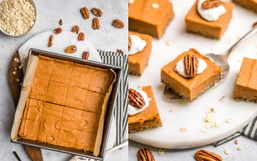 Every year families gather around the table, give thanks, and enjoy delicious food on the Thanksgiving holiday.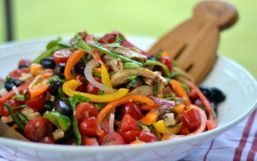 Salads aren't just for those on a diet anymore. Properly made, they can be a filling and delicious meal.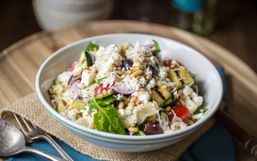 Anytime you're invited to a potluck or hosting a dinner, you don't just go with the norm.
By this point you've probably been hearing that buzzword around your neighborhood, family, social media or workplace - "keto".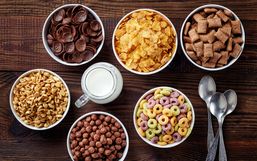 A lot of us make a huge effort to make sure the content of our cupboards and kitchens reflect the lifestyle we want to live and...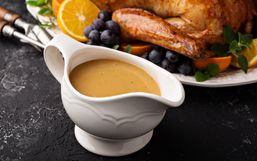 The holidays are known to be the hardest season of the year in terms of the age-old battle of the bulge.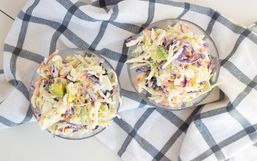 Coleslaw might be on the most beloved summer salads in North America. Why you ask? I have no idea.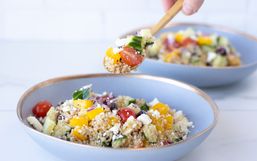 Enjoy the fresh flavors of Mediterranean cooking that will have you dreaming of lounging next to the sea without having to fly...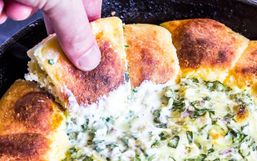 Who doesn't love a good potluck? They're the best because it often means that there will be loads of food and a wonderful variety...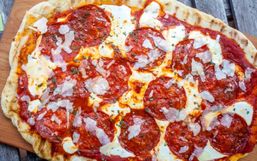 Summer is one of the most anticipated seasons of the year! I mean, why wouldn't you love it?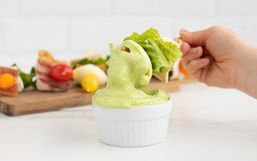 Let me start by answering the question I know you're wondering - "Is this dressing good enough that I should actually take the...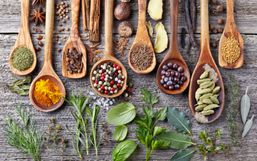 Cleaning out your fridge a few times a year is always required, especially when you have so many leftovers you need to use up!