For those that don't know, Trader Joe's holds an annual Customer Choice Awards that allows customers to vote on their favorite products. The results of the 11th Annual Customer Choice Awards Winners are in and we're going to share the exciting results with you. The question is, did your favorite Trader Joe's product make the cut?
The winner for "Favorite Overall" category goes to the Everything But The Bagel Sesame Seasoning Blend. And no wonder why — people love to put this seasoning on everything! Try using it in our Everything But The Bagel Breakfast Avocado Toast recipe or our Homemade Everything But The Bagel Potato Chips And Dip recipe! Try this seasoning once and you'll surely become addicted. The runners-up go to Cauliflower Gnocchi, Mandarin Orange Chicken, Dark Chocolate Peanut Butter Cups, and Unexpected Cheddar.
The Winner of "Favorite Entrée" goes to Mandarin Orange Chicken! This sticky, sweet meal is irresistibly delicious so of course, the public chose this as their favorite entrée. The runners-up go to Cauliflower Gnocchi, Chicken Tikka Masala, Butter Chicken, and Sweet Potato Gnocchi with Butter & Sage.
The winner of "Favorite Vegan/Vegetarian Item" goes to Cauliflower Gnocchi! This soft pillowy pasta is the perfect low-carb dupe to regular potato gnocchi. If you haven't tried it yet, go and score yourself a bag to see what all the fuss is about. The runners-up go to Soy Chorizo, Vegan Kale Cashew & Basil Pesto, Cowboy Quinoa Veggie Burger, and Chicken-less Mandarin Orange Morsels. In case you missed it, Trader Joe's also released new Kale Gnocchi and people went crazy for it!
The winner of "Favorite Sweet Treat" goes to Dark Chocolate Peanut Butter Cups. Consumers love to eat them by the handful but Trader Joe's also suggest melting them over ice cream or baking them into warm batches of brownies — YUM! The runners-up go to Hold the Cone! Mini Vanilla Ice Cream Cones, O&H Danish Kringle, Sublime Ice Cream Sandwiches, and Gone Bananas! Dark Chocolate Covered Bananas.
The winner of "Favorite Snack" goes to Plantain Chips! This healthy alternative to potato chips is here to steal the spotlight. The runners-up go to Peanut Butter Filled Pretzels, World's Puffiest White Cheddar Corn Puffs, Organic Elote Corn Chip Dippers, and Chili & Lime Rolled Corn Tortilla Chips.
The winner of "Favorite Beverage" goes to Non-Dairy Oat Beverages. The public has spoken and they've chosen a vegan, gluten-free, dairy alternative as their drink of choice! The runners-up go to Honeycrisp Apple Cider, Triple Ginger Brew, Spiced Cider, and Charles Shaw Wine.
The winner of "Favorite Product" goes to no other than, AVOCADO! People are putting avocados on everything so no wonder the public voted this as their fruit of choice! It's worth noting, Avocado has stolen this title for 2 years in a row now! The runners-up go to Bananas, Honeycrisp Apples, Brussels Sprouts, and Shaved Brussels Sprouts.
The winner of "Favorite Cheese" goes to Unexpected Cheddar. The public loves this cheese because it's full of flavor and tastes like an aged Cheddar. The runners-up go to English Cheddar with Caramelized Onions, Creamy Toscano Soaked in Syrah, Wild Blueberry & Vanilla Chèvre, and Cranberry Chèvre.
The winner of "Favorite In-Home, Bath, & Beauty" goes to Trader Joe's Scented Candles! The public loves these candles because they add the perfect aroma to your home. The runners-up go to Rose Water Facial Toner, Coconut Body Butter, Shea Butter & Coconut Oil Hair Mask, and Ultra Hydrating Gel Moisturizer.
Want to try these products? Head to a local TJ near you to get your hands on the top picks from the 11th Annual Customer Choice Awards! Keep in mind Tj's does have a disclaimer on their site that states: "Since posting, the details of this item may have changed due to fluctuating market prices, federal regulations, currency rates, drought, pestilence, bandits, rush hour traffic, filibusters, zombie apocalypse, punctilious product developers… Contact our Crew for current price and availability."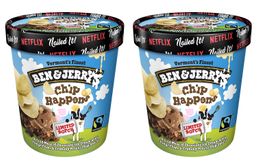 Nothing quite beats watching your favorite show with a bag of your favorite potato chips in hand, right?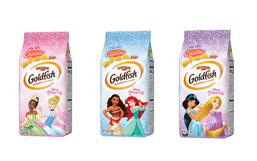 Get ready Disney fans, now you can channel your inner Disney Princess with tasty snacks!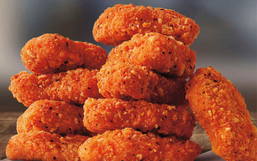 Nothing quite beats digging into a box of crispy fried chicken nuggets, right?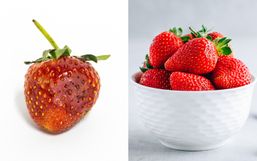 Nothing quite compares to eating a bowl of fresh strawberries but that sweet fruit never seems to last as long as we want it!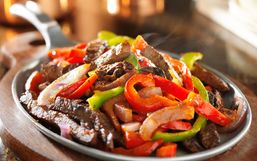 While the dine-in option remains temporarily closed in some restaurants, there are still ways you can score your favorite foods!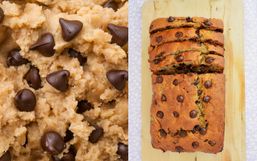 Get ready friends, there's another viral baking trend taking over the internet and it combines two of your favorite things,...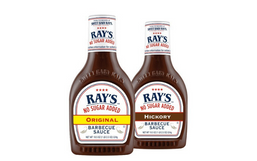 Summer is just around the corner and we all know what that means grilling season is coming too!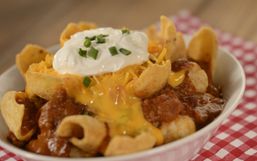 With the Disney parks temporarily closed, Disney has been thinking of fun and innovative ways so you can feel like you're at...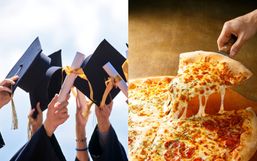 Graduation ceremonies are being canceled all over the country which means graduates will have to celebrate a little differently...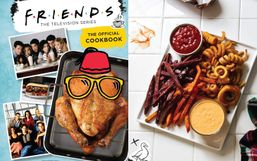 Get ready to channel your inner Monica Geller because an official 'Friends' Cookbook is coming soon!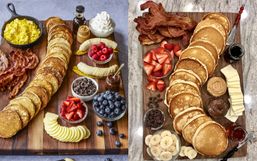 Charcuterie boards have become so popular over the last few years. They're Instagram-worthy, full of delicious offerings and great...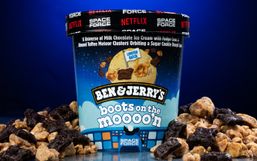 Good news ice cream fans, Ben & Jerry's is back again with another crave-worthy flavor!