Get ready Oreo fans, the flavors of your favorite cookie can now be enjoyed in a soft, luscious donut! Tim Hortons just unveiled that they are launching a new Oreo Donut as a part of their new line of Dream Donuts. In case you missed it, the Dream Donut line launched in Canada earlier this year and now it's making its grand debut in the U.S.! The new line of donuts are not only pretty but will certainly satisfy your cravings!
Tim Horton's Dream Donut lineup will not only feature the flower-shaped Oreo donut but you can also get a Chocolate Truffle Dream Donut, and the Strawberry Confetti Dream Donut. The Oreo Cookie Dream Donut features a cookies and cream donut that is topped with white fondant, a vanilla fluff icing swirl with half an Oreo Cookie and Oreo cookie pieces crumbled on top. The Chocolate Truffle Dream Donut features a decadent chocolate donut filled with whipped chocolate and topped with chocolate ganache and mini chocolate chips! Finally, the Strawberry Confetti Dream Donut features a strawberry fondant, a pink icing swirl, and colorful confetti sprinkles on top!
They are already available at participating Tim Horton restaurants across the U.S. for $1.99. You can score these delicious donuts by ordering through the drive-thru, take-out, or delivery!
"Tim Hortons has been bringing guests the classic donuts they love for generations, but our guests are also actively seeking premium donuts with specialty ingredients," Ricardo Azevedo, regional president of Tim Hortons U.S., said in a press release. "Our new Dream Donuts meet that next level of donut deliciousness, particularly with a cookie favorite like Oreo."
This isn't the only exciting news Tim Horton's has to share. The chain is also launching an Iced Cold Brew and Vanilla Cream Cold Brew just in time for summer! Both beverages are made with 100% premium Arabica beans and are steeped in-house for 16 hours! You can try these tasty drinks now at participating locations for $2.39.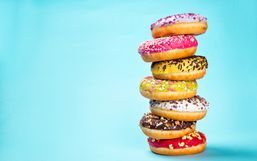 Today is national doughnut day and we couldn't be more excited! To celebrate this, we looked far and wide to find some pretty...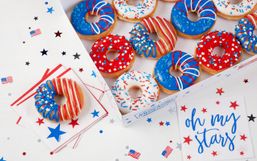 Your 4th of July celebrations may look a little different this year but that doesn't mean you still can't enjoy delicious food and...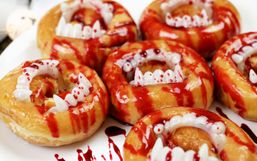 It's that time of year when we ditch the elegant and cute desserts, for something a little more...gory.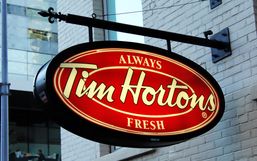 Tim Hortons has been serving Canadian's delicious coffee and baked goods for over 55 years.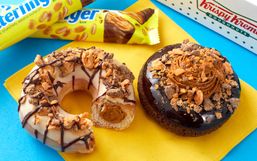 Butterfinger-lovers you're in for a treat today! Krispy Kreme has officially unveiled their new Butterfinger Doughnuts!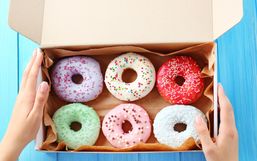 Today is arguably the best food holiday of the year, National Donut Day!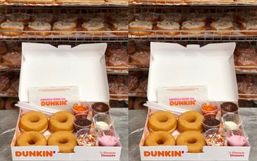 Many of us are looking for ways to keep busy and stay entertained while being at home.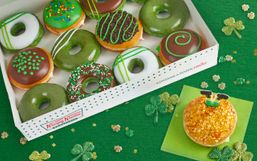 St. Patrick's Day is just around the corner and to help you celebrate, Krispy Kreme is transforming every single doughnut into a...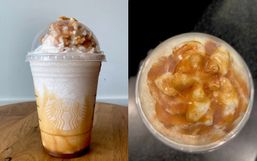 We might be right in the middle of a blazing hot summer but if you find yourself missing everything about fall then we have...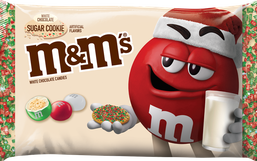 Merry Christmas... in July?! Yes, Mars, Incorporated wants to get you in the holiday spirit early this year!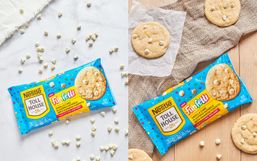 Every day will feel like your birthday when you enjoy a Funfetti treat!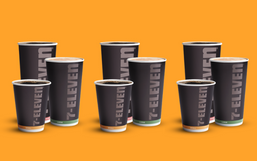 Every coffee lover knows that there is nothing quite like starting your morning with a delicious cup of coffee to get your day...