As part of their new Tasty Travels campaign, Hotels.com conducted a survey of 9,000 people across 29 countries. The results were clear, nearly two-thirds of (American) Millenials have noted choosing destinations for their cuisine as their leading deciding factor when choosing a travel destination.
With a combined passion for food and travel, it's no surprise that these two things would go hand in hand. Thanks to the power of social media, it's easy to look up and see what other travelers are experiencing, especially when it comes to food. "Food is one of the most connective and rewarding currencies there is, bringing people together and providing one of life's most pleasurable experiences." Tasty Travels noted. We don't disagree.
But where exactly are the younger generation deciding to travel to for an amazing culture and culinary experience? The results might surprise you.
1. Paris, France
Coming in at 27%, Paris takes the lead for a food-based destination of choice. Between pastries and crepes, fresh meats, bread and food stands, Paris is the city that delights the senses. Grab a baguette and go sit beneath the Eiffel tower. Isn't that just a dream come true?
2. Tokyo, Japan
When it comes to North American food trends, many of them started in Tokyo. From sushi to ramen and soba to udon, they have the kind of food that is on another level when experienced authentically. The best way to do that? Go to the source. Better yet, visit the famous Tsukiji Fish Market and get to know what fresh seafood really tastes like. For restaurant ideas to visit, go HERE.
3. Rome, Italy
Pizza, pasta, bread? Rome is carb heaven. Rome is known for some truly amazing food experiences such as Pizza Bianca, which translates to "white pizza" which is a focaccia-style bread found in the bakeries in Rome. Once you've tried that, you must go find some authentic Carbonara, some Roman Style Pizza (the thinnest of crusts) or perhaps a fried rice ball, or you know, just some more pasta. More great ideas can be found HERE.
.
4. London, England
British food has some deep traditional roots, and to the American palate can seem quite out there. Nowadays, travelers crave the change and challenge of a new cuisine. While some of the food served in London may seem bizarre, you can be sure that it's a fine-tuned serving of food. Things you can expect in London are Duck & Waffle, Monkey Fingers (essentially boneless wings), Fish & Chips, Truffled Egg Toast, Beef-Dripping Candle (yes it is what it sounds like), Scotch Eggs and a whole lot of beef and seafood dishes.
5. Barcelona, Spain
Known for their serving of  Tapas and dishes like Paella (rice & seafood pilaf), Gazpacho, Bombas (a potato croquette), Calçots and Romesco Sauce (a large green onion dish), Pa amb Tomàquet (bread with tomato), Crema Catalina (which you may know as "creme brûlée"). Sided with a glass of sangria, you will experience the sounds, sights, and tastes of Spain in full when you visit Barcelona. For some Tapas hot spots, read on HERE.
6. New York, New York
If you expect to be in the food industry in New York City, you better be good because the real estate space is hot and expensive. Much like the food. From pizza to rainbow bagels, New York City has it all. Also noted as the top destination for vegan diners, it's a great spot to enjoy a wide arrange of American food, often, with a New York City twist. For some of New York's strangest foods, find out what they have to offer HERE.
7. Madrid, Spain
Perhaps the most surprising is that Spain managed to hit the top 7 travel destinations based on food TWICE. However, Madrid has it's own plethora of food options that manages to be unique from the other Spain top choice of Barcelona. In Madrid you'll want to try Cocido Madrileño (traditional Spanish stew of veggies, chickpeas, chorizo and pork), Huevos Rotos (a lunch time egg dish served over fried potatoes), Bocadillo de Calamares (Madrid's famous fried squid sandwich) and our favorite breakfast choice: Churros con Chocolate (churros serves with steaming hot, thick chocolate).
If it's not in the cards for you to travel, don't worry! We have some incredible recipe ideas for you to bring the International cuisine of your choice, home! Read on for 10 Incredible International Foods.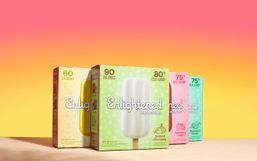 Good news friends, Enlightened is back again with more crave-worthy low-sugar frozen treats!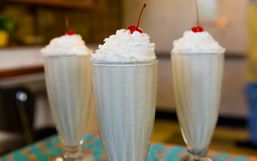 Good news Disney fans, the Disney Parks Blog is back again with another crave-worthy recipe you'll want to try this week!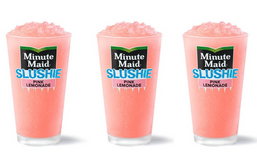 Summer is just around the corner and McDonald's is adding a refreshing treat to their lineup!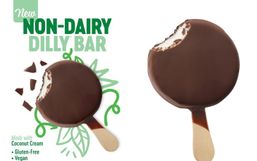 With lactose allergies and vegan diets on the rise, more restaurants are adding innovative products to cater to their customer's...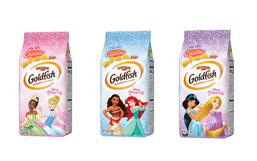 Get ready Disney fans, now you can channel your inner Disney Princess with tasty snacks!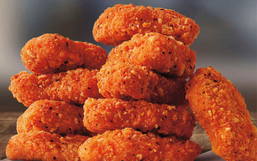 Nothing quite beats digging into a box of crispy fried chicken nuggets, right?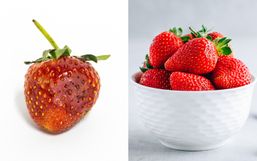 Nothing quite compares to eating a bowl of fresh strawberries but that sweet fruit never seems to last as long as we want it!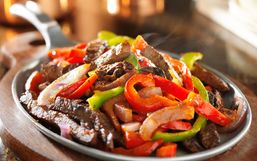 While the dine-in option remains temporarily closed in some restaurants, there are still ways you can score your favorite foods!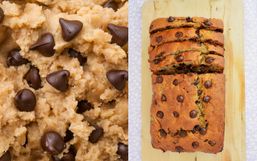 Get ready friends, there's another viral baking trend taking over the internet and it combines two of your favorite things,...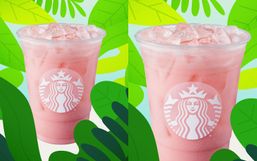 Warmer weather is officially on the horizon and to celebrate, Starbucks just released its refreshing summer menu.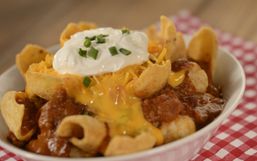 With the Disney parks temporarily closed, Disney has been thinking of fun and innovative ways so you can feel like you're at...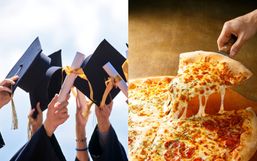 Graduation ceremonies are being canceled all over the country which means graduates will have to celebrate a little differently...