If you haven't heard of SmartSweets yet, it's time this innovative candy brand gets on your radar. The buzz for this candy has taken over Instagram by storm and for good reason. Each package of SmartSweets candies, regardless of the variety, contains just 3 grams of sugar, and yes that's for the whole package, making it a huge game-changer in the candy category!
Additionally, SmartSweets is also a great source of fiber as each bag contains 28 grams. The candies are also free from added sugar, sugar alcohols, and artificial sweeteners, and are allergen-friendly — learn more about that HERE. The original lineup features Peach Rings, Gummy Bears, Gummy Bears Sour, Sweet Fish, and Sour Blast Buddies. But the innovations don't stop there! The brand just announced they have unveiled an all-new candy, SmartSweets Chews!
The highly anticipated SmartSweets Chews are the first-ever plant-based, low-sugar chew in the candy market! Each bag comes with a variety of individually wrapped chews in crave-worthy flavors including Mango, Strawberry, and Watermelon. Want to try them now? The chews are available for purchase on SmartSweets' website! According to an Instagram Post, the candies are only available in the U.S. for now but the brand hinted that 2 new innovations will be coming to Canada this year.
"Since day one of recipe testing in my kitchen, I have been passionate about creating radically better choices to traditional candy that taste just as delicious as the candy we've all grown to know and love-without all the sugar. Cutting sugar in one of the most sugar ladened foods out there is no easy feat, but that challenge excites us. We are passionate about changing the narrative of candy from being something that's a moderately enjoyed treat to a snack you can feel good about enjoying throughout the day," said Tara Bosch, CEO and Founder of SmartSweets. "We've spent hundreds of hours in our Candyland kitchen perfecting our new Sweet Chews™ and are excited to launch the first-ever low-sugar, plant-based chew in the market. The possibilities are limitless as we continue elevating the #KickSugar movement and reinvent the candy aisle."
To kick off the launch of this new innovative candy, SmartSweets is hosting a sweet giveaway on their Instagram page! According to the Instagram post, one lucky winner will win a year's supply of SmartSweets candies! To enter you simply need to like their photo, tag a friend, and share the post on your Instagram Stories. The giveaway is open for both U.S. and Canadian residents and the winner will be announced on April 14, 2020.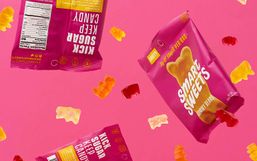 It's no secret that sugar isn't good for you, especially the refined kind we find in sweets.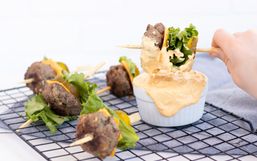 These Big Mac Bites are absolutely drool-worthy and the Copycat Big Mac Sauce is spot on - you wouldn't even know it didn't come...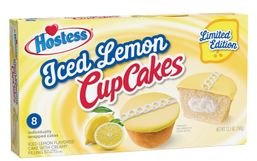 Springtime is around the corner and while it may not feel like it where you are, Hostess is ready for spring now with the launch...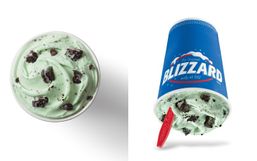 St. Patrick's Day is just around the corner and many restaurants are helping you celebrate early!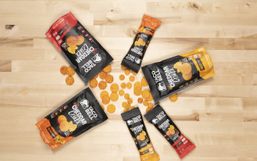 Alright Taco Bell fans, you're in for a treat today! You can now take your favorite Taco Bell flavors on the go with you with the...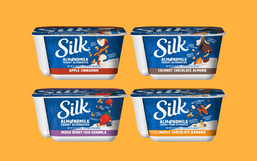 Silk, America's number 1 plant-based beverage brand is constantly thinking up new, innovative products so you don't have to miss...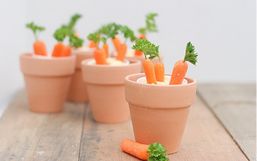 Make Easter fun for kids by whipping up cool and festive snacks.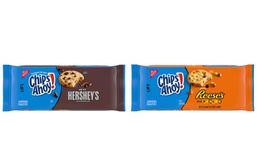 There's nothing quite better than relaxing and catching up on your favorite shows with snacks in hand, amirite? And Chips Ahoy!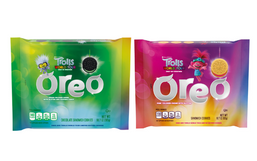 Oreo is constantly unveiling new and exciting flavors to keep your snacking cupboard interesting and your palate pleasantly...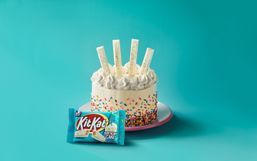 It's time to celebrate because the Kit Kat brand finally confirmed they're launching a brand new Birthday Cake Kit Kat Flavor.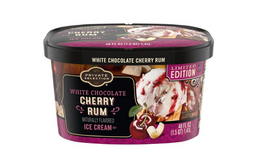 With spring officially here and summer on the horizon, more brands are unveiling delicious innovative treats to keep you cool!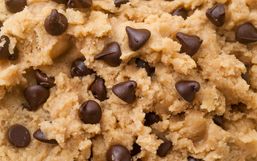 There are some things in life you know are bad for you but you just can't give it up, and that my friends, is raw cookie dough.