With many restaurants, movie theaters, and other sources of entertainment temporarily closed, it can be hard to enjoy a traditional date night out. Luckily for us, Red Lobster is helping us enjoy a date night in! Red Lobster has everything we need to replicate an in-restaurant dining experience. To do this, the chain is offering special food deals, a unique Spotify playlist, and even fun Zoom backgrounds. Whether you're currently virtually dating or spending a date night in with your partner, Red Lobster is assisting for a fun night in!
Couples who are dining together at home can have their choice of 3 delicious Date Night Deals. Each deal comes with an appetizer, entrée for two, a family-sized side, and tasty desserts. Oh, and yes, your deal comes with the iconic warm, buttery Cheddar Bay Biscuits®. Follow along as we unveil Red Lobster's new date-night offerings.
Lobster Date Night
To begin, choose one appetizer. You can have your choice of Parrot Isle Jumbo Coconut Shrimp, Crab-Stuffed Shrimp Rangoon, or Langostino Lobster-Artichoke-and-Seafood Dip. This deal also comes with two Maine Lobster tails and your choice of side. You can choose between Green Beans, Rice, Mashed Potatoes, or Sea-Salted French Fries. To sweeten the deal you can also choose two desserts. Have your choice of Chocolate Wave, Key Lime Pie, or Vanilla Bean Cheesecake.
Surf & Turf Date Night
With this deal, you can once again choose 1 appetizer. The entrée features two Maine Lobster tails and two wood-grilled NY strip steaks. Next, customize your family-sized sides, and select two desserts!
Ultimate Date Night
Last, but surely not least is the Ultimate Date Night Deal. Like the other deals, you can choose one appetizer, 1 family-size sides, and 2 desserts. The entrée featured in the deal comes with two Main lobster tails, wild-caught North American snow crab legs, Red Lobster's signature garlic shrimp scampi, and cornflake-crusted shrimp. These delicious offerings are served over rice.
Finally, if you're having a virtual date night, Red Lobster is here to help you transform your Zoom call to feel like you're in the restaurant. Additionally, the chain also curated a Spotify playlet to set the mood! Get the fun backgrounds and playlist from Red Lobster's website.
 

View this post on Instagram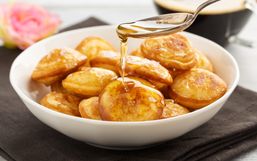 Many of us are looking for ways to stay busy and entertained while being stuck at home.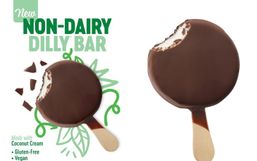 With lactose allergies and vegan diets on the rise, more restaurants are adding innovative products to cater to their customer's...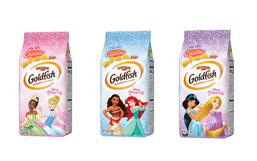 Get ready Disney fans, now you can channel your inner Disney Princess with tasty snacks!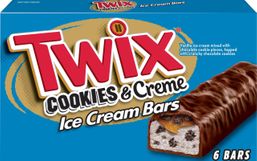 Nothing quite beats enjoying a refreshing treat on a hot summer day!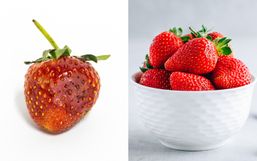 Nothing quite compares to eating a bowl of fresh strawberries but that sweet fruit never seems to last as long as we want it!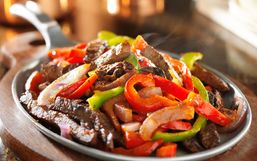 While the dine-in option remains temporarily closed in some restaurants, there are still ways you can score your favorite foods!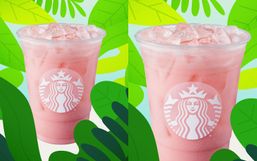 Warmer weather is officially on the horizon and to celebrate, Starbucks just released its refreshing summer menu.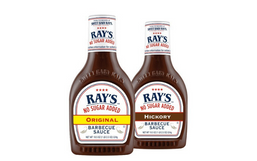 Summer is just around the corner and we all know what that means grilling season is coming too!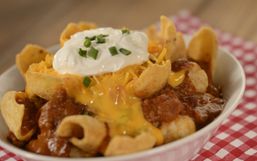 With the Disney parks temporarily closed, Disney has been thinking of fun and innovative ways so you can feel like you're at...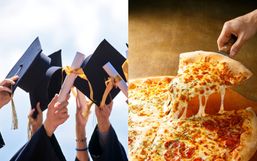 Graduation ceremonies are being canceled all over the country which means graduates will have to celebrate a little differently...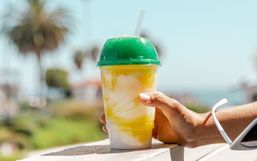 Summer is just around the corner and to make sure you're ready, Taco Bell is unveiling a refreshing drink featuring sweet...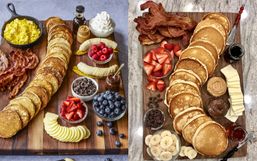 Charcuterie boards have become so popular over the last few years. They're Instagram-worthy, full of delicious offerings and great...