You've heard of the cronut, you've heard of a wonut (and if you haven't, read this) now get ready to meet the cruffin. As you may have guessed, this is another hybrid pastry creation, this time splicing the DNA of a french croissant with a muffin. The first batch of these cronut cousins was reportedly baked by Kate Reid at Lune Croissanterie in Melbourne, Australia but there's an argument that the real creator was actually Mr. Holmes Bakehouse in San Francisco. Either way, they've quickly spread around the globe and you can find bakeries displaying this pastry-perfection all over. In its simplest form, the cruffin is nothing more than a croissant baked in a muffin tin, if you look beyond that you'll see that these golden, shatteringly-crisp little beauties can be flavored, topped and filled in any number of ways. Welcome to the new generation of breakfast pastry.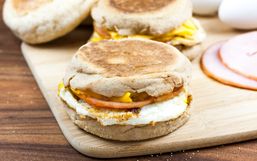 Getting your little ones to eat breakfast in the morning can be a real challenge!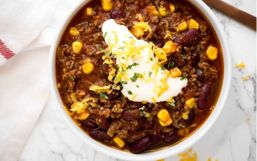 Ground beef is an inexpensive ingredient. It cooks quickly and it can be incorporated into many different recipes.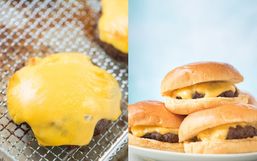 Kitchen gadgets are getting more and more impressive every year. The Instant Pot has been the most sought after kitchen appliance...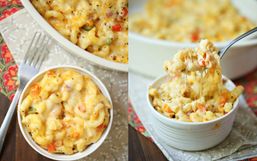 Weight Watchers has reinvented itself over the years and because of that, it is becoming more popular now than ever.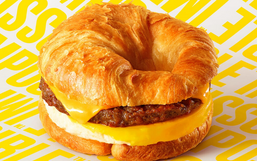 Move over Beyond Meat, there's another plant-based meat subsitute company in town that is here to steal the spotlight!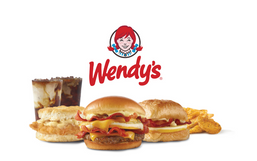 Are you tired of settling for a sub-par breakfast or skipping that meal entirely?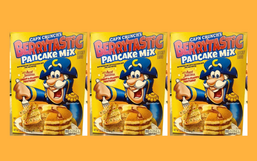 Breakfast time is about to get so much better because Cap'n Crunch Berrytastic Pancake Mix is coming soon.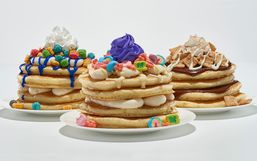 IHOP is serving up a nostalgic breakfast with its latest partnership with iconic cereal brands to bring you Cereal Pancakes and...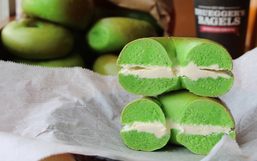 Alright friends, mark your calendars because Bruegger's Bagels is carrying on the festive tradition for yet another year!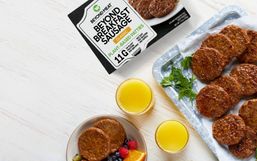 Good news plant-based and flexitarian friends, Beyond Meat is launching more plant-based products that you can make at home!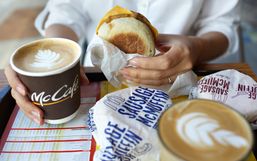 Good news McDonald's fans, if you're craving your favorite McDonald's breakfast but don't want to leave your house then you're in...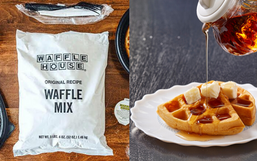 Many restaurants are temporarily closed, but that isn't stopping them from getting creative to ensure their fans can still enjoy...