Butterfinger-lovers you're in for a treat today! Krispy Kreme has officially unveiled their new Butterfinger Doughnuts! The crunchy-Kreme collab is Krispy Kreme's first-ever partnership with Butterfinger. This partnership offers you the opportunity to try not one but two delicious doughnuts. Have your choice between the Butterfinger Original Filled Doughnut and the Butterfinger Fudge Cake Doughnut. Head to a Krispy Kreme shop near you or order online now as they're only here for a limited time and will be gone by March 13, 2020.
"Fans of both brands are going to love the chocolatey crunchiness of Butterfinger matched with the airy sweetness of Krispy Kreme," said Dave Skena, Chief Marketing Officer of Krispy Kreme in a press release provided to PEOPLE.
Krispy Kreme Butterfinger Original Filled Doughnut
This doughnut is filled with Peanut Butter Chocolate Kreme and dipped in a drool-worthy Butterfinger icing. The doughnut is completed with Butterfinger pieces and chocolate drizzle — delicious!
Krispy Kreme Butterfinger Fudge Cake Doughnut
Calling all chocoholics, the Krispy Kreme Butterfinger Fudge Cake Doughnut is calling your name! This doughnut is made with rich chocolate cake and is dipped in chocolate icing. To provide that authentic Butterfinger flavor, the doughnut is topped with a Peanut Butter Chocolate Kreme swirl and Butterfinger pieces!
During your visit to a Krispy Kreme shop near you, be sure to try out their other delicious flavors too! Indulge in the Krispy Kreme Cake Batter Doughnut, Strawberry Iced With Sprinkles, the iconic Original Glazed Doughnut or whatever else your heart desires. View the current full list of available doughnuts on KrispyKreme.com. Enjoy!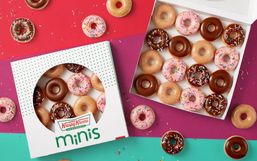 It's a brand new year and Krispy Kreme is here to help you stay on track with your New Year's resolutions.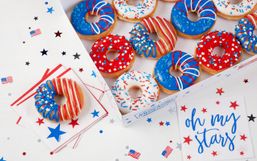 Your 4th of July celebrations may look a little different this year but that doesn't mean you still can't enjoy delicious food and...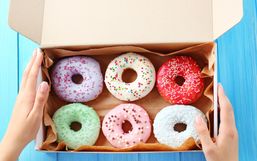 Today is arguably the best food holiday of the year, National Donut Day!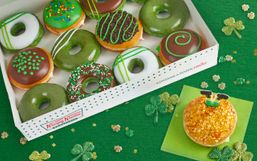 St. Patrick's Day is just around the corner and to help you celebrate, Krispy Kreme is transforming every single doughnut into a...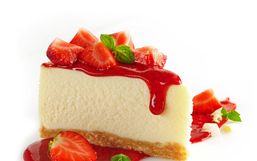 Are you running out of ideas for lunch or feeling uninspired? Why not order your favorite foods and have them conveniently...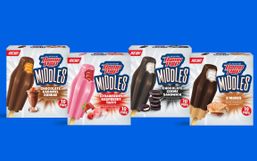 Summer is almost here and it's time to stock up your freezer with delicious treats to keep you cool all season long.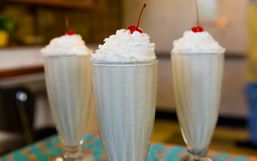 Good news Disney fans, the Disney Parks Blog is back again with another crave-worthy recipe you'll want to try this week!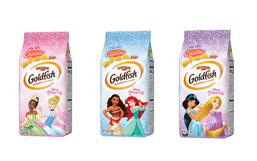 Get ready Disney fans, now you can channel your inner Disney Princess with tasty snacks!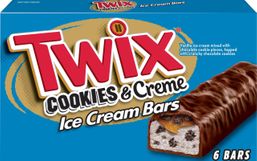 Nothing quite beats enjoying a refreshing treat on a hot summer day!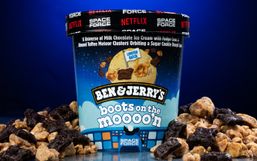 Good news ice cream fans, Ben & Jerry's is back again with another crave-worthy flavor!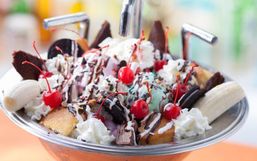 Good news Disney fans, Disney is back again and is sharing yet another coveted recipe that you can make at home!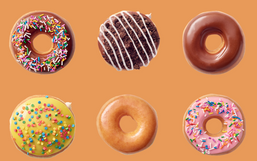 National Donut Day is just a few days away but this year Krispy Kreme wants to extend the celebrations by making the holiday a...