The countdown to Christmas is on and Krispy Kreme has an important message to share from the North Pole:
"We've received a message from the North Pole and the big guy has spoken. The plight to save the gingerbread people continues and Santa's making the switch to Gingerbread Glazed doughnuts." Krispy Kreme said in a statement.
Starting today, Monday, December 16, you can quench your gingerbread cravings with Gingerbread Glazed doughnuts and the NEW Gingerbread Original Filled Cheesecake doughnut. The gingerbread people will thank you! The doughnuts are available at participating locations across the U.S. and Canada. But scurry on down to your local Krispy Kreme as these doughnuts are only available from now through Christmas Eve. Let's take a look at what you can expect from each doughnut.
Gingerbread Glazed Doughnut
This doughnut is perfectly spiced with hints of cinnamon and is covered in a warm gingerbread molasses glaze — DROOL!
NEW Gingerbread Cheesecake
The NEW Gingerbread Cheesecake doughnut looks like the Gingerbread Glazed doughnut on the outside but once you bite in you'll be welcomed by a luxurious filling of cheesecake Kreme.
Don't forget the gingerbread doughnuts aren't the only holiday doughnuts you can indulge in this season. Krispy Kreme has several other delicious and festive doughnuts you can choose from such as the Santa Belly Doughnut, Reindeer doughnut, Present doughnut, and White Glazed Sprinkles doughnut. Let's take a closer look at these festive treats.
Santa Belly
This doughnut is filled with Chocolate Kreme and is dipped in red icing with sparkling sugar. It features a hand-decorated belt to look like Santa's jolly belly!
Reindeer
The Reindeer Doughnut starts with Krispy Kreme's iconic Original Glazed doughnut and is dipped in chocolate icing. It's then decorated to look like a reindeer — featuring pretzels as antlers, sugar eyes, and a red icing nose.
Present
This doughnut is so cute you could gift it to your bestie or better yet grab two to indulge together! The Present doughnut also starts with the classic Original Glazed Doughnut that is filled with Original Kreme and is decorated with a red icing bow.
White Glazed With Sprinkles
Last but surely not least, the White Glazed With Sprinkles doughnut is an Original Glazed doughnut dipped in white icing and is topped with holiday sprinkles.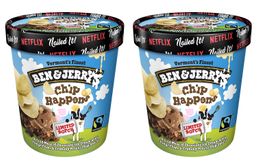 Nothing quite beats watching your favorite show with a bag of your favorite potato chips in hand, right?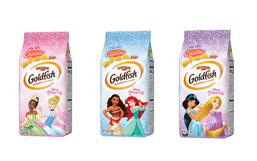 Get ready Disney fans, now you can channel your inner Disney Princess with tasty snacks!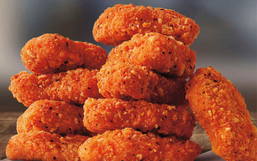 Nothing quite beats digging into a box of crispy fried chicken nuggets, right?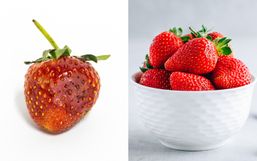 Nothing quite compares to eating a bowl of fresh strawberries but that sweet fruit never seems to last as long as we want it!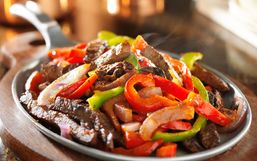 While the dine-in option remains temporarily closed in some restaurants, there are still ways you can score your favorite foods!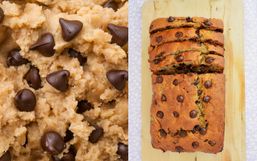 Get ready friends, there's another viral baking trend taking over the internet and it combines two of your favorite things,...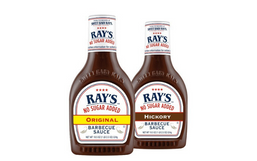 Summer is just around the corner and we all know what that means grilling season is coming too!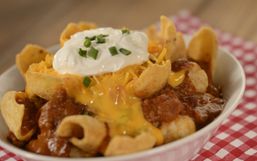 With the Disney parks temporarily closed, Disney has been thinking of fun and innovative ways so you can feel like you're at...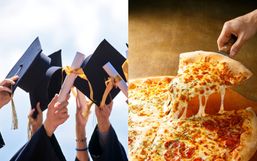 Graduation ceremonies are being canceled all over the country which means graduates will have to celebrate a little differently...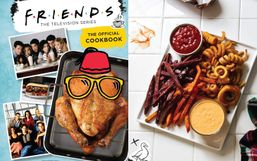 Get ready to channel your inner Monica Geller because an official 'Friends' Cookbook is coming soon!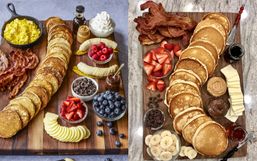 Charcuterie boards have become so popular over the last few years. They're Instagram-worthy, full of delicious offerings and great...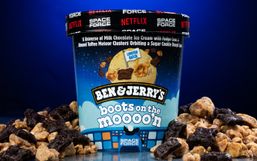 Good news ice cream fans, Ben & Jerry's is back again with another crave-worthy flavor!