Halo Top may be one of the newer ice cream brands on the market but after launching in 2011 they quickly climbed their way to the top and now are one of the most popular ice cream brands in the US. Fans love this ice cream because of its delicious flavor offerings but also because you can eat a whole pint to yourself guilt-free! At just 280-380 calories per pint, how could you not? Well get ready friends, Halo Top is entering the frozen pop category with bigger and better Halo Top Pops.
The new frozen treats are available in three crave-worthy flavors. Halo Top Pops are made from creamy, ultra-filtered skim milk making it a perfect protein-packed ice cream treat to enjoy on the go or when you're relaxing at home! Just like their iconic ice cream, the pops are low calories too! Each pop contains just 100-110 calories, perfect for guilt-free snacking! Be on the lookout in grocery retailers near you because these frozen treats are already hitting the freezer aisles! Next, follow along as we unveil the new flavor offerings.
Mint Chip
This popular Halo Top flavor can now be enjoyed in a pop form! Mint Chip Pops features refreshing mint light ice cream and dark chocolate chips mixed throughout. Each pop contains 110 calories and 6 grams of protein.
Brownie Batter
Chocoholics this flavor is for you! Brownie Batter Pops feature light chocolate ice cream and rich brownie chunks mixed throughout. Each pop contains 110 calories and 6 grams of protein.
Sea Salt Caramel
Last but surely not least, is the Sea Salt Caramel Pops. This dessert features the perfect balance of sweet and salty flavors! These pops feature a delicious brown butter light ice cream, swirls of caramel, and a salty punch! Each pop contains 100 calories and 6 grams of protein.
"We believe you shouldn't have to choose between pursuing wellness and enjoying a full, balanced life," said Meg Graeff, senior brand manager, Halo Top."Halo Top Pops allow for flexibility and a moment of sweet satisfaction in our fans' demanding lives."
Don't forget, Halo Top also has a wide range of delicious offerings from dairy to dairy-free options and even keto-friendly pints of ice cream. There really is something for everyone! To find the new Halo Top Pops lineup in a retailer near you use the store locator on Halo Top's website.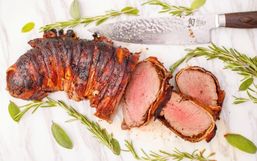 Committing to the keto diet requires hard work and dedication, especially if you want to remain in ketosis.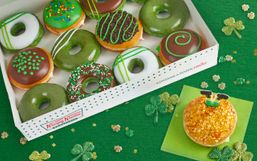 St. Patrick's Day is just around the corner and to help you celebrate, Krispy Kreme is transforming every single doughnut into a...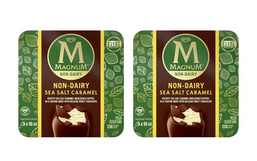 Good news dairy-free fans, anther delicious offering is coming to a freezer aisle near you!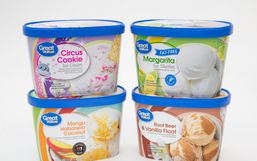 Good news friends, while you head to Walmart to stock up your kitchen, make your way to the freezer aisle and try their new ice...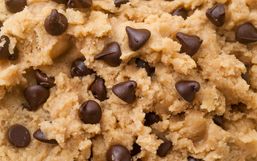 There are some things in life you know are bad for you but you just can't give it up, and that my friends, is raw cookie dough.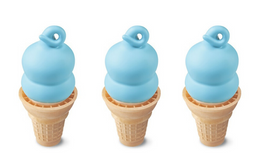 Good news friends, Dairy Queen is adding another delicious frozen treat to their crave-worthy menu and it'll have you dreaming of...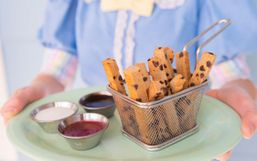 Disney theme parks may be temporarily closed, but that isn't stopping Disney from finding ways to add a touch of their magic into...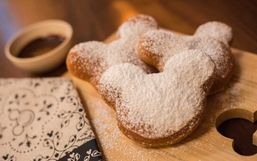 Disney fans, get excited because Disney is back with another Disney Magic Moment.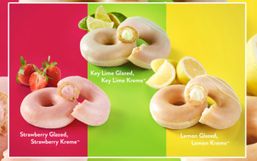 Krispy Kreme is on a mission to brighten your day with new sweet, bold-flavored doughnuts.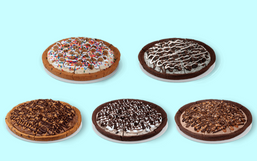 Pizza and ice cream make life just a little bit better. Whether you're looking to kick back and relax, or you need a comfort...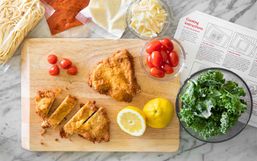 Most restaurants have temporarily closed their dine-in option but that isn't stopping them from making sure their fans get their...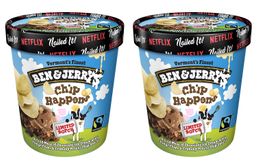 Nothing quite beats watching your favorite show with a bag of your favorite potato chips in hand, right?