Father's Day is nearly here and restaurants around the country want to help you celebrate the special guest of honor! After all, the hard-working dad in your house deserves it! Follow along as we round up the best restaurant deals you don't want to miss!
Buffalo Wild Wings
Does Dad love wings? Why not order him a pound (or two) of his favorite wings smothered in his favorite sauce from Buffalo Wild Wings. But that's not all, the restaurant chain created a special-edition tie called The Moist Tie-lette that you can order and gift to Dad this Father's Day. What's cool about this innovative tie is it's both fashionable and practical! The ties are made from the most absorbent towelettes and designed to mimic a standard necktie. Better yet, you can also get him a one-of-a-kind chicken wing bone tie clip to accompany the fabulous necktie. Now here's the catch, you won't find this necktie in traditional stores you'll need to order it on MoistTielette.com. For $25 you'll get the necktie AND a $25 Buffalo Wild Wings Gift Card. The ties sold out in the first 24 hours of the launch but keep checking back because the chain plans on releases another batch of limited ties.
To sweeten the deal Buffalo Wild Wings is also offering fans a special Father's Day Bundle. On June 21, 2020, you can get Dad 20 Traditional Wings, 20 Boneless Wings, and a basket of fries for just $39.99. This special offer is available for takeout, delivery, and dine-in! There are so many ways to spoil Dad at Buffalo Wild Wings!
Olive Garden
Treat Dad to a delicious Italian meal from Olive Garden! This Father's Day you can get him a giant Chicken Parmigiana with Fettuccine Alfredo starting June 20, 2020, and while supplies last. You can also order Olive Garden's Family-Style Take & Bake Bundles with options to serve up to eight people. The bundles start at just $40 and come with a jumbo house salad, a bottle of signature Italian dressing, a dozen ready-to-bake breadsticks, and your choice of marinara dipping sauce or homemade alfredo.
Baskin Robbins
Every celebration needs an epic dessert and Baskin Robbins is here to the rescue! You can build your dad a custom Polar Pizza! The DIY Polar Piza Kits are available at participating locations nationwide and retail for about $24.99 (price may vary by location. Each kit comes with one pre-packed quart of ice cream of your choice, one cookie or brownie shell, two dry toppings such as sprinkles of cookie dough pieces, and two wet toppings such as hot fudge or caramel praline topping!
Chili's
Starting June 18, 2020, through June 21, 2020, you can get Dad a 6-ounce Sirloin or lunch portion of Chicken Fajitas as a part of the 3 for $10 menu! Better yet, the special comes with one appetizer and a non-alcoholic beverage.
Dunkin'
Dad deserves a coffee break so why not treat Dad an e-gift card from Dunkin'! Better yet, for every card purchased, Dunkin' will donate $1 up to $100,000 to the Dunkin' Joy in Childhood Foundation which supports health and hunger relief for children in underserved communities.
Dunkin' has also released creative Dunkin'-themed IOU coupons that you can customize with things he loves most whether its a hug or to enjoy a meal together. You can download the coupons on their website.
Cracker Barrel
Cracker Barrel is offering Family Meal Baskets To-Go for Father's Day! You can also score a free four-layer bacon breakfast bowls and free delivery with your purchase! Each bowl comes with their delicious Hashbrown Casserole mixed with Sawmill Gravy and Thick-Slived Bacon topped with cheese. The bowls are packed cold but come with instructions for heating.
Grimaldi's Pizzeria
Grimaldi's Pizzeria has partnered with Tribute Wine to offer you an amazing Father's Day meal deal that Dad is going to love. So here's what it includes: for $40 you can spoil dad with an 18-inch traditional cheese pizza, a large house or caesar salad, and one bottle of Tribute Cabernet Sauvignon.
But wait the deal gets better. To make sure his special meal is personalized, Tribute Wine is offering custom wine labels. One label says "Cheers, Dad! Happy Father's Day!" while the other says "You are in all of my favorite memories. Happy Father's Day!"The offer starts Friday, June 19, 2020, and is valid through Sunday, June 21, 2020.
Firehouse Subs
Firehouse Subs is offering Dad a mix and match deal where he can choose from their three fan-favorite subs such as the Hook & Ladder, Italian, or Meatball Sub. The deal also comes with three chips and three cookies all for just $24! Better yet, you can score triple the points if you order this deal through Firehouse Subs' app on Father's Day.
Popeyes
Relieve Dad of his grill master duties this Father's Day and treat him to delicious fried chicken! You can score Dad a free Chicken Sandwich through the Popeyes app with a first order! You simply need to make a minimum purchase of $15 or more! Keep in mind this is applicable to US fans only.
Bob Evans
Bob Evans wants to honor dad this Father's Day so the chain is offering a Father's Choice Family Meal To-Go in honor of Dads across the country! You can score this deal by heading to the restaurant, by calling ahead, or you can even order it online. This delicious meal comes with Bob Evans' famous sausage, fresh-cracked eggs, hotcakes, and more!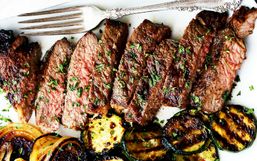 When Father's day rolls around it's hard to decipher what you can do for him that adds up to all his hard work he's done for the...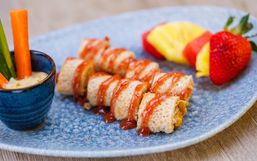 Nothing pairs better together than peanut butter and jelly. And Disney serves these classic ingredients in the best way!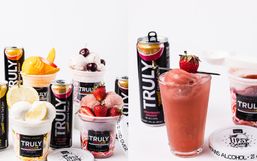 Hard seltzers have become the trendiest drink as of late and for good reason!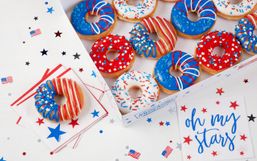 Your 4th of July celebrations may look a little different this year but that doesn't mean you still can't enjoy delicious food and...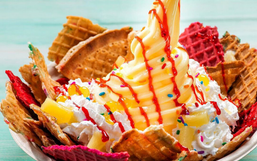 Disney's theme parks are renowned for many things from the exciting rides to friendly characters, and of course its delicious...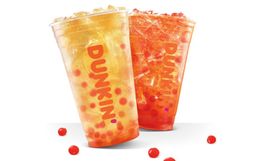 Dunkin' is renowned for its coffee, tea, and delicious donuts but now the chain is entering a new drink category by offering new...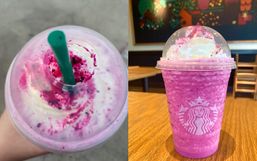 Starbucks' menu offers something for everyone from delicious coffee drinks to fruity beverages and even tasty food.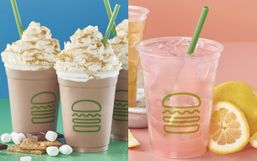 Summer is officially in full swing and now you can make the most of it with Shake Shack's new beverages!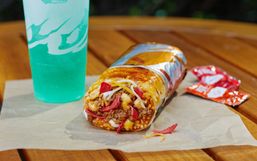 Taco Bell is no stranger to innovative and exciting menu items.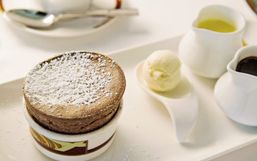 Disney theme parks and Disney Cruise Lines may be temporarily closed and suspended but that isn't stopping Disney from finding...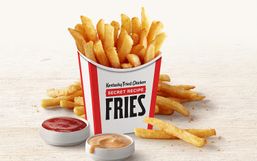 KFC's famous fried chicken is irresistibly good but that's not the only delicious menu item they offer.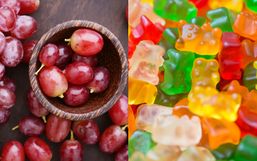 Fruit is nature's candy as it's naturally sweet and comes in a wide range of varieties offering something for everyone.