Crocs are back at it again to help you live your best fashionable life ever. Crocs announced that the brand partnered with Kentucky Fried Chicken to bring you the most unreal pair of shoes you've ever seen. The KFC X Crocs clogs are designed to look like a bucket of KFC Fried Chicken and they're coming spring 2020. Follow along as we uncover everything there is to know about the new clogs and by the end of it, you're seriously going to be craving that Finger-Lickin' Good Fried Chicken.
It's no question that Crocs offer your feet unreal comfort but now you can show up in style with a pair of this co-branded footwear. The classic clogs are designed to look like a bucket of fried chicken as they're covered in a fried chicken print and feature a red and white striped base. The backside features the KFC logo and partial picture of Colonel Sanders's face.
"Combining the unmistakable look of our world-famous fried chicken and signature KFC bucket, with the unparalleled comfort and style of Crocs, these shoes are what fried chicken footwear dreams are made of," said Andrea Zahumensky, KFC U.S. CMO.
The second pair of clogs is very similar to the classic clog, however, this pair features a 4.5-inch platform. Global artist, MLMA who is featured in the official Crocs X KFC ad was even spotted wearing the exclusive platform crocs at New York Fashion Week. It's worth noting, even though the platform clogs won't be for sale, you will be able to purchase the classic clogs in just a few short months!
"As Crocs continues to create new, unexpected brand collaborations, we're thrilled with this 'bucket list' partnership with Kentucky Fried Chicken that will bring fans an unbelievably fun and fashionable take on our classic clog," said Terence Reilly, Crocs SVP and CMO. "We're honored to feature this fashion-forward style between two iconic American brands at one of New York's biggest weeks in fashion that promises to surprise and delight consumers around the globe."
The clogs even come jazzed-out with accessories! Each pair of KFC X Crocs clogs come with 2 Jibbitz™ charms that are made to resemble the iconic fried chicken. But wait it gets better, the website even states that they're supposedly going to smell like fried chicken too! Though, it's worth disclaiming these are not edible. If you weren't craving KFC before you will when you put these on your feet! Want to be the first to know when the KFC X Crocs clogs officially launch? Visit Croc's website and enter your email to stay in the loop!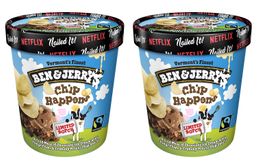 Nothing quite beats watching your favorite show with a bag of your favorite potato chips in hand, right?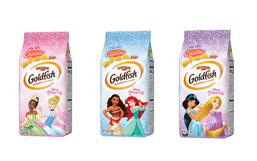 Get ready Disney fans, now you can channel your inner Disney Princess with tasty snacks!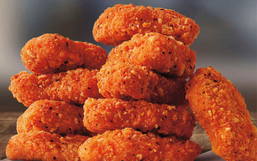 Nothing quite beats digging into a box of crispy fried chicken nuggets, right?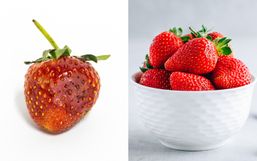 Nothing quite compares to eating a bowl of fresh strawberries but that sweet fruit never seems to last as long as we want it!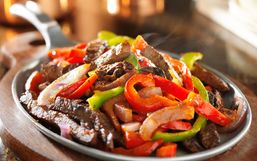 While the dine-in option remains temporarily closed in some restaurants, there are still ways you can score your favorite foods!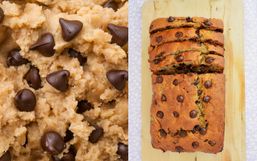 Get ready friends, there's another viral baking trend taking over the internet and it combines two of your favorite things,...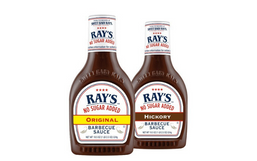 Summer is just around the corner and we all know what that means grilling season is coming too!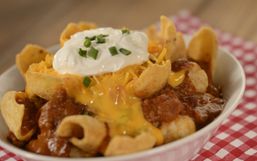 With the Disney parks temporarily closed, Disney has been thinking of fun and innovative ways so you can feel like you're at...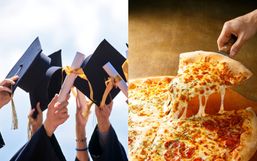 Graduation ceremonies are being canceled all over the country which means graduates will have to celebrate a little differently...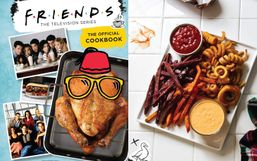 Get ready to channel your inner Monica Geller because an official 'Friends' Cookbook is coming soon!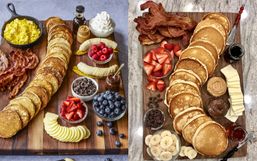 Charcuterie boards have become so popular over the last few years. They're Instagram-worthy, full of delicious offerings and great...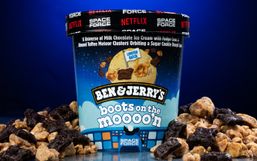 Good news ice cream fans, Ben & Jerry's is back again with another crave-worthy flavor!