Get ready friends, there's another viral baking trend taking over the internet and it combines two of your favorite things, chocolate chip cookies, and bread! Are you drooling yet? Instagram user Bethany Ugarte aka @lilsipper shared their cookie dough bread recipe on Instagram just a few days ago and it's already taking over other social media platforms like TikTok. The Instagram post boasts over 12-thousand likes and judging by the comments section people are as excited about this recipe as we are!
So here's why people are loving it. First, it basically tastes like cookie dough and it really doesn't get any better than that! Second, this recipe is so darn easy. It contains 4 simple ingredients that you likely already have on hand. Last, the bread comes together in under 30 minutes –the perfect homemade snack to whip together when you have a craving! Oh did we mention, this is a flourless bread recipe! So no need to worry about getting your hands on a bag of flour.
So here's what you'll need; 4 eggs, baking soda, nut butter, and chocolate chips. Yup, that's it! It's important to note, the type of nut butter you chose will change the flavor of the bread. @lilsipper recommends that you use cashew butter but other people in the comments said they tried making it with peanut butter and said they loved it! Another user tried almond butter. So if you're feeling really creative you could try all the versions. More bread, more snacks, right?
Ingredients
4 eggs
1 tsp baking soda
1 cup nut butter
Chocolate Chips
Method
Preheat oven to 350°F
Break eggs into a bowl, add baking soda and whisk until peaks form
Add nut butter mix to combine
Mix in chocolate chips (you decide how many)
Pour batter into a greased bread pan (or line the pan with parchment paper -- your choice)
Bake for 25 minutes or until a toothpick comes out clean
TikTok users have been making their own versions of this bread too. @telehuefoodie made a version using cookie butter while @thevulgarchef made a banana chocolate chip cookie bread version! We can't wait to see what people come up with next!
ICYMI: Peanut butter bread is going viral: here's how you can make it!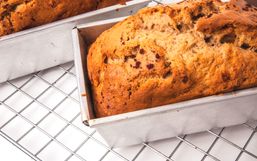 With more people spending time at home, many are using their time to bake delicious treats such as cookies and homemade bread.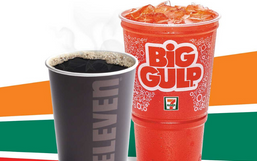 As businesses slowly begin to reopen across the U.S., 7-Eleven wants to help their guests ease back into normalcy.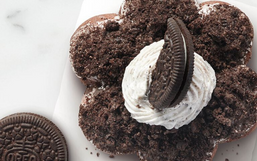 Get ready Oreo fans, the flavors of your favorite cookie can now be enjoyed in a soft, luscious donut!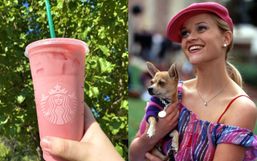 Are you ready to "bend and snap"? Because that's exactly what you'll be doing after you order this Legally Blonde drink off the...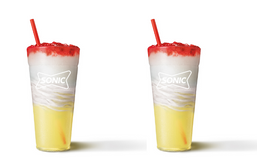 Summer is officially here and what better way to treat yourself and stay cool than with a refreshing beverage in hand!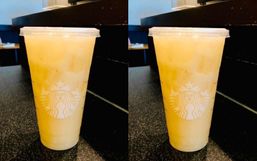 Starbucks is not only renowned for their delicious coffee but they have a drink for everyone whether you're a chocolate fan or...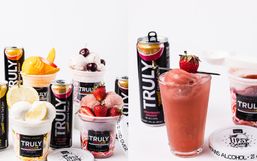 Hard seltzers have become the trendiest drink as of late and for good reason!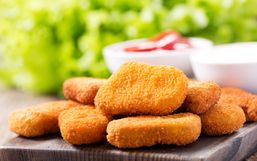 It's time to check your freezers because over 59-thousand pounds of fully cooked frozen chicken nuggets are being recalled due to...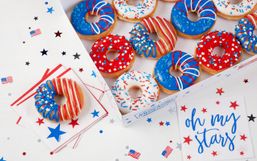 Your 4th of July celebrations may look a little different this year but that doesn't mean you still can't enjoy delicious food and...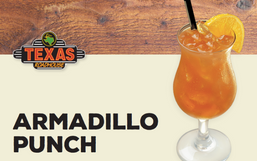 Texas Roadhouse is renowned for its hand-cut steaks, fall-off-the-bone ribs, and delicious sides!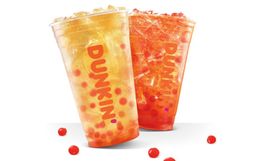 Dunkin' is renowned for its coffee, tea, and delicious donuts but now the chain is entering a new drink category by offering new...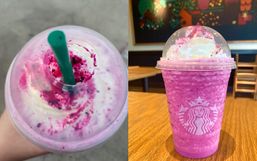 Starbucks' menu offers something for everyone from delicious coffee drinks to fruity beverages and even tasty food.