With Instagram taking over the world these days, we are seeing more and more beautiful food getting instagrammed by the minute. Bright colors, or no color at all, these coveted foods are intensely sought after by consumers hoping to get a change at photographing the perfect Foodgram. With the help of Forkly, you don't need to search for these foods at restaurants any longer, you can make them at home!
1. Rainbow Unicorn Protein Smoothie Bowl
When making these amazing bowls of fruity goodness, a cookie cutter is your best friend for making adorably shaped food.
2. Blush Ruffle and Gold Sequin Cake
Ever wonder how these cakes come to be so stunning? It takes a little bit of creativity and whole lot of patience.
3. Floral Ice Pops
These pops look like the kind of thing fairies would eat…
4. Activated Charcoal Ice Cream
Over the whole bright color trend? Fade into black with this incredible home made ice cream.
5. Valentine Macaroons Valrhona Chocolate
If going to France isn't an option, make these Parisian treats at home.
6. Marbled Doughnuts
A perfect alternative to a birthday cake, or a memorable wedding treat!
7. Rose, Lemon and Strawberry Infused Water
It's so simple but ever so pretty. Nothing looks better in water than a handful of rose petals.
8. Sushi Burrito
Just when nothing was better than sushi, in walked the Sushi Burrito. It looks super trendy and fills you up very quickly!
9. Poke Bowls
Raw fish never looked better. These colorful bowls have been popping up all over Instagram, and now you can join in on the fun!
10. Unicorn Mirror Glaze Cake
One of the most satisfying videos to watching, is the icing of a mirror glaze cake. What's even better? Cutting it.
11. Bloody Mary with a WHOLE MEAL on top
Make a normal Bloody Mary as you would, and then skewer on pickles, burgers, onions, fries – whatever will fill you up!
12. Parfait
Kick off your morning with this bright cup of granola, yogurt and berries.
13. Starbucks Unicorn Frappuccino
You got nothing on my kitchen abilities, Starbucks! Skip the $7 Frap and make it at home.
14. Rainbow Bagel
It's just so pretty, and SO possible to make it on your own!
15. Southern Style Chicken and Waffles
Now this is the kind of thing you eat healthy for a month for!
16. Latte Artwork
Become your own barista!
17. Summer Fruit Vanilla Bean Chia Pudding Bowl
Chia seeds have so many benefits and are a perfect base to make breakfast pudding with coconut milk. Add your favorite edible flowers and fruit to finish.
18. Avocado Roses and Toast
This will most likely be one of your most liked Instagram posts when you make this on a Saturday morning.
19. Unicorn Toast
Get a little magical and make your regular toast routine colorful!
20. Extreme Freakshake S'More Milkshake
Now THIS is what we call Dessert!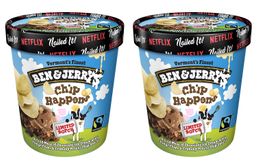 Nothing quite beats watching your favorite show with a bag of your favorite potato chips in hand, right?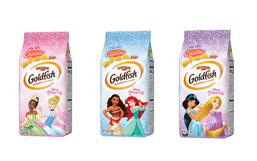 Get ready Disney fans, now you can channel your inner Disney Princess with tasty snacks!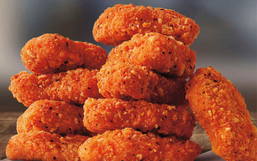 Nothing quite beats digging into a box of crispy fried chicken nuggets, right?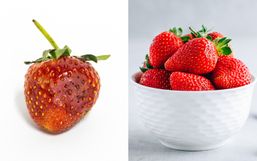 Nothing quite compares to eating a bowl of fresh strawberries but that sweet fruit never seems to last as long as we want it!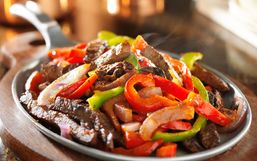 While the dine-in option remains temporarily closed in some restaurants, there are still ways you can score your favorite foods!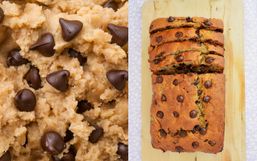 Get ready friends, there's another viral baking trend taking over the internet and it combines two of your favorite things,...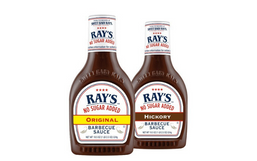 Summer is just around the corner and we all know what that means grilling season is coming too!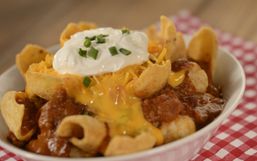 With the Disney parks temporarily closed, Disney has been thinking of fun and innovative ways so you can feel like you're at...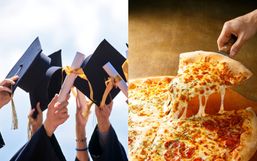 Graduation ceremonies are being canceled all over the country which means graduates will have to celebrate a little differently...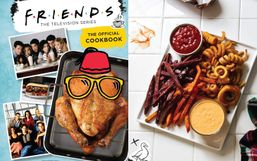 Get ready to channel your inner Monica Geller because an official 'Friends' Cookbook is coming soon!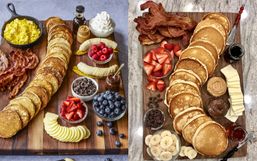 Charcuterie boards have become so popular over the last few years. They're Instagram-worthy, full of delicious offerings and great...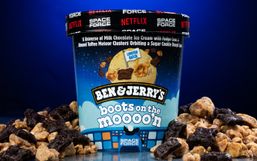 Good news ice cream fans, Ben & Jerry's is back again with another crave-worthy flavor!