Comfort foods are those classics your parents or grandparents used to make that you just can't help but keep coming back to. They brighten up a summer's day or provide a little extra warmth on a winter's night. Comfort foods are easy to put together, made with familiar and accessible ingredients, and they deliver joy without demanding a lot of labor in the kitchen.
Here's a list of some of the all-time hits among comfort food recipes, along with a few creative variations that bring something a bit new to the table. Whether you're feeding your family, are in the company of friends, or just looking for a fast, simple and delicious meal at the end of a long or particularly hard day, these comfort food recipes have what it takes to delight your palate and make your day just a little bit better.
1. Best-Ever Grilled Cheese
Perhaps the simplest of all comfort food recipes and a near-universal favorite among kids and adults alike is the humble-but-great grilled cheese sandwich. Served up on its own or with a bowl of tomato soup, this classic is pretty much the definition of maximum deliciousness for minimum effort. It's perfect as a quick lunch or dinner choice on a busy day… or any time you want to feed your inner child. Try this classic recipe from Bon Appétit that uses butter and mayo – the trick to a perfect grilled cheese.
2. Cheese Grits
If you can find corn grits at your local grocery store, cheese grits are a classic Southern comfort food that you owe it to yourself to try. Warm, cozy and flavorful and just about as easy to prepare as a grilled cheese sandwich – they take less than 30 minutes of prep time. You can add other toppings to this dish for variety or just keep on adding more cheese … we won't judge.
If you've never made them before, try this easy recipe from Delish to walk you through step by step. It has both cheddar and parmesan cheese, along with lots of butter, all which add to the creamy comfort of this dish.
3. Fettuccine Alfredo
One of the great classic pasta dishes in the North American comfort food repertoire is fettuccine Alfredo. Featuring a rich, creamy sauce that's easy to make with simple ingredients, this pasta classic is beloved by kids and adults alike and allows you to feel like you're dining out without having to leave the comfort of your own home.
Modern Honey's recipe only requires five ingredients and 20 minutes total, so you can get it on the table (or in your belly) in no time.
4. Baked Homemade Macaroni and Cheese
So many people have their own personal favorite macaroni and cheese dishes that this article could have been entirely made up of mac-and-cheese recipes. Obviously, there are dozens of different ways to approach this famous and popular comfort food. However, here's a recipe, courtesy of Mom On Timeout, that provides a delicious baked topping and adds flavor with three different cheeses.
5. Homemade Chicken and Noodle Soup
Nothing says "comfort" quite like a bowl of chicken and noodle soup, a hearty and delicious choice for warming the body and soul alike. It's perfect if you're feeling a bit under the weather or it's just plain cold outside! This recipe from Chungah Rhee's blog uses lots of fresh herbs to enhance the classic soup, along with the fresh vegetables and lemon juice to add some acidity.
If you want to eat this throughout the week as leftovers, we suggest cooking and refrigerating the noodles separately so that they don't become soggy. When you're ready to heat up a bowl, simply scoop some cold cooked pasta into the soup and reheat.
6. Mamaw's Chicken and Rice Casserole
It's not unusual for great comfort food recipes to be transmitted by word of mouth at events such as potlucks and church socials, only to become beloved family traditions. This quick and easy casserole dish from Allrecipes is a case in point: an acquired family favorite for the kind soul who posted it and popular with pretty much anyone who tries it.
This casserole can be thrown together really quickly; simply dump all the ingredients into a baking dish and pop it into the oven for about an hour.
7. Six-Can Chicken Tortilla Soup
Create a delicious, zesty soup without a lot of work using this tortilla soup recipe from Allrecipes. Simply add the contents of six cans or cartons to a pot, simmer until hot, and serve. Keep the cans out of sight, and your partner or roommate doesn't even have to know how easy it was.
If canned chicken isn't your thing, simply swap it for shredded rotisserie chicken from the prepared section of your local grocery store. You can eat it as is or top the soup with tortilla chips, sour cream or avocado chunks.
8. Classic Cheeseburger
The cheeseburger is one of the definitive classics of American cuisine. It's comfort food for every kid who clamored from the back of the family sedan to stop at McDonald's, or for any adult who remembers being that kid.
Sure, you can always grab some fast food, but a homemade burger can be so much tastier. Plus, it's definitely cheaper. Try this savory and flavorful take on the classic from Food & Wine, which gives you endless options for toppings.
9. Philly Cheesesteak
The Philly cheesesteak is almost as famous an American staple as the cheeseburger: a decades-old cultural icon that hails from South Philadelphia. Some aficionados have strong feelings about what belongs in an "authentic" Philly cheesesteak, but ease of preparation and great taste matter more than whether you're creating a sandwich exactly the way Pat's Steaks would have done it.
This recipe from Good Housekeeping provides crisp and fresh flavors alongside the rich and savory contents that define the sandwich. Perfect for some at-home comfort food!
10. Classic Patty Melt
Halfway between the cheeseburger and the grilled cheese sandwich is the mashup dish known as the patty melt. What sets it apart from a burger is that the melt gets crisped in a pan, much like you'd do with a grilled cheese sandwich. This recipe from Good Housekeeping revels in a decadent combination of beef, cheese, caramelized onions and mayonnaise – all ingredients you're likely to have at home already in some form or another.
11. Fried Round Steak
Fried round steak is something of an American country staple, and it's so simple and delicious that it seems almost too good to be true. Its fans swear by its ease of preparation and a flavor so striking that it can be difficult to believe you're eating a lightly-fried round of inexpensive beef.
This recipe from The Pioneer Woman introduces the fundamentals of the fried round steak and suggests a couple of ways that you can pair it with potatoes or serve it up between two slices of bread.
12. Apple Pork Chops and Baked Potatoes
Pork chops are another well-established favorite in the American kitchen. This fall-friendly recipe from Dinner at the Zoo suggests itself for its sheer ease of preparation and a uniquely delicious butter-browned, cider-simmered flavor profile.
Pair it with baked potatoes, which are, of course, a classic component of just about everyone's barbecue or cookout menu and a reliable comfort side dish. This recipe from Bon Appétit advertises itself as the "perfect" baked potato because it treats the potato as a blank slate that's easy to pair with just about any kind of sauce or savory flavor you prefer.
Interestingly enough, there are many ingredients in your everyday foods that are shockingly not what they seem.
When it comes to preparing for a big date or event, we have so much to think about.
We get it, you invest in kitchen tools and want to make them last forever.
Meghan Markle, now the Duchess of Sussex, has been in the spotlight long before her royal commitment.
Meghan Markle has captured everyone's attention but not just because of her acting career, because of her new relationship and now...
When I first decided that I was up for the challenge of giving up coffee for a week, I had visions of myself by the end of it,...
Struggling for years with a sensitive stomach, about a year ago, I was told by my specialist to take Gluten off the table.
Containers are crucial for transporting food and liquids while we live our busy lives.
So disclaimer: I'll pretty much try anything that's new and plant-based at Starbucks.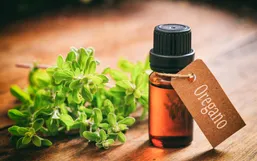 I newly discovered oregano oil a little over a year ago from a friend who swore by and raved about its amazing super-power-like...
Do you remember the Canada's Food Guide rainbow that you would learn about in health class as a student? Who could forget it?
Summer is one of the most sought-after seasons of the year. If you experience cold winter months then you surely appreciate those...