Peanut butter lovers unite! Today is National Peanut Butter Lovers Day and we have some delightful treats to help you celebrate.
From peanut butter cheese balls to peanut butter pie, there's no shortage of great recipes using America's most-beloved spread. To help you decide what to make in honor of this national holiday we've narrowed down the thousands of recipes to these top 5 tasty desserts.
1. Peanut Butter Cup Brownies
These delicious sweets combine peanut butter and brownies to make the perfect dessert for kids and adults alike. One batch makes 40 brownies so there will be plenty to share with friends and family (if you want to :)). Click image for full recipe.
2. Peanut Butter Cheese Ball
Everyone loves a good cheese ball (what's not to love, right)? Well, imagine the same concept of a cheese ball but using peanut butter instead of cheese and graham crackers and fruit instead of traditional crackers and bread. Click image for full recipe.
3. Deep-Fried Peanut Butter and Jelly Sandwich
Everything's better deep-fried, right? As long as you don't make a habit of deep-frying your sandwiches, this recipe is perfect for a National Peanut Butter Lovers Day celebration. Add bananas to the sandwich for extra flavor. Click image for full recipe.
4. Peanut Butter and Oreo Ice Cream
Imagine peanut butter ice cream. Imagine Oreo ice cream? Now imagine these two amazing flavors of ice cream combined. Delicious, right? This easy to make recipe is perfect to make with your kids. Make a huge tub of it and one batch will last a while. Click image for full recipe.
5. Peanut Butter Pie
This delicious recipe is not only tasty but it's also healthier than it looks. Made with all light and fat-free ingredients, this delectable dessert looks too good to be true…but it's not. Click image for full recipe.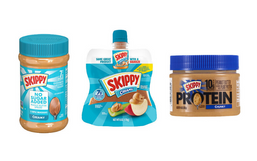 Good news peanut butter fans, SKIPPY® peanut butter just announced that they are launching three new innovative products to their...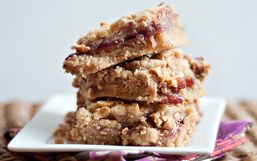 Happy National Peanut Butter and Jelly Day, everyone! There's really no better way to kick off the week than by celebrating this...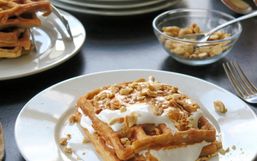 Fluffernutter, if you've never heard, is originally a sandwich said to have originated in New England, Massachusetts that...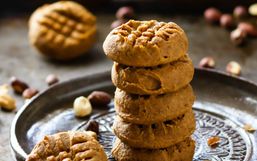 Around 3 years ago I discovered powdered peanut butter (aka peanut flour).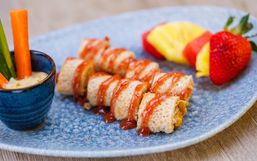 Nothing pairs better together than peanut butter and jelly. And Disney serves these classic ingredients in the best way!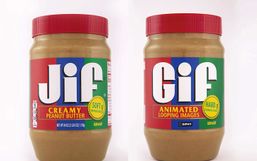 The GIF pronunciation debated has been going on for a very, very long time and Jif Peanut Butter is here to finally settle this...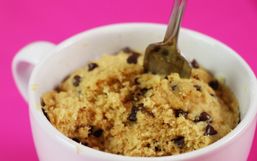 Loving your life on the Keto diet, but desperately missing the sweet life?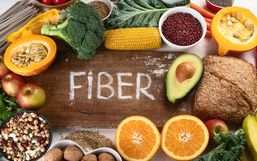 For some, healthy eating is no easy feat. The secret to being successful is to create a balanced approach that allows you to fill...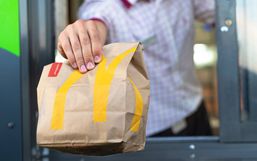 Nothing quite compares to a good ole homecooked meal but sometimes life gets busy. That's where fast-food comes in!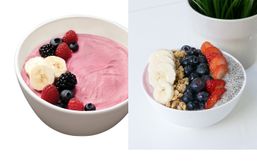 Yogurtland, the leader in self-serve frozen yogurt has no shortage of delicious options.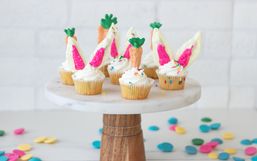 Easter is almost here and to get you into the holiday spirit we're sharing fun Easter snacks that your kids will actually want to...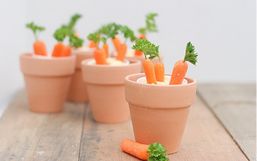 Make Easter fun for kids by whipping up cool and festive snacks.