Around 3 years ago I discovered powdered peanut butter (aka peanut flour). It was a bizarre concept for me at first, but basically – it's roasted peanuts, dehydrated and ground into powder form. This process removes most of it's high-fat, high-calorie oils, while leaving the two most important parts of peanuts…taste & protein, while removing approximately 80-90% of the calories, too!
Powdered peanut butter can then be rehydrated in whatever form you choose. Milk, water, yogurt, whatever you find works for you! However, it can also be used as an ingredient. Personally, it's my favorite thing to add to a chocolate protein shake for a chocolate peanut butter combo I can feel good about.
If you've found yourself venturing into the world of powdered peanut butter, but not quite sure what to make with it? We have lined up some recipes just for you to try!
1. Healthy Peanut Butter Cup Breakfast Cheesecake
Cheesecake for breakfast, and somehow healthy? This must be a dream…
2
2. Skinny Shrimp Pad Thai with PB2
PB2 is simply a brand of powdered peanut butter, and arguably the one that brought powdered peanut butter into the mainstream. Originally sold as a protein source in health food stores, it's now available due to popular demand. Recipes like this make it entirely worthy of the buzz.
3
3. Peanut Butter & Chocolate Chip Overnight Oats
Overnight Oats (ONO) are exactly what they sound like. Oats, that soften and "cook" overnight, simply in the fridge. They absorb the liquids and flavors and are ready for you to enjoy the next morning. It's life hacks like this that help us get out the door without just grabbing the loaf of bread and shoving it in our face as we drive into work. Or
4
4. Healthy Low Calorie Peanut Butter Banana Ice Cream
When the indulgent treats you try to tell yourself you don't need, suddenly become MUCH more of an option with this recipe!
5
5. Peanut Butter Fruit Dip
I love fruit. While it's obviously great as-is, dipping apple slices in peanut butter dip is one of my favorite past times. No joke. I do this almost nightly. This dip is protein rich with greek yogurt and powdered peanut butter, to make a well-balanced snack you can feel awesome about!
6
6. Thai Peanut Chicken Curry
Now here's an inventive idea…save yourself the extra fats without sacrificing on taste when you replace regular peanut butter (used often in Thai dishes) and substitute it with the powder form. No one will know, but you.
7
7. Protein Buckeyes
Ohio's pride and joy – the Buckeyes. Whether it's football, a tree, or these peanut butter & chocolate balls. With only 4 ingredients, you can make these treats that come in for low calories with the use of powdered protein, cashew milk, stevia & dark chocolate.
8
8. Peanut Butter Pie
Lets just keep on with the delectable dessert train with a pie that's not only incredible and decadent, but completely "skinny" too with some wonder swaps like…you guessed it! Powdered peanut butter.
9
9. Peanut Butter Cookies
I don't want to give away all the secrets here, but this recipe is seriously shocking for what it's made with. It's vegan, it's gluten free, it's going in my belly.
10
10. Chocolate Peanut Butter Apple Protein Shake
I mentioned before that I love to add powdered peanut butter into my smoothies, since it adds the best kind of protein. Now, a protein shake with it? I've yet to try. Sounds like this is happening in my life very soon though!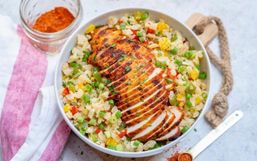 New Year's Eve is an opportunity to reflect on the previous year. For many, ringing in the new year is a chance to start fresh and...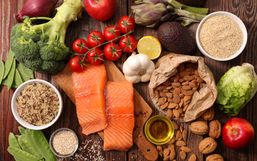 Being comfortable in your body is essential to living a happy life.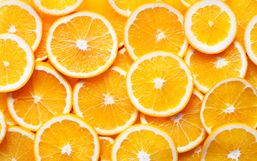 Surely you've heard the word antioxidant thrown around time and time again.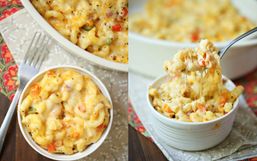 Weight Watchers has reinvented itself over the years and because of that, it is becoming more popular now than ever.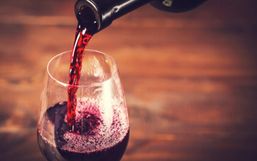 There's no better way to wind down from a busy day than to catch up on your favorite shows with snacks in hand, amirite?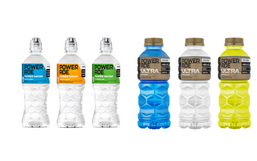 Coca Cola Company unveiled that they are launching two new zero-sugar products to their Powerade brand.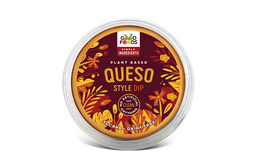 The plant-based diet trend is growing and it shows no signs of stopping!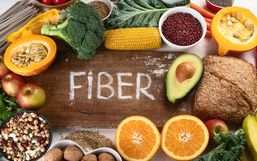 For some, healthy eating is no easy feat. The secret to being successful is to create a balanced approach that allows you to fill...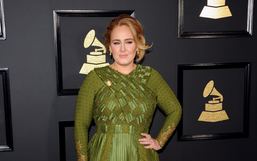 Adele, singer-songwriter and multi-Grammy winner has been making headlines for several years, mostly due to her incredible music...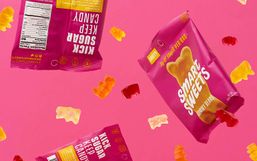 It's no secret that sugar isn't good for you, especially the refined kind we find in sweets.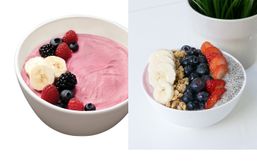 Yogurtland, the leader in self-serve frozen yogurt has no shortage of delicious options.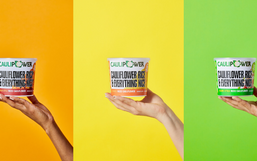 With more people searching for healthier options, companies like CAULIPOWER is committed to delivering.