No one wants to spend ages on food preparation when they're feeling sick, but it's essential to get the vitamins and nutrition the body needs to heal. It can be tempting to reach for convenience foods if you have a cold or the flu. While there's nothing wrong with having some comfort foods when you feel unwell, eating a healthy, freshly cooked meal can provide some of the goodness you need to recover.
Fortunately, a few time-saving tricks can help you make nutritious meals in minutes without any expensive equipment or complicated preparation so that you can get back to snuggling on the couch. This list provides info on 12 fast and healthy recipes that are perfect for sick days.
1. Ramen Mason Jars
When you're feeling under the weather, lengthy preparation is a no-go. Instant ramen is a popular go-to for a quick, hot meal, but it's not very nutritious. This healthy and fast ramen mason jar recipe by Simple, Sassy, Scrumptious packs in plenty of protein with zero cooking involved — simply pour on hot water and leave it to stand for five minutes. You can even enjoy your comforting soup straight from the jar.
This recipe calls for cooked, shredded chicken – such as that from a precooked rotisserie chicken from the grocery store – but other meat such as leftover beef works well too. You could also add a handful of edamame beans or chopped tofu to create a vegan version.
2. Frozen Berry and Yogurt Swirls
Delicious ice cream is perfect for soothing a sore throat. These incredibly simple and pretty frozen berries and yogurt popsicles from Taste of Home are a healthy twist on ice cream, so you'll get some much-needed vitamins and protein while you slurp. It combines fresh berries or clementines with honey-flavored Greek yogurt to create an appealing, swirled effect.
This recipe uses disposable cups as popsicle molds, so you don't need any special equipment to whip up a batch. It's also ideal for making ahead of time to have a healthy treat ready whenever you come down with a bug.
3. Cream Cheese Mac and Cheese
There's nothing quite as comforting as a hot, gooey plate of macaroni and cheese when you're sick. However, making mac and cheese from scratch can be time-consuming. This simple cream cheese mac and cheese recipe from Crunch & Cream uses cream cheese instead of a roux-based white sauce. All you need to do is cook the pasta, stir it into a baking dish with cream cheese and shredded Parmesan and then pop it in the oven.
This oven-baked pasta recipe is delicious on its own, but you can make it more nutritious by adding chopped vegetables to the baking dish. You could also add cooked shredded chicken or drained canned tuna to the sauce for extra protein.
4. Green Smoothie
Smoothies are a great solution when you need sustenance but have a sore throat or reduced appetite. Downshiftology's straightforward green smoothie recipe contains four portions of fruits and vegetables, including vibrant green spinach and avocado.
To have a healthy smoothie ready in minutes, all you need to do is roughly chop the fruits and veggies and blitz it in a blender with milk. This recipe also works well with dairy-free milk substitutes, such as almond or soy milk, for a plant-based version.
5. Applesauce
This homemade applesauce recipe by Spend with Pennies calls for just four ingredients: apples, water, sugar and cinnamon. It's also incredibly quick and easy to prepare, which is just what you need when you don't feel well. Simply add the ingredients to the pan, bring to a boil and then simmer for between 20 and 25 minutes.
Homemade applesauce is delicious on its own and easy on the stomach. However, you could try it spooned over plain yogurt or cereal for a more substantial meal. Applesauce freezes well, so you can prepare it in advance to have a comforting, nutritious snack ready for the next time you get sick.
6. Easy Crock-Pot Chicken Noodle Soup
Using a slow cooker is a great way to prepare sick day meals because you can just dump the ingredients in and leave it to work its magic. Even better, you can use it to make comforting chicken soup. This easy Crock-Pot chicken noodle soup recipe from Delish combines protein-rich chicken breasts with nutritious carrots, celery and pasta.
You don't even need to cook the chicken before adding it to the pot. Simply put the chicken breasts in whole and shred them with two forks before serving. It takes between six and eight hours to cook, allowing you to fill the slow cooker in the morning to have a hot meal ready at dinner time.
7. Avocado Toast
Avocado toast is a quick and easy meal to make when you feel up to something more substantial but don't feel well enough to cook. This classic avocado toast recipe from Taste of Home couldn't be more straightforward. Sliced avocados, olive oil, and sea salt combine to make a creamy, delicious topping for whole wheat or sourdough toast.
There are plenty of ways to adapt the basic recipe to suit your tastes and appetite. Adding thinly sliced radishes or a sprinkle of dried chili flakes can give the dish more flavor and bite. You could also top your toast with a poached or boiled egg to make a more filling meal.
8. Sheet Pan Chicken Curry
Sheet pan recipes can be a real lifesaver when you're sick because you can just add the ingredients to a single pan and leave it to cook in the oven. This sheet pan chicken recipe by Taste of Home is as simple as it gets and combines chopped veggies with chicken and spices for a flavorful and healthy dish. Even better, there's only one pan to wash up when you're finished.
This recipe contains cubed sweet potatoes, making it a filling meal served alone. However, you could serve it with steamed rice or toasted naan to make it more substantial.
9. One-Pan Pasta
Martha Stewart's fast one-pan pasta recipe takes just 20 minutes from start to finish, leaving only one pan to wash afterwards. It's a clever time-saving recipe for sick days because you can cook the pasta in the tomato sauce ingredients, so there's no need to boil and strain the linguine beforehand. It's delicious served with crusty bread and a sprinkle of Parmesan for a hearty meal.
This recipe is vegetarian, and you can make it vegan by skipping the Parmesan or swapping it for a plant-based alternative. Shredded cooked chicken would make delicious addition if you want more protein.
10. Bircher Muesli (Swiss Oatmeal)
It can be tempting to reach for sugary cereal as a quick meal when you're sick. However, this no-cook Bircher muesli recipe from The Worktop provides a quick and nutritious alternative when you want something comforting and filling. Rolled oats, dried fruit and nuts provide the same delicious flavor of granola without the high sugar content, and it contains creamy yogurt for added protein.
You can use any dried fruit and seeds in this Swiss Bircher recipe, and it also works well with any chopped fruit sitting around in your fruit bowl. It's delicious served chilled from the fridge or heated for a warming breakfast.
11. Baked Sweet Potato
Sweet potatoes are a nutrient-rich and delicious alternative to white potatoes. They're also quick and easy to bake in the oven for a low-effort meal when you're sick. This baked sweet potato recipe from A Couple Cooks recommends halving the sweet potatoes before baking to slash the cooking time to just 25 to 35 minutes.
There are endless topping options for spicing up baked sweet potatoes. Sour cream, shredded cheese or salsa are an ideal quick fix, and they're delicious served with leftover chili.
12. Omelet
A foolproof omelet recipe is a great trick to have in your cooking arsenal when you need to eat but you're too unwell to prepare anything complicated. This straightforward omelet from Simply Recipes explains how to get your meal from skillet to plate in under 10 minutes.
Omelets are also a great way to use leftovers. Adding chopped onions, vegetables and cheese can make your meal more nutritious and satisfying, and you can also add cooked leftover meat. Serve with toast or sauteed potatoes to create a more filling dish.
Plan Ahead
Having a few stored staples and time-saving equipment on hand means you can always whip up something hearty when you're under the weather. These basic, customizable recipes are quick and healthy and can be cooked up with little effort. Hopefully, these recipes will help you get on the road to recovery on your next sick day.
Interestingly enough, there are many ingredients in your everyday foods that are shockingly not what they seem.
When it comes to preparing for a big date or event, we have so much to think about.
We get it, you invest in kitchen tools and want to make them last forever.
Meghan Markle, now the Duchess of Sussex, has been in the spotlight long before her royal commitment.
Meghan Markle has captured everyone's attention but not just because of her acting career, because of her new relationship and now...
When I first decided that I was up for the challenge of giving up coffee for a week, I had visions of myself by the end of it,...
Struggling for years with a sensitive stomach, about a year ago, I was told by my specialist to take Gluten off the table.
Containers are crucial for transporting food and liquids while we live our busy lives.
So disclaimer: I'll pretty much try anything that's new and plant-based at Starbucks.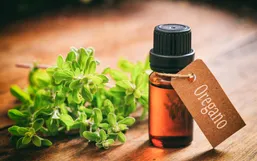 I newly discovered oregano oil a little over a year ago from a friend who swore by and raved about its amazing super-power-like...
Do you remember the Canada's Food Guide rainbow that you would learn about in health class as a student? Who could forget it?
Summer is one of the most sought-after seasons of the year. If you experience cold winter months then you surely appreciate those...