Mardi Gras is a fun celebration, celebrating all the rich foods before Lent. Many different countries celebrate Mardi Gras. The star of the event is certainly the food and not the beads. Mardi Gras translates to Fat Tuesday. To celebrate, eat tons of fatty and rich foods like these 20 traditional foods. We have the traditional British and Irish dish of pancakes, and the New Orleans traditions with dirty rice and gumbo.
We hope you love these rich and delicious traditional Mardi Gras dishes!
1. Crawfish Boil
Crayfish, or crawfish, or crawdads, are a favorite for New Orleans. They are little crustaceans that look like a miniature lobster. They are found in freshwater streams and are a delicious protein.
Serve them home style in a huge boil, with potatoes, corn, and sausage.
2. Shrimp and Grits
Shrimp and grits are a classic Southern dish, but it works perfectly for Mardi Gras. This recipe cooks the grits in butter and milk and then tops it in Parmesan cheese.
The richness of the grits is a great dish for Fat Tuesday. Enjoy the grits with Cajun shrimp on top.
3. Creole Crab Cakes
Bring the seafood of New Orleans to your home with these Creole crab cakes. Buy a moderately priced canned crab, or break down crab legs yourself.
These make a beautiful appetizer or main course if you pair it with a fresh salad.
4. Shrimp and Chicken Etouffee
This etouffee is almost a cross with a gumbo. The key is in the roux. You need to cook the flour to a deep brown color. Keep it over a very low heat so that you don't burn the roux.
Roux comes in different colors and each color thickens a different amount of liquid.
5. Pancakes
Pancakes are a very traditional dish for Mardi Gras, also known as "Pancake Tuesday". Celebrate the day with these special Mardi Gras colored pancakes.
Add a few drops of food coloring to the batter, and layer to make a fabulous effect. Top with frosting and sprinkles.
6. Dirty Rice
Dirty rice is a traditional Cajun dish where white rice is cooked with stock and pieces of meat. It is cooked with the "holy trinity", a mirepoix that is famous in the region.
It has equal parts green bell pepper, celery, and onions. The rice turns brown in color, giving it the name "dirty".
7. Milk Punch
Milk punch is a common holiday drink throughout New Orleans and the Deep South. It has simple ingredients: milk, sugar, bourbon, and vanilla.
Shake all the parts together with lots of ice to get a very chilled drink. Similar to eggnog, it is topped with nutmeg.
8. Red Beans and Rice
Red beans and rice is a great classic dish from the region. It is made from the bones of the Sunday night pork dish. Made on Monday, it is a common special at restaurants in New Orleans.
It can be said that red beans and rice is a part of the heritage and soul of the Big Easy.
9. Beignets
Beignets are a classic French doughnut that has become a traditional New Orleans dessert. The Creole heritage is part French, and so many of these traditionally French dishes migrated to the region.
These puffs are topped with powdered sugar and are served with coffee.
10. King Cake
The King cake is a traditional Mardi Gras dessert. It is topped with icing and the Mardi Gras colors in sprinkles. Inside the cake is nuts and spiced fruit. You can also find it with chocolate or almond filling.
The cake comes in a ring shape and can be baked or fried. It is the highlight of any Mardi Gras party.
11. Cajun Fried Okra
Okra may be a very foreign ingredient to cook with, but it's absolutely delicious. Let's be honest though, anything that is battered and deep fried is tasty!
Serve these okra "fries" can be served alongside some Cajun fried fish or even with a juicy steak.
12. Cajun Shrimp Mac and Cheese
Mac and Cheese is a crowd favorite at just about at meal time or special occasion. When it comes to Mardi Gras, no meal is done halfway.
This Cajun shrimp mac and cheese is created for the foodies in the family who will appreciate a whole new level of flavor in their Mardi Gras meal.
13. Shrimp Etouffee
You may be wondering what an Etouffee is as you're reading this article. An etouffee is actually a Cajun shrimp stew that is packed with flavor from the south.
This recipe is a great starting place for someone who wants to try their hand at Cajun cooking without getting too stressed out.
14. Cajun Garlic Shrimp and Grits
If there's one food that has America written all over it, it's that of grits. They're very unique to the southern states which makes them the perfect base for our Cajun garlic shrimp recipe.
Not only will you appreciate the flavorful shrimp, but if you haven't enjoyed grits before, this is the meal that will change your mind.
15. Bayou Crab Chowder
Continuing with the seafood theme, this chowder is jam-packed with flavor and will not disappoint! It looks like a simple dish, but it's exploding with flavor!
Make some homemade cornbread to serve on the side with some deep fried okra for the ideal Mardi Gras spread.
16. Cajun Poutine
We all know poutine is a Canadian creation, but what happens when those cheese curds meet with the ingredients of the south?
Well, you get one memorable appetizer dish that will be a guaranteed crowd pleaser.
17.  Vegan King Cake
A lot of special occasions can be difficult for vegans to find something to eat that aligns with their eating restrictions. Thankfully, there's always a way to get around those challenges!
This recipe is for all those Mardi Gras fans who don't eat any animal products, you still have a chance at finding the baby in your piece of cake without compromising your diet.
18. Pecan Praline King Cake Monkey Bread
When you just can't decide what kind of cake you want to enjoy during Mardi Gras, you make a cake that basically has all the best components of every dessert and combines it all into one.
This cake doesn't just have a glaze, it also has icing on top of that with sprinkles! Can you handle all that sweetness?
19. King Cake Dip
If there's one thing we can be honest about, it's that Mardi Gras food tastes better than it looks. Except for this dip.
Packed with pecans, caramel, and cream, this dip is ideal to scoop with vanilla or chocolate wafers for an easy but delicious dessert.
20. Vegan Creole Fried Rice
Here at Forkly, we are huge fans of anything that can be made in one skillet or pan. It reduces your clean-up time while still maintaining it's incredible flavor.
This fried rice is unique because it has okra, beans and other veggies fried up along with it. You can add shrimp on top for some extra protein.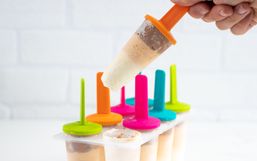 Summer is finally here and it's a hot one! The easiest way to cool down (besides living in front of the A/C unit) is a cold treat,...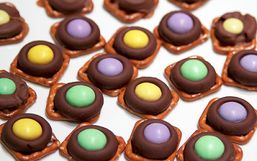 Mardi Gras isn't just a celebration for adults, kids love it too! This fun event is full of color, sparkle, and exuberance.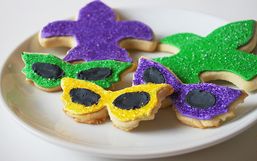 Are you planning to celebrate Mardi Gras this year? If so, we have some delicious dessert recipes that will add a little bit of...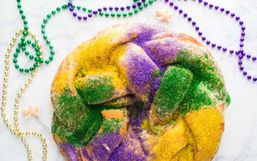 Holidays such as Mardi Gras are fun because not only do you get to spend time with friends and family but you get to indulge in...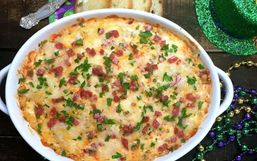 Mardi Gras is a French term which means Fat Tuesday. The idea is that you let loose during Mardi Gras before abstaining from bad...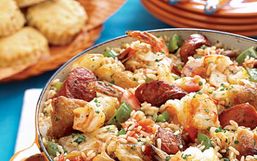 Jambalaya is a famous dish from New Orleans or the Big Easy. It is a rich dish filled with spices and different flavors.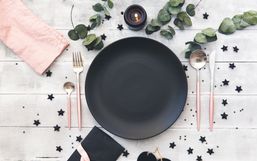 Valentine's Day is a time when expectations are high from your loved one, especially when you're the one planning it!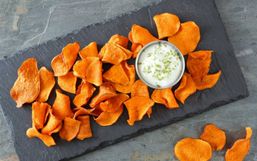 The Super Bowl is that time of year when people gather together to cheer, laugh, cry and dance to the halftime show.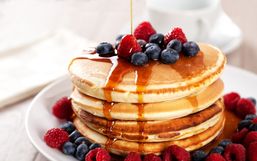 Shrove Tuesday is when pancakes are traditionally eaten, also known as Pancake Tuesday!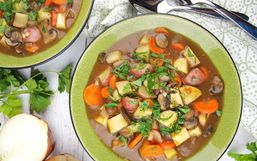 When you follow a restrictive diet, the hardest part about any holiday can be the food options.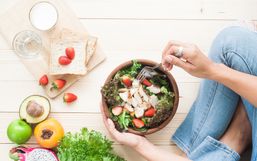 Many of us are trying to lose weight and live healthier lifestyles but it is no easy feat. We get it!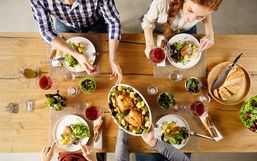 Worried you're spending too much money on takeout? You're not alone!