Let's be honest, making dinner for a crowd of hungry kiddos can be challenging when you are tight on time, budget and your little ones are picky, picky, picky! The Instant Pot may not be able to solve your budget or picky eater problems but it can certainly help you prep supper a little faster.
These recipes are not only quick, but they are packed with flavor and may even become your kids' favorite new meal. Get ready to add a couple of new ingredients to your shopping list to achieve these memorable flavors.
Want New Instant Pot Recipes and Content Delivered Straight To Your Inbox? Sign up for our Instant Pot Email Newsletter!
1. Taco Soup
If your kiddos are sick tired of the same old chili, try making our taco soup recipe instead! It will still warm your soul on a cool day but is different enough to have a quiet dinner instead of a meal filled with complaining.
Serve this meal on Taco Tuesday over the chilly winter months so you can recreate the warmth of Mexico in your belly!
2. Kale and Sausage Frittata Cups
Getting your littles to dig into a pile of kale may be a daily struggle for you. But if you are a child, would you buy into that whole kale fad? Probably not. Unfortunately, that doesn't change the fact that it's super great for your body!
Make these kale and sausage frittata cups that taste like a breakfast straight from your favorite restaurant, but still give your children the health benefits they need.
3. One Pot Teriyaki Rice with Chicken and Vegetables
It can be easy to run out and grab some take out on a night when you just can't handle the thought of a lot of dinner prep.
Instead, just make this meal to have a take-out flavor while maintaining a healthy diet. It will also save you quite a lot of money!
4. Egg Roll In A Bowl
Similarly to the Teriyaki bowl, this egg roll in a bowl will make your kids think they're having take out for supper but you can secretly smile at your Instant Pot.
The secret for your delicious food can just be top secret!
5. Quick & Easy Deconstructed Lasagna
When you see the word "easy" in front of a meal as a parent, you're totally sold before you even know what it is.
This dish tastes every bit as delicious as your traditional lasagna but it's way easier to make. Just toss your ingredients in your Instant Pot and away you go!
6. Quick & Easy Instant Pot Mac and Cheese
When it's time to make supper and it's been a long day, one meal that will never result in whining for your children is mac and cheese.
With the help of the Instant Pot, you can make your child's favorite supper without using neon yellow powdered "cheese".
7. Chicken Burrito Bowl
Burritos can get super messy when you have little ones biting into a huge wrap! Instead, skip the mess and serve up this Mexican dish in a bowl.
Combine all your ingredients in your Instant Pot and you will ensure your children are getting all their vitamins and nutrients from this veggie-dense dish.
8. Minestrone Soup
On a cold winter day, soup is the perfect supper to serve your family, along with some homemade bread!
This soup is ready for you before your family members start complaining about their grumbly stomachs.
9. Chicken Carnitas
When you just need to grab a meal, eat it quickly and go, chicken carnitas are the way to get mealtime moving quickly!
Don't forget to squeeze a lime on top to add tons of flavor in a very healthy and simple way.
10.  Turkey Meatball
Kids always love a good pasta and meatball meal, but often this means the recipe isn't very healthy at all.
Thankfully, this recipe is a source of lean protein, using turkey meat instead of beef or pork. Another healthy addition you can make is grilling up some veggies to serve on top!
11. Rotisserie Chicken
Making a whole chicken ahead of a busy week is a great way to make lots of food without spending lots of time in the kitchen.
Eat your roast chicken and then make a scrumptious chicken salad for sandwiches at school the next day!
12. Butter Chicken
Butter chicken is one of those meals that even picky eaters can't say no to. I know this because my brother-in-law is the pickiest eater I've ever met and when we served up butter chicken, he thoroughly enjoyed it!
Recipes like this can take a while to simmer, but in the Instant Pot, your Indian supper will be ready in no time!
13.  Easy Steak Fajitas
Mexican food wins the crowd of family members over every. single. time. So why fight it? Put on your favorite Mariachi band music and get cookin'!
If you have some fans of steak, they will be super excited to see these tacos on the dinner table. Make some homemade guacamole to go with it!
14. Spaghetti
Spaghetti nights at home are best to enjoy with a full dinner table and a full heart of family connection! Take some time and ensure your family is sitting down and enjoying a meal together.
Sprinkle with fresh parmesan and serve with some garlic bread for a memorable supper.
15. Greek Chicken and Rice
It can be difficult to make sure your kiddos are getting all the fruits and vegetables they need every single day. To make this easier, a one pot supper recipe is exact what you need!
Dice of these delicious veggies and add in some extra ones that aren't part of the recipe too! Any veggie tastes good in this mix and makes for excellent leftovers, served hot or cold.
16. Ooey-Gooey Chocolate Chip Banana Bread Bites
Banana bread reminds me of grandmas baking so there is no question that your kids will love this ooey-gooey treat! Better yet, chocolate chips make these bites extra special!
Along with your Instant Pot, you'll need an Instant Pot Silicone Egg Mold to make these bites. They come together so quickly and your kids will be begging for them again and again.
Forkly.com is a participant in the Amazon Services LLC Associates Program, an affiliate advertising program designed to provide a means for sites to earn advertising fees by advertising and linking to Forkly.com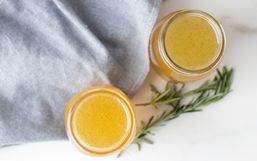 Bone broth is all the rage nowadays with health professionals proclaiming the benefits and people (and companies looking to...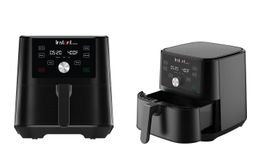 Deep-fried foods are delicious but they come with a cost. Often dripping in oil and full of fat, these not so healthy foods can...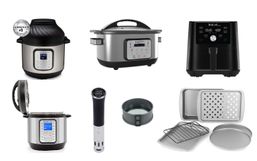 It seems like everyone and their best friend has an Instant Pot these days.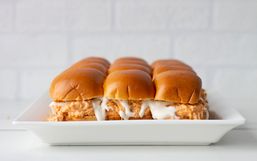 Parties happen all year round and instead of taking on the task of cooking for a crowd, make your next party a potluck party!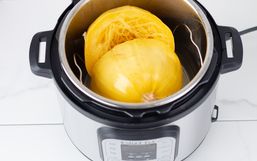 While I don't love all vegetables, I am definitely up for trying new things (at least once).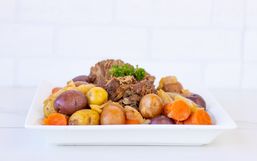 Roast beef is one of those meals that's an oldie but a goodie. If you have company coming over for supper - it doesn't matter who...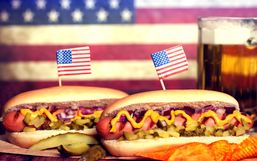 The 4th of July holiday indicates that summer is here. On this patriotic holiday friends and family gather together to play games,...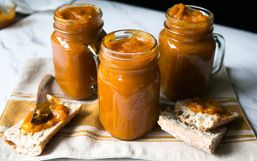 The season of fall is a favorite for many because it means crisp air, cozy layered clothing, and of course comforting meals.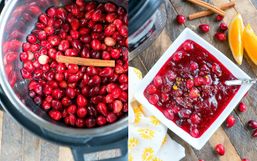 The holidays are a busy time of year, between hosting guests, planning a dinner, and catering to everyone's needs it can get...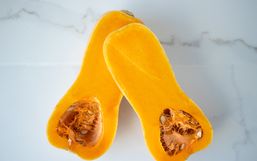 How many times have you pulled out your butternut squash just before supper and realized you don't have enough time to cook it...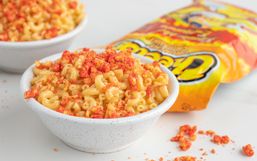 There is no comfort food like mac and cheese - the carbs and cheese are oh so delicious!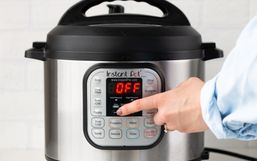 Do you know what FOMO is? Fear of missing out. I've been experiencing it ever since everyone under the sun got an Instant Pot for...