When carving pumpkins, it's an absolute disgrace to toss all those pumpkin seeds with the guts. A DISGRACE! Pumpkin seeds, besides being rather delicious, are excellent sources of magnesium, zinc, omega 3 fats and they're very high in fibre and protein too. They're the perfect addition to your diet! You can roast them, or shell them easily (shelled pumpkin seeds are also known as "pepitas"). How you use them is up to you, but here's some nudges in the right direction…
1. Balsamic Chicken, Brussels Sprouts, Cranberries & Pumpkin Seeds
Now THAT's a well balanced meal. When all the elements come together in one dish, it's magical. Pumpkin seeds are a great addition to your savory dinner, adding a mild flavor and crunch, making this dish a homerun.
http://www.averiecooks.com/2016/10/balsamic-chicken-brussels-sprouts-cranberries-pumpkin-seeds.html#comments Photo by: Averie Cooks
2. Vanilla Pumpkin Seed Clusters
Made in 20 minutes with only four ingredients (the biggest one being shelled pumpkin seeds!). These seed clusters are also nut-free, making them the perfect school-safe lunch snack as well. Personally, I think these are a great energy ball for life on the go!
http://wallflowerkitchen.com/vanilla-pumpkin-seed-clusters/ Photo by: Wallflower Kitchen
3. Beetroot Pumpkin Seed Pesto
Okay, so this recipe might be a little out there, especially with its stunning fucia color, but nonetheless a pumpkin seed pesto is genius.
http://nutritionistmeetschef.com/beetroot-pumpkin-seed-pesto/ Photo by: Nutritionist Meets Chef
4. Pumpkin Maple Pecan Granola
Prepare for your morning energy source with a homemade granola that everyone will love, and will last for weeks stored in a mason jar in your cupboard.
http://minimalistbaker.com/pumpkin-maple-pecan-granola/#_a5y_p=2489259 Photo by: Minimalist Baker
5. Pumpkin Seed Bark
Chocolate barks are wonderful when you need a little chocolate sweet indulgence, but don't want to break your nutritional goals for the day. Dark chocolate is a great antioxidant, and combined with cranberries and pumpkin seeds, it's almost a health food.
http://acleanbake.com/cranberry-pumpkin-seed-dark-chocolate-bark/ Photo by: A Clean Bake
6. Pumpkin Breakfast Cookies
Another great on-the-go breakfast option for adults and kids alike. I mean, who doesn't love cookies for breakfast?!
http://leelalicious.com/pumpkin-breakfast-cookies/ Photo by: Leelalicious
7. Bacon Roasted Pumpkin Seeds
There's a ton of recipes out there for roasted pumpkin seeds, but never have I ever seen one with bacon, until now. This is what we call a "game changer".
http://www.thegunnysack.com/bacon-roasted-pumpkin-seeds/ Photo by: The Gunny Sack
8. Cauliflower With Pumpkin Seeds, Brown Butter & Lime
Cauliflower is the perfect side, it's mild in flavor and can be dressed up in so many different ways. This recipe crisps them up with brown butter and the crunch of pumpkin seeds.
http://www.bonappetit.com/recipe/cauliflower-with-pumpkin-seeds-brown-butter-and-lime Photo by: Bon Appetit
9. Oatmeal Molasses Pumpkin Cake
…with caramel glaze and candied pumpkin seed topping. Who would have thought something so decadent looking could have had humble beginning in the middle of a squash?
http://blommi.com/oatmeal-molasses-pumpkin-cake-with-caramel-glaze-and-candied-pumpkin-seed-topping/ Photo by: Mom Foodie
10. Chocolate Covered Roasted Pumpkin Seed Turtles
Mmmmmm I love pumpkin seed turtles!!
http://www.halfbakedharvest.com/chocolate-covered-roasted-pumpkin-seed-turtle-clusters/ Photo by: Half Baked Harvest
11. Pumpkin Seed Brittle
Move over, peanuts! This brittle will squash those nutty cravings, and add a little spice to your life with the addition of cayenne. Oh, snap!
http://altonbrown.com/pumpkin-seed-brittle-recipe/ Photo by: Alton Brown
12. Pumpkin Seed Butter Cups
Way to my freaking heart, already. Looking for a healthier, nut-free, dairy-free, gluten-free, vegan version of a Reese's peanut butter cup? Welp, thar you go.
http://www.somunchlove.com/pumpkin-seed-buttercups/ Photo by: So Much Love
13. Raw Pumpkin Seed Hummus
When you blend protein source (pumpkin seeds) with protein source (chickpeas) without any animal byproducts, you have a party friendly, unique dip/spread/eat-off-a-spoon recipe that will certainly be a crowd pleaser.
http://gardeninthekitchen.com/raw-pumpkin-seed-hummus/ Photo by: Garden In The Kitchen
14. Pumpkin Seed Salsa
Tomatoes, garlic, cayenne, olive oil and cilantro – all the necessities for a good salsa. But if you want to make it a unique salsa, add raw shelled pumpkin seeds to the mix, blend and serve with all your favorite salsa accompanied meals. Or again, off a spoon. No judgment here.
https://blog.nuts.com/pumpkin-seed-salsa-recipe/ Photo by: Nuts.com
15. Quinoa & Roasted Pumpkin Seed Side Dish
Perfect fall side, and with pumpkin seeds easily roasted and stored to be lasting in your cupboard, you can easily make this well into the winter months. This also would make just a delicious lunch bowl in my opinion!
http://www.theskinnypot.com/quinoacranberry-and-roasted-pumpkin-seed-side-dish/ Photo by: The Skinny Pot
16. Pumpkin Seed Pesto Pizza
There's that pesto idea again, however this time used as a sauce base on a vegan pizza. However you doctor it up with toppings, that nutty creamy texture of the pumpkin seed pesto will delight your taste buds, and give you a boost of plant-based protein. Pizza can be health food if you justify it with things like that!
https://delishknowledge.com/vegan-pesto-pizza/#_a5y_p=5322778 Photo by: Delish Knowledge
17. Pumpkin Seed & Oat Squares
These are not like regular oat bars that are crunchy, crispy, and fall-aparty (yeah, that's a word). These are soft, chewy, brownie-like in texture and oh-so-needed in everyone's life. These are so good for you, even as a breakfast.
http://nirvanacakery.com/pumpkin-and-oat-breakfast-bars/ Photo by: Nirvana Cakery
18. Pumpkin Tortellini With Pumpkin Seeds
The rich creaminess of pumpkin combined with the crunch and nuttiness of pumpkin seeds makes quite possibly the most perfect fall pasta dish you can whip up.
http://blog.williams-sonoma.com/pumpkin-tortelloni/ Photo by: Williams Sonoma
19. Lazy Thai Ginger Pumpkin Soup
This Thai soup is easily made at home in only 15 minutes of actual prep, and finished in under an hour. Made with coconut milk, this makes it lifestyle adaptable for almost everyone! Definitely one to consider keeping the pumpkin seeds for.
http://www.honestlynourished.com/lazy-thai-ginger-pumpkin-soup-with-coconut-cream/ Photo by: Honestly Nourished
20. Vegan Pumpkin Seed Cocoa Brownies
Another plant powered recipe using two versions of pumpkin seed with the use of pumpkin seed butter, and shelled pumpkin seeds as a crunchy topping. These brownies have a dough made of spelt flour and dates (and much more) and will be a happy healthy alternative to the refined sugar and flour versions you might be used to.
http://www.simplebites.net/vegan-pumpkin-seed-cocoa-brownies/ Photo by: Simple Bites
21. Salted Caramel Pumpkin Seeds
I don't know when the whole "salted caramel" thing came about, but I hope we never go back to those dark times before it. It's the epitome of salty and sweet and an incredible addition to the classic pumpkin seed recipes.
http://gardeninthekitchen.com/salted-caramel-pumpkin-seeds/ Photo by: Garden In The Kitchen
22. Copy Cat Starbucks Pumpkin Bread
Here's the thing, and not to give too much credit, but Starbucks pretty much made pumpkin flavor the level of popular that it has become. They cornered us, with all our basicness, to fall in love with a latte that tasted like pie, and slices of bread that just brought it all home. It's seasonal, and addictive, and will make you broke if you let it. So just do a homemade version and indulge away! Don't deny your inner basic, but it's totally cool to save some coin while you succumb.
http://www.copykat.com/2012/12/09/starbucks-pumpkin-bread/#_a5y_p=2148958 Photo by: Copy Kat
I grew up with an amazing Mother who would do everything with themes. From birthday gifts, to seasonal decor, and even meals.
We've all been there, buying a whole can of pumpkin puree for a recipe that requires maybe half a cup of the stuff.
Pumpkins are a wonderful ingredient. They are good in both savory and sweet applications.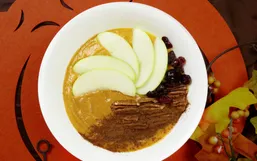 Pumpkin might be the most relatable food item when it comes to fall forward cravings.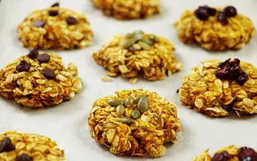 When we think of pumpkins we are often quick to bring our minds to fond memories of pies, lattes and carvings, right?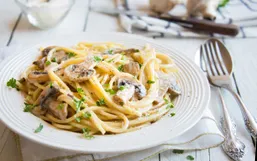 Eating nutritious meals, especially during the week, is a common goal for many people.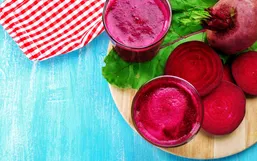 Beetroot, more commonly known as beets is a hearty vegetable that has been cultivated for thousands of years.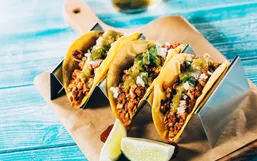 A gluten-free diet is becoming more popular as the years pass. For some, it's a choice because they simply feel better when they...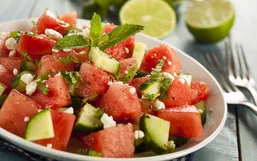 Every new year comes new diet trends and we're on a mission to discover what they are and help you understand why they're...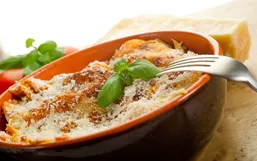 Ground beef is so delicious and easy to cook with, but sometimes we get caught in the routine of making the same ground beef...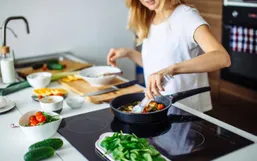 Cooking and eating with loved ones is one of life's greatest pleasures, but choosing what to cook isn't always easy.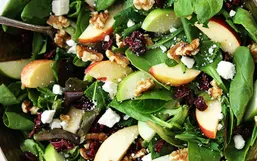 Fall is an amazing time for home cooked food. You can still get summer vegetables, but you also get the benefit of fresh Autumn...