Pumpkins are a wonderful ingredient. They are good in both savory and sweet applications. We love them mixed in our snacks and sweet treats. Their rich flavor dresses up plain muffins and cookies. We have dozens of amazing pumpkins submitted by our lovely Half Hour Meals users. We picked out our top 10 sweet pumpkin applications. We tried to get to 10, but there were too many to choose! We hope you love these yummy user submitted recipes.
1. Healthy Flourless Pumpkin Muffins 
This healthy and delicious muffin is packed with flavor. Canned pumpkin is added to the mixture. It bumps up the nutrition and adds a natural sweetness. When you look at buying canned pumpkin for recipes, make sure it's not canned pumpkin pie filling. They look similar but have different ingredients.
2. Pumpkin Seeds
This crunchy snack is both healthy and delicious. You can make your own when you carve out a pumpkin to eat or decorate. If you want this yummy treat without all the work, look for raw pumpkin seeds at the grocery store. You can find them in the bulk section. Toss with oil and spices and bake as directed.
3. Pumpkin Doughnut Bites 
Once you've tried these cute little mini muffins, you'll be hooked! They taste like cake doughnuts. The batter itself isn't too sweet, which makes the crunchy coating of cinnamon-sugar all the more perfect. Have these as a snack, dessert, or a treat with a cup of coffee. They are great for little hands and are very kid friendly.
4. Perfect Pumpkin Bars
This sweet dessert is oh so delicious. This would make the perfect grab-and-go treat for busy days. It is packed with a ton of flavor and the cream cheese icing makes it extra special.
5. Pumpkin Chocolate Chip Cookies 
These simple pumpkin cookies are a delicious fall cookie. If you can't find cinnamon chips, use regular chocolate chips, white chocolate chips, or butterscotch chips. It would also be great with some chopped up old Halloween chocolate bars.
6. Pumpkin Cake
This light and moist pumpkin cake has a wonderful spice. Ginger and cinnamon are added. Get creative with your favorite spices- pumpkin pie spice would be wonderful in the cake.
7. Pumpkin Crunch Coffee Cake 
This is the perfect pumpkin coffee cake. Serve this delicious cake as a dessert or with a cup of coffee or tea. The sweetness is subtle and will pair well with any meal.
8. Pumpkin Apple Streusel 
Celebrate two fall favorites in one moist, delicious, spicy cake! Pumpkin and apples aren't often used together, but once you try these muffins, you'll wish you'd been combining them for a long time! Streusel is a German crumb topping on pastry. It is made of sugar, butter, flour, and sometimes nuts and spices.
9. Pumpkin Fudge 
A great fall fudge to share with friends and family. If you like pumpkin pie and you like fudge, you'll love this marriage of the two! Let the kids chip in by helping to stir–they'll be fascinated by the boiling and change in texture as the fudge cooks. You only need a small piece of this yummy treat to be satisfied.
10. Pumpkin Whoopie Pies
These moist and soft cookies are sandwiched with a yummy cream cheese filling. The cookies freeze beautifully when cooked, so you can make these ahead and pull them out for a fast dessert. The cookies would also make a great ice cream sandwich.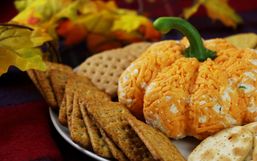 I grew up with an amazing Mother who would do everything with themes. From birthday gifts, to seasonal decor, and even meals.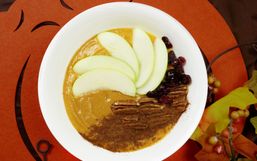 Pumpkin might be the most relatable food item when it comes to fall forward cravings.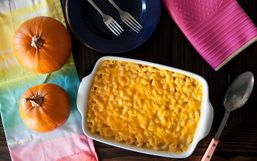 We've all been there, buying a whole can of pumpkin puree for a recipe that requires maybe half a cup of the stuff.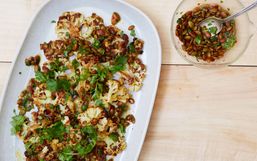 When carving pumpkins, it's an absolute disgrace to toss all those pumpkin seeds with the guts. A DISGRACE!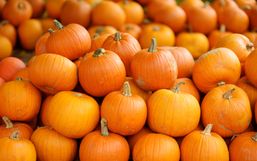 When I think about pumpkins I often find myself reminiscing or wishing it was the season of Fall.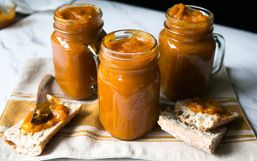 The season of fall is a favorite for many because it means crisp air, cozy layered clothing, and of course comforting meals.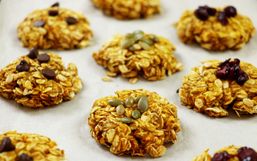 When we think of pumpkins we are often quick to bring our minds to fond memories of pies, lattes and carvings, right?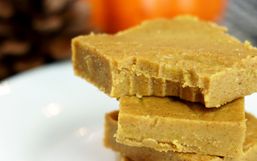 When I was a kid, fudge was something that so rich and decadent it came around maybe once a year.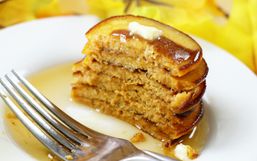 A while back we discovered that pancakes didn't require what we once thought was a pancake's main ingredient - flour.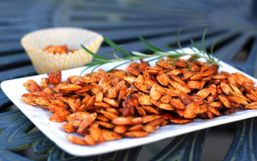 Those of us who are celebrating Halloween are getting ready to carve the pumpkins!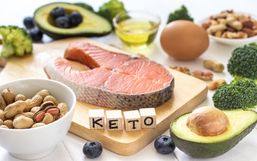 In short, the goal of the keto diet is to fuel your body with the right foods so that your body can enter a metabolic state called...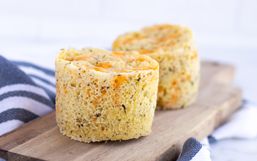 Whether you're a seasoned Ketogenic dieter, or new to the game, you've likely struggled with one major thing - SNACKS.