When you're planning out your meals – breakfast, lunch, dinner, snacks, it's important to consider your portion sizes and easy serving options. Whether you have finger-food loving kids or are packing lunches, or getting ready to serve up some food to a crowd, you'll be shocked at just how handy those muffin tin baking dishes will be in your life! Because newsflash – they're for soooo much more than just muffin (but also for muffins, obviously). If you need some inspiration to get you started we're taking a look at the best recipes you can make in a muffin tin.
1. Steak Fajita Cups
What makes this recipe so great is its versatility. It's a fusion of creativity that allows it to be served up as an easily portioned finger food that everyone will love.
What's great is how less messy these are to eat, making them an ideal choice for families with little ones that can't quite do the whole fajita thing without it going in every direction but their mouths. Whether you're looking for a party food or a meal option, this is not to be missed.
2. Leftover Spaghetti Nests
We've all done it, you boil the water, add the dry pasta, and completely underestimated how much pasta expands when cooked. Leftover pasta is probably one of the more commonly tossed items because we're just unsure what to DO with it.
This recipe changes that. You can take that leftover spaghetti and completely re-invent it. This recipe is a favorite especially for busy families who have lunches to make. Kids and school box lunch spaghetti isn't exactly a great combination, in fact, it's just straight up messy! Making these little single serving sizes that aren't so messy is the perfect solution for your uneaten noodles.
3. Cheesecake Cups
If you've ever baked a cheesecake before, you know how stressful it can be to have it come out perfectly without cracks. This recipe simplifies the process and the room for error.
On top of being something easy to make, it's easy to serve too! Leftover bites can be packed away and frozen for a later treat to enjoy as well.
4. Cinnamon Roll Muffins
Looking for a new spin on a morning muffin (or dessert) that nobody will fight for the outside pieces on? This recipe makes for a soft and fluffy roll, filled with sweet and cinnamon, making it the perfect little way to enjoy a cinnamon bun.
This recipe is also a no-yeast recipe, and also completely made in one bowl and one muffin tin. With a recipe this easy, every Sunday morning can be spent with a coffee in one hand and a cinnamon bun in the other.
5. Mini Shepherd's Pot Pies
This was a childhood favorite for me. It was always the best topped with a dollop of sour cream and some hot sauce for an extra punch. When I found this recipe it immediately brought me back.
How easy this one is to make in a muffin tin. I can just imagine a platter of them at dinner time, with everyone grabbing a perfect portion one at a time. No messy slicing and serving out of a pie dish. Baked to perfection, and easy to make leftover lunches with!
6. Mini Lasagna Cups
Another win on the "never serve it messy again" category of dinner options comes to these adorable little lasagna cups. No more fighting for the crispy corners when each serving is perfectly baked just as you like it.
Using wonton wrappers as the outside, this lasagna goes next level. No noodles even required. Everything you need is just inside the cup and you can vary it up to suit your tastes like if you have picky eaters that don't like ricotta, you can leave it out of a few cups without sacrificing the rest.
7. Ricotta & Spinach Puff Pastry Bites
Forget the frozen puff pastry desserts you find at your grocery store when you're hosting next because this recipe is so easy to follow along, it'll save you money and be more impressive than sliding some frozen chunks into the oven.
With just 4 ingredients in the filling and some puff pastry sheets, you can make about 15 servings of these, all in a muffin tin tray!
8. Muffin Tin Cheeseburger Cups
Move over, burger sliders…there's a new kid in town! No need to open up a grill for this recipe, but it still has everything you know and love about a cheeseburger in it, right down to the pickle on top.
We love this recipe because it's so easy to make, and even easier to serve. If you have little ones you're looking to feed, this is probably the ideal way to serve up a cheeseburger, perfect for dipping too!
9. Sausage & Egg Hashbrown Cups
Spend 5 minutes on Pinterest looking at muffin tin recipes and you'll be quick to realize that almost all of them are either A) muffins or B) egg cups.
So it takes something truly extraordinary to stand out in the mix. This breakfast recipe is just that. The cups each are filled with everything you love about a classic breakfast, all in one muffin tin cup. If you're serving breakfast for a crew, forget standing in the kitchen serving for an hour, just make this recipe and sit back and enjoy with the rest. So easy!
10. Brownie Ice Cream Sundae "Cupcakes"
Sure we all have made brownies in a muffin tin, but top them with ice cream, whipped cream, sprinkles and a cherry on top and pop them in the freezer for ready-to-serve treats.
These are perfect for a summer backyard bbq because you can easily make them in advance for a quick cool-down dessert! Not to mention, they are freaking adorable.
11. Muffin Tin Mini Peach Pies
It doesn't get much cuter than this, and when peach season strikes this year – you will be ready! Each pie is made easily within a muffin tin for an easy, hassle-free way to make pie!
Made with simple ingredients (including a pre-made pie crust!) you can make these in just 15 mins before baking. If you need pie on the fly – skip the grocery store varieties and make something everyone will remember.
12. Muffin Tin Pitcher Ice
Talk about a genius way to keep your pitcher cool this summer. Slices of cucumber, lemon or whatever you choose into a muffin tin, fill with water and freeze just like you would an ice cube tray, just supersized.
Make this for your next get together for something that looks rather impressive, but really only took you 30 seconds to put together.
13. French Toast Muffins
French toast is a great breakfast option for families, but the time it takes standing at a griddle flipping one at a time isn't exactly ideal.
Thankfully french toast can be made easily in a batch to perfection in a muffin tin! Whether you drizzle or dip them in maple syrup or enjoy on their own, they are something you really need to try.
14. Muffin Tin Pizza Bombs
Let's face it, if we could eat pizza every night and get away with it, we would. A great workaround to this is actually just serving it up in new ways. Plus nobody will complain about more pizza in their lives.
This recipe is a fun one to create, customize, serve for dinner and then pack in lunches for the week! Whatever way you choose to create these (and feel free to have fun), you'll be glad you did.
15. Low-Carb Crustless Quiches
This recipe will be a breakfast, lunch, dinner, and then pop the rest in your freezer for another day. Like I mentioned before, egg recipes in a muffin tin are wildly popular – because they're easy, smart, and there just happens to be 12 muffin tins to a dozen eggs. Match made in heaven.
This quiche recipe is low-carb with the help of zucchini slices as the crust. Fill it with any proteins, veggies, and cheese of your choosing and bake up for an easy snack or meal option.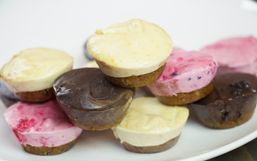 For many, cheese is one of the hardest foods to give up when you adopt a vegan diet, no matter the reason you've decided to cut...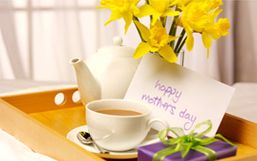 Mother's Day is less than 2 weeks away and it's time to start preparing for the big day.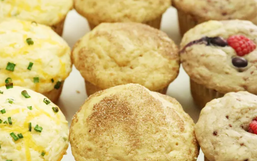 Freshly baked muffins in the house are not only a welcome delicious treat, but also practical in a busy lifestyle.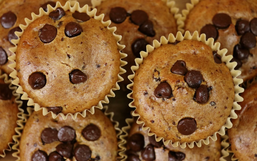 When I first made these muffins, I went in feeling like there was NO way they'd turn out.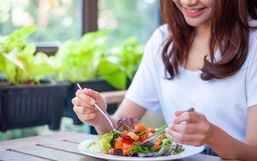 Are you tired of making the same meals over and over again? Perhaps you're feeling uninspired in the kitchen.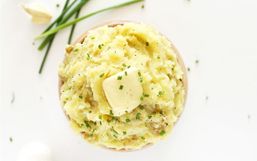 For those who follow a vegan diet understand the struggle of attending a holiday dinner with non-vegans.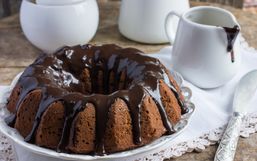 On New Year's Eve, revelers around the globe celebrate new beginnings with dinners and parties with the ones they...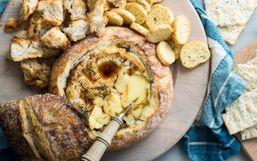 Are you planning a New Year's Eve Party - or at least planning to attend one?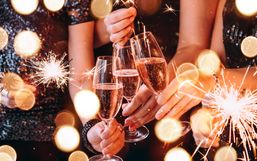 There is no better way to celebrate the end of a year and the fresh new start of a new one than to go all out at a New Year's Eve...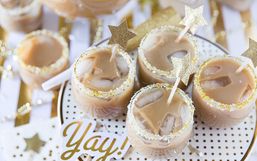 New Year's Eve is an exciting celebration that closes one year and embraces a new one.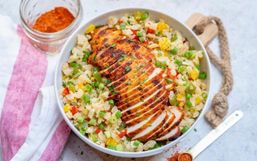 New Year's Eve is an opportunity to reflect on the previous year. For many, ringing in the new year is a chance to start fresh and...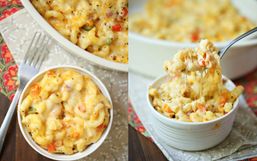 Weight Watchers has reinvented itself over the years and because of that, it is becoming more popular now than ever.