Ube (pronounced ooh-beh), also known as purple yam, has been causing quite a stir lately in the social media food world, and that's because its bright purple color makes anything it touches look like it came straight from some sort of culinary fairy tale. This root vegetable has been used in the colorful cuisine from Asian nations such as the Philippines for decades, but now we're finding our own ways to put Ube to work and color our own kitchens all shades of violet. Here are 10 ways you can go crazy with these beautiful and tasty ube treats today:
1. Ube Ice Cream
You wouldn't have much trouble finding this brightly colored ice cream on the streets of Manila, but if you can't make it all the way to the Philippines, making ube ice cream at home is actually pretty simple, especially if you happen to have an ice cream machine at home.
https://eatandtreats.blogspot.ca/2014/09/10-things-to-do-in-manila-phillipines.html Photo by: Eats & Treats
2. Ube Pancakes
Move over red velvet, there's a new pancake in town and its color is au natural! The addition of purple yam means that these scrumptious pancakes not only look amazing, but also contain extra vitamins and nutrients, perfect to help kick-start your day!
https://www.pinterest.com/pin/299982025162380070/ Photo by: Pinterest
3. Ube Jam
Ube jam is a staple pantry item if you're living in the Philippines, but you can make this sweet, rich purple jam in your own kitchen with only a few ingredients (and a lot of stirring!) Once you're done, spread it on bread, rolls or use it to make other Ube treats like this next recipe…
http://burntlumpiablog.com/2014/12/rum-ube-jam-halayang-ube.html Photo by: Burnt Lumpia
4. Ube Turnovers
This recipe takes a classic American pastry and adds a fun southeast Asian twist by using ube for a bright purple filling that makes these turnovers look sooo inviting! You can also take a time-saving shortcut and use that ube jam to fill these pastries so you'll have tempting turnovers in no time at all.
http://www.sweethaute.net/2015/05/purple-sweet-potato-turnovers-recipe.html/purple-sweet-potato-turnovers-sweet-haute-recipe Photo by: Sweet Haute
5. Ube Cake Pops
The cake pop craze is far from over, so why not check two trends off your list with one recipe? These cute cake pops are made from ube chiffon cake which will give your cake pops that irresistible pop of purple, perfect for birthdays, showers, or anytime you just want a cake pop.
https://twitter.com/allcakedupdc/status/516690256222232576 Photo by: All Caked Up/Twitter
6. Ube Rolls
Yams are a pretty popular food for the Thanksgiving holiday, but imagine your family sitting down to a Thanksgiving meal with a big basket of bright purple ube rolls on the table?! You'll be the new star of thanksgiving for sure, especially in the eyes of all the kids who won't be able to keep their hands off these little rolls.
https://abusymom.wordpress.com/2013/08/06/purple-sweet-potato-bun/ Photo by: A Busy Mom
7. Ube Cupcakes
You didn't think we'd get through this article without mentioning cupcakes did you? These ube cupcakes look good enough to eat already, but if you want to go full Filipino, try topping them with young coconut strips (macapuno) or pieces of canned jackfruit (langka) Yumm!
http://bakehappy.net/2014/01/ube-macapuno-cupcakes.html#.WAEjyugrKUm Photo by: Bake Happy
8. Ube Doughnuts
These doughnuts don't just dress the part, break one open and they're ube-packed, through and through! How could you possibly resist that glossy purple paint job? Or the better question is, how could you possibly resist a doughnut?! (I know I can't!)
https://www.instagram.com/p/_-AURiGvZr/?taken-by=indulgenteats Photo by: Indulgenteats/Manila Social Club
9. Ube Mochi Bread
Looking for another way to use that jar of ube jam you've made? Look no further than this super cool loaf of twisted ube mochi bread! This is another recipe where you can take a time-saving shortcut by using refrigerated crescent dough, or go completely homemade by making your own buttery brioche.
http://www.butterandtype.com/blog/twisted-ube-mochi-bread Photo by: Butter & Type
10. Ube Cake Roll
Cupcakes and cake pops aren't the only cake creations you can whip up using the purple yam known as ube. This ube cake roll will make for a show-stopping centerpiece that will have all the guests swooning at your next party.
http://pinoyinoz.blogspot.ca/2014/12/ube-cake-roll.html Photo by: Corinne Q. Pike
When it comes to preparing for a big date or event, we have so much to think about.
Canada Day is coming up and we can't wait to celebrate! But, what makes Canada so special anyway?
Charcuterie boards may not be new but they have become one of the hottest food trends as of late and for good reason!
Mmm... nothing quite beats tender chicken wings smothered in your favorite sauces.
It's finally Autumn and we are able to sip out Pumpkin Spice lattes, cozy up by the fire and eat that warm comfort food with loved...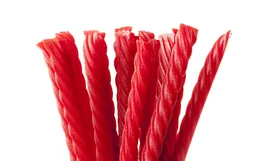 By now I think it is fair to say almost everyone knows what it means to be gluten-free.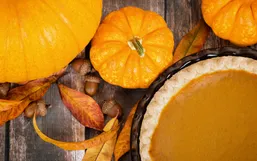 When I think about pumpkins I often find myself reminiscing or wishing it was the season of Fall.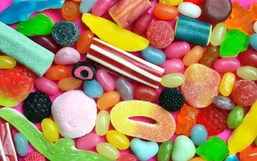 Our bodies can do strange things, especially when it comes to cravings.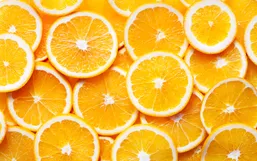 Surely you've heard the word antioxidant thrown around time and time again.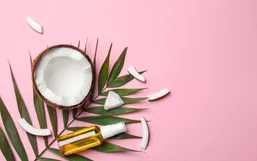 Coconut oil is an incredible natural oil to be keeping in your kitchen.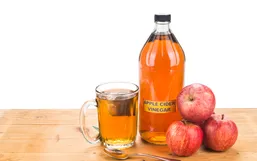 When it comes to the natural health community, apple cider is most likely the most popular type of vinegar and for good reason!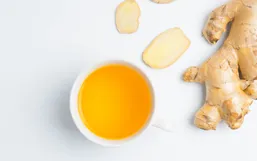 Ginger has been used for thousands of years to treat minor illnesses.