Ordering fast food is a great option for when you want to dine in or takeout with friends, for busy weeknights, and for when you're truly just too exhausted to cook. However, nothing beats the satisfaction of knowing exactly what goes into your meal by preparing it yourself. We were determined to find a way that combines the convenience of takeout with good ole' home cooking. Our favorite kitchen gadget – the Instant Pot -makes that possible!
We've created a takeout favorite – Kung Pao Chicken – that is cooked effortlessly in the Instant Pot and in the comfort of your own home. And when we say effortlessly, we mean it! This delicious dinner comes together in just 30 minutes and with only one pot. This means easy prep, a quick cleanup, and a satisfied belly. It doesn't get any better than that!
Want New Instant Pot Recipes and Content Delivered Straight To Your Inbox? Sign up for our Instant Pot Email Newsletter!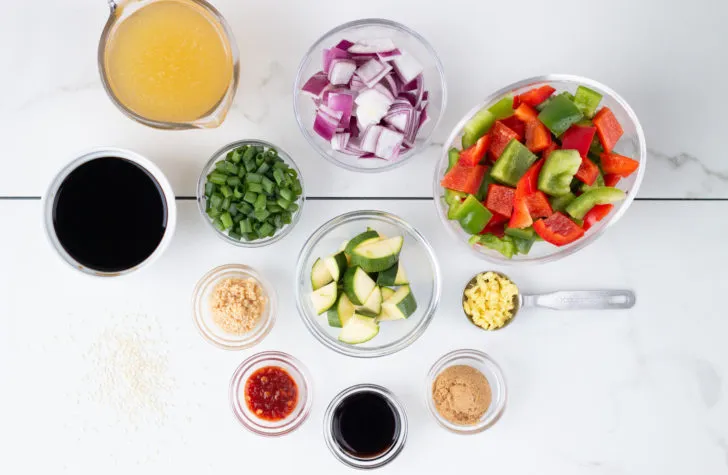 What I love most about this Asian dish is the flavor. It's the perfect combination of sweet, salty and spicy! All of these lovely flavors come from brown sugar, soy sauce, hot chili paste and a few other enticing and flavorful ingredients. Additionally, I love that this meal is full of color! The more vibrant the meal, the better (in my opinion). A colorful meal often means lots of vegetables which makes this a wholesome meal you can feel good about feeding to your family. The chicken provides an excellent source of protein while the bell peppers and zucchini offer loads of other nutrients. Even those picky eaters won't be able to say no to tender chicken and mouthwatering sauce. For more delicious Instant Pot chicken recipes read HERE.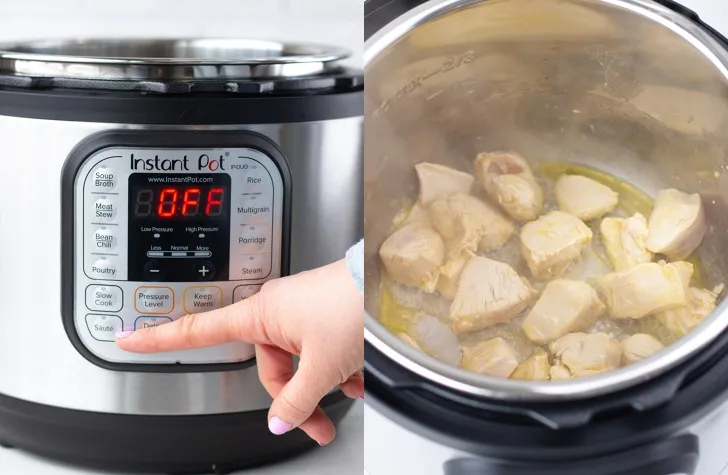 Along with the lovely flavor, and the beautiful color, we were impressed with how quick the Instant Pot was able to cook this meal. You'll need to chop a few veggies and use the Saute function to brown the chicken, but all in all, it comes together pretty effortlessly.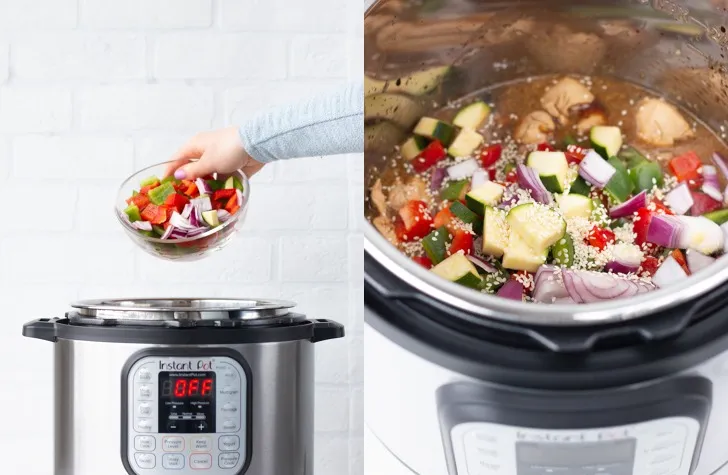 Traditional Kung Pao Chicken has a sauce that is sticky and silky texture and mastering this is key to achieving a true copycat version! When the cooking time is complete and the pressure has been released, if you open the lid and discover a soupy looking meal – don't worry! All you have to do is create a slurry using the liquid from your pot and cornstarch (or flour). Adding that slurry (with some help from the Saute function!) will thicken the sauce to that sticky texture you know and love.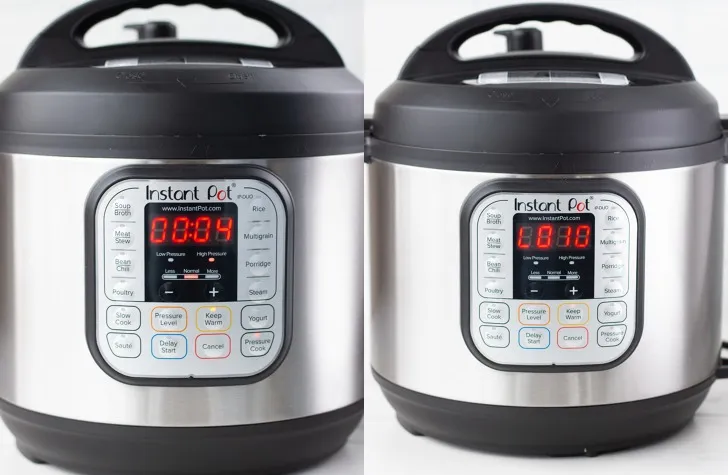 Kung Pao Chicken packs a ton of flavor and is delicious on its own, but it's best served over rice. While the dish is cooking in the Instant Pot you can cook rice on the stove top or in the microwave, or if you're lucky enough to own two Instant Pots, you can prepare white rice in the IP using our quick and easy hack HERE.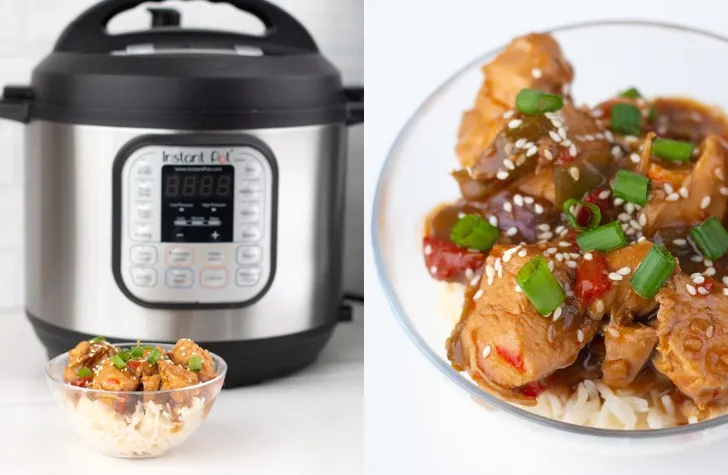 This recipe was a serious hit in our office and it'll surely become a new family favorite in your home for Friday night family dinners! It won't take long for whoever you share this meal with to beg for the recipe, so you'd best keep this tab open a little while longer.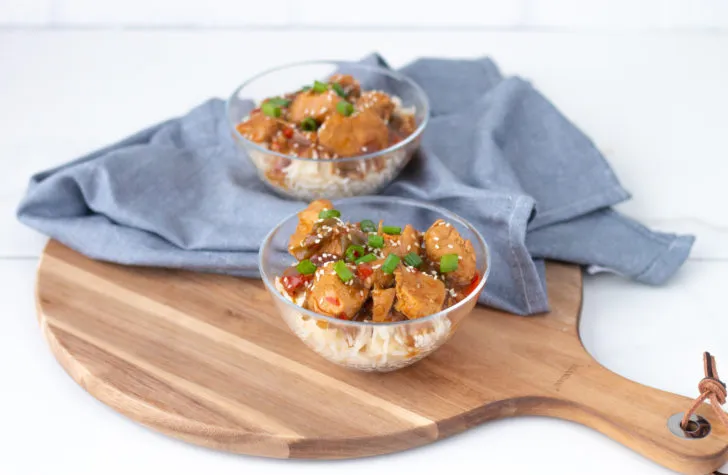 Ingredients
2 tbsp olive oil
½ cup broth
2 cups boneless skinless chicken breasts, cubed
½ red onion, diced
½ cup zucchini, diced
2 large bell peppers (red & green), diced
½ cup soy sauce
½ - 1 tsp hot chili paste
1 tbsp balsamic vinegar
2 tbsp brown sugar
1 tbsp garlic, minced
½ tbsp ginger, minced
2 tbsp flour OR cornstarch
½ cup unsalted roasted peanuts (optional)
Cooked white rice, for serving
Sliced green onions, for garnish
1 tbsp white sesame seeds, plus more for garnish
Method
Whisk together soy sauce, chili paste, balsamic vinegar, brown sugar, garlic, 1 tbsp of flour/cornstarch and ginger. Set aside.
Turn Instant Pot to Saute mode. Add 2 tbsp olive oil to the pot, followed by the chicken. Saute until browned, approximately 3 minutes. Turn Saute mode off.
Pour broth and sauce over chicken and stir to coat.
Add in peppers, onions, zucchini and 1 tbsp sesame seeds. Put the lid on and turn the pressure valve to sealing. Cook for 4 minutes on Manual/Pressure Cook HIGH.
Once cooked, allow for a 10 minutes natural release. Quick release any remaining pressure after.
Remove the lid. If the sauce is soupy, take out half a cup of liquid and mix with 1 tbsp of flour or cornstarch to create a slurry. Turn the Instant Pot to saute mode, add the slurry to the pot and continuously stir until the sauce has thickened. You can repeat this step once more if it still hasn't reached your desired thickness.
Turn the Saute mode off. Garnish with additional sesame seeds, green onions and roasted peanuts (optional) on a bed of cooked white rice. Enjoy hot!
Notes:
It took our 6 Quart Instant Pot Duo 12 minutes to come to pressure but this will vary depending on the model and size of your Instant Pot.
The chili paste adds heat to this recipe. If you prefer it less spicy, add only 1/2 tsp of hot chili paste. If you prefer it spicier, add a full tsp or more!
For a low carb option, serve this dish with cauliflower rice instead of white rice.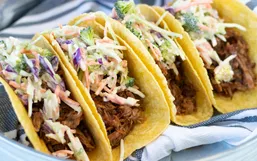 Taco Tuesday is one of my favorite nights of the week! It turns dinner time into a fiesta and it's something exciting for...
If you're like me, odds are you've jumped onto the Instant Pot bandwagon!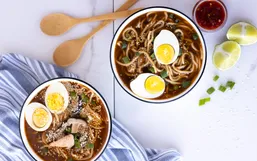 Ramen is a delicious lunch or dinner in all seasons, but I've especially been craving it with the cold, wet weather we've been...
The Instant Pot has many amazing capabilities. For example, it can cook a meal without heating up the kitchen (perfect for...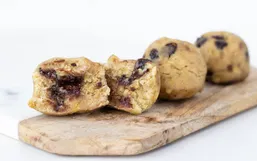 Is there anything better than biting into a warm gooey piece of banana bread? I don't think so.
Often, the main entree steals the spotlight but the sides are what really complete a meal.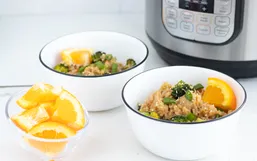 Get ready friends, it's time to enjoy some delicious takeout made at home!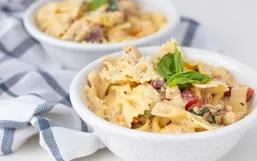 You've spoken and we heard you! Quick and easy Instant Pot weeknight meals that can feed the whole family are top of mind.
Let Mom put her feet up this Mother's Day while you prepare her some delicious food.
We've been told time and time again that breakfast is one of the most important meals of the day.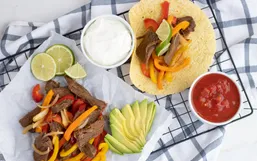 Mexican food is my absolute favorite type of cuisine. It's flavorful, quick to make, and a crowd-pleaser at my house!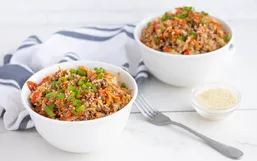 Egg rolls are delicious, let's be honest. But they're crazy unhealthy because they're usually deep fried in those little wrappers!