There's nothing that screams "tasty appetizer" quite like buffalo chicken sliders. They're easy to serve up to a large crowd without a whole lot of effort and are almost guaranteed to be enjoyed by all, no matter a person's tastes or aversions. To make this recipe come together even more quickly, we've created it in an Instant Pot so that the chicken is tender and shreds beautifully!
Want New Instant Pot Recipes and Content Delivered Straight To Your Inbox? Sign up for our Instant Pot Email Newsletter!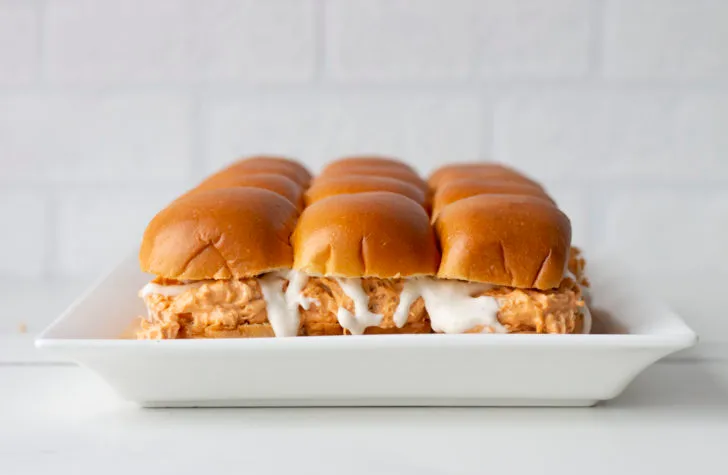 These sliders are perfect for a party or potluck, whether it be Superbowl Sunday, New Year's Eve, or just a Friday night hang. All you need is your Instant Pot, about 30 minutes, and 8 simple ingredients (you probably have at least half of them at home already) to whip these up. Everyone will think you've been hard at work in the kitchen all day when you really will have only spent a few minutes on the dish, drinking a beer in between the four easy steps.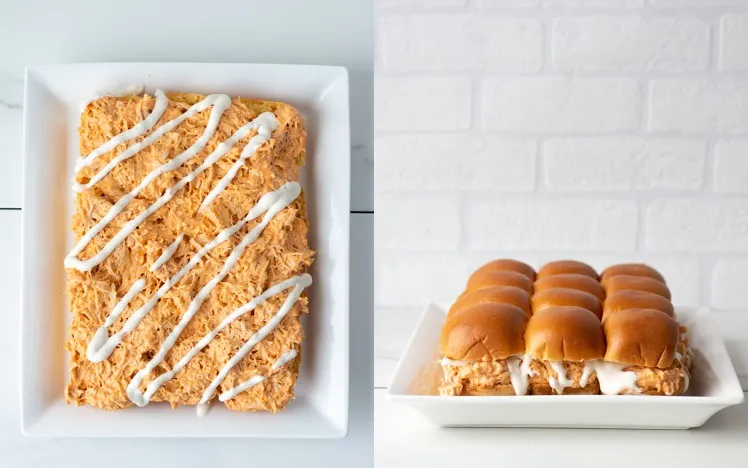 You can use fresh or frozen chicken to make these sliders. Either way, you'll want to allow 10 minutes for a natural release before you discard the liquid and shred the chicken breasts. This keeps the chicken tender and moist (yes, I too squirm at that word) so that your guests don't end up eating rubbery meat! Check out our hack to learn how to cook chicken from frozen here.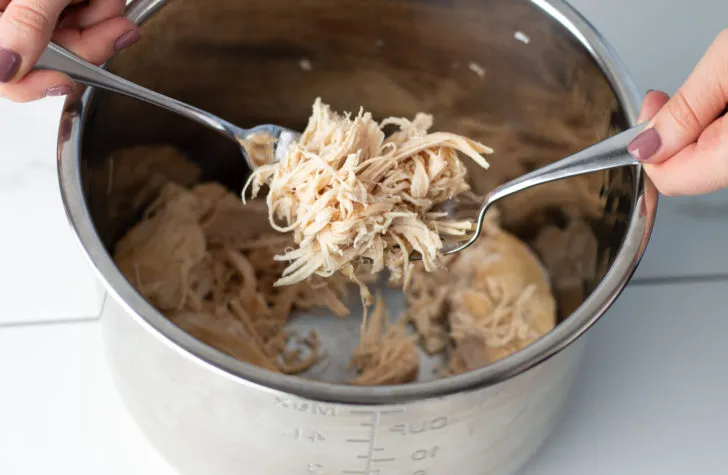 While the chicken is cooking, whip up the delicious homemade buffalo sauce. It's creamier than a store-bought sauce and is packed with flavor despite only having four ingredients!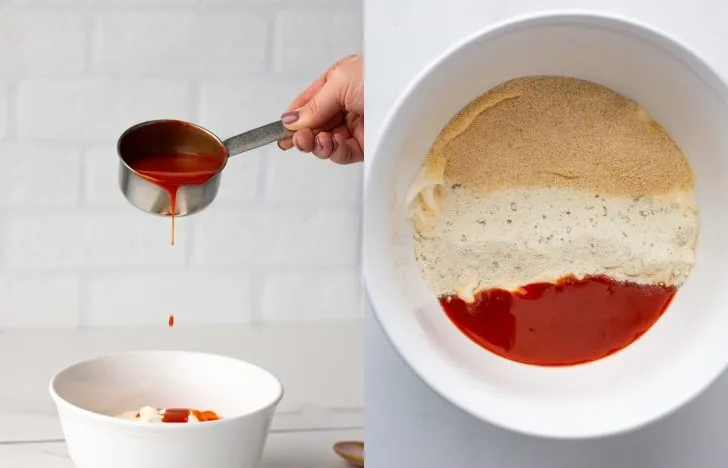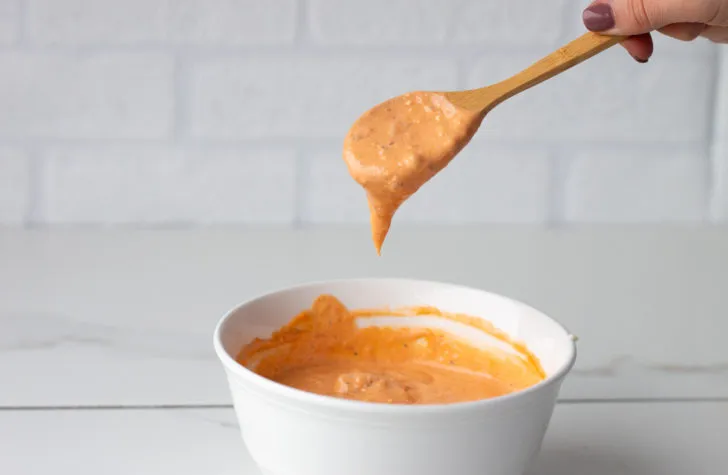 Ingredients
4 chicken breasts, fresh or frozen
1 cup chicken broth or water
1 package dry ranch dressing mix (28g)
1 cup mayonnaise
1 tbsp garlic powder
1/2 cup buffalo hot sauce (we used Frank's)
Ranch dressing
12 slider buns
Mini dill pickles, for garnish
Equipment
Instant Pot
Extra long toothpicks
Method
Place broth or water and chicken in the Instant Pot. Secure lid and close pressure valve.
If the chicken is fresh, cook on Manual HIGH for 6 minutes. If the chicken is frozen, cook on Manual HIGH for 15 minutes.
While the chicken is cooking, combine mayonnaise, garlic powder, dry ranch mix, and buffalo hot sauce. Mix well, using a whisk if lumps remain. Set aside.
Once the chicken is done, let the Instant Pot natural release for 10 minutes before quick releasing the remaining pressure.
Drain liquid and shred chicken.
Pour sauce into Instant Pot on top of chicken and mix well.
Cut tops off of buns and fill with the shredded chicken. Drizzle with ranch dressing and place the top back on. Garnish with a dill pickle and stick a large toothpick through for a picture-perfect slider!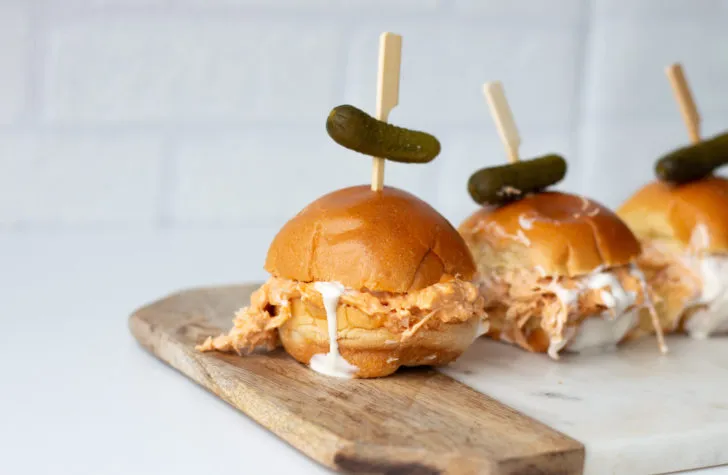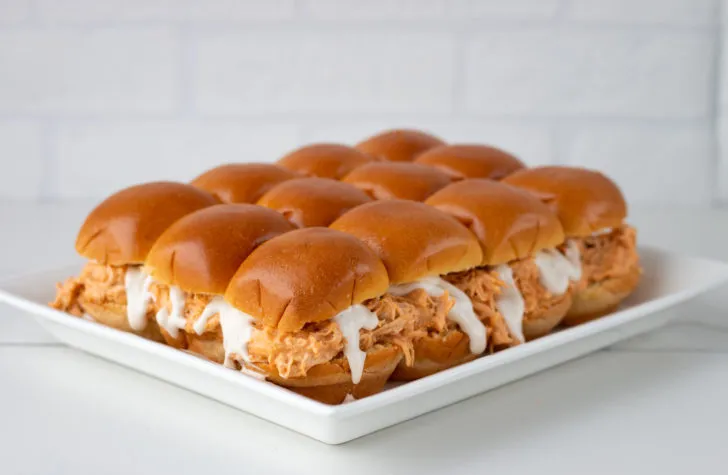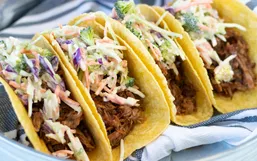 Taco Tuesday is one of my favorite nights of the week! It turns dinner time into a fiesta and it's something exciting for...
If you're like me, odds are you've jumped onto the Instant Pot bandwagon!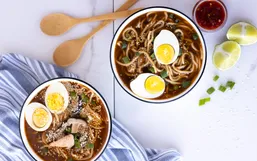 Ramen is a delicious lunch or dinner in all seasons, but I've especially been craving it with the cold, wet weather we've been...
The Instant Pot has many amazing capabilities. For example, it can cook a meal without heating up the kitchen (perfect for...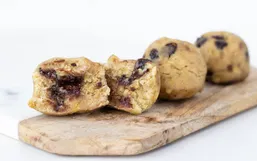 Is there anything better than biting into a warm gooey piece of banana bread? I don't think so.
Often, the main entree steals the spotlight but the sides are what really complete a meal.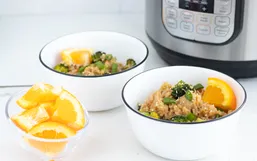 Get ready friends, it's time to enjoy some delicious takeout made at home!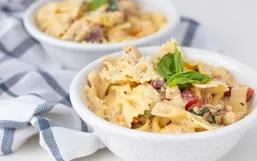 You've spoken and we heard you! Quick and easy Instant Pot weeknight meals that can feed the whole family are top of mind.
Let Mom put her feet up this Mother's Day while you prepare her some delicious food.
We've been told time and time again that breakfast is one of the most important meals of the day.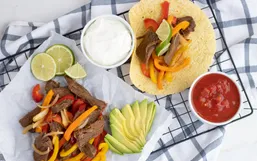 Mexican food is my absolute favorite type of cuisine. It's flavorful, quick to make, and a crowd-pleaser at my house!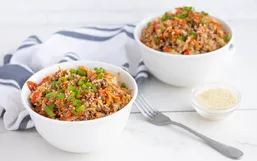 Egg rolls are delicious, let's be honest. But they're crazy unhealthy because they're usually deep fried in those little wrappers!