They like pig butts and they cannot lie! Now you need to get shopping for your bacon enthusiast and try and be a little more creative than a wrapped pack of bacon from the grocery store. Bacon has won over the hearts of many through the years as a breakfast side, then slowly moving into lunch sandwiches, then wrapped around a turkey for Thanksgiving dinner, then even dipped in chocolate for dessert. We can't get enough of it! So we got you covered, and found 21 hot sizzling gift ideas for the bacon lover so you can get a great gift in the same amount of time it takes bacon to fry. Merry Crispmas!
1. Bacon License Plate Holder
Tell the whole world how much you love bacon.
?Buy It: http://amzn.to/2vKnwbl
2. Bacon Pool Floatie
Fat floats. So it's only logical that you have a bacon floatie!
?Buy It: http://amzn.to/2vKbPBm
3. Everybody Loves Bacon Games
Maybe you can even eat some bacon while you play this game!
?Buy It: http://amzn.to/2w8H8Ha
4. Bacon Bandages
Bacon can sooth your pain.
?Buy It: http://amzn.to/2vPGiMM
5. Bacon Wallet
Bring home the bacon with this fabulously greasy wallet!
?Buy It: http://amzn.to/2uP4stK
6. Exercise To Bacon T-Shirt
Bacon > Exercise.
?Buy It: http://amzn.to/2fRBcf3
7. Bacon Scarf
Don't let them go cold and baconless this winter.
?Buy It: http://amzn.to/2fRf3O7
8. Kids Bacon Costume
Make halloween just another day to celebrate your favorite food!
?Buy It:  http://amzn.to/2vP3LxT
9. Bacon Toilet Paper
Because who wouldn't want Bacon toilet paper?
?Buy It:  http://amzn.to/2vQ73kv
10. Bacon Print
When you love something enough, it's written on the walls.
?Buy It: http://amzn.to/2vKtbya
11. Microwave Bacon Cooker
No stove? No problem.
?Buy It:  http://amzn.to/2v8TudX
12. Cutting Mats
Cut meat on top of meat. How about that?
?Buy It:  http://amzn.to/2icDPcl
13. Bacon Pillow
Fall asleep dreaming of your one true love.
?Buy It: http://amzn.to/2v8NDFh
14. Homemade Bacon Peanut Popcorn
You don't have to just shop for bacon gifts, you can DIY one too! Made with love, and bacon – which is basically the same thing.
15. Bacon Christmas Tree Ornament
Deck the halls with boughs of bacon, falalalala-la-lala-la-la!
?Buy It: http://amzn.to/2whsEoV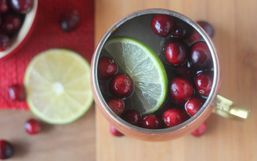 Looking for a fun and festive cocktail to serve your guests this holiday season?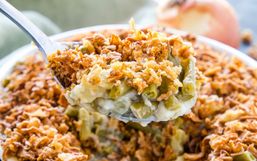 The holidays are my favorite time of year. Mostly because of the twinkly lights, the sparkly ornaments on a dazzling tree and of...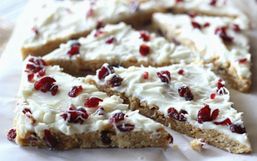 Call me eager but as soon as Halloween is over I'm ready for Christmas!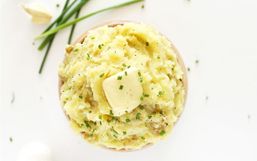 For those who follow a vegan diet understand the struggle of attending a holiday dinner with non-vegans.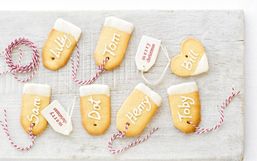 When the holidays roll around the first order of business is setting up the Christmas tree and decorations.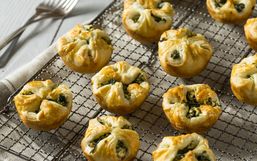 The holidays are the busiest time of year! There are countless Christmas parties, dinners, family gatherings, and potlucks.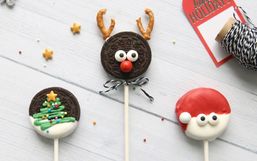 Snacks are crucial for everyone. They keep us full in between meals and quench our cravings.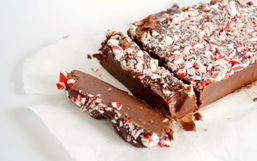 My favorite thing about the holidays is time spent with family, however, my second favorite thing has to be the delicious food!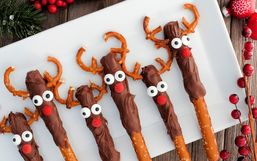 With Christmas coming, your children may be invited to bring food for their class Holiday party.
The holiday season seems to creep up on us each year.  After all, we're busy gift shopping, grocery shopping and preparing menus...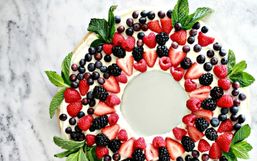 Dessert is and has always been the highlight of any holiday dinner, and this year is no exception.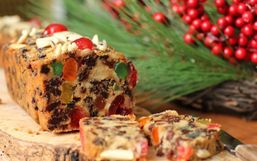 Rise and shine like a holiday star this Christmas morning when you get a whiff of these delicious and traditional holiday sweet...