As the warm weather approaches, the strawberries grow and ripen. This summer, push your creative boundaries with these amazing strawberry recipes that will change the way you view strawberries. They will go from being an snack to munch on, to a vital ingredient in all of your summer cooking and baking. Soak in the sunshine and fill up on these delicious recipes that are sure to put a smile on your face, as well as on your guests.
1. No Bake Strawberry Tart
Looking for a last minute dessert to whip up before your guests arrive? This tart is filled with all the chocolatey and strawberry goodness that you can imagine and does not require any actual baking. It's the best last minute recipe!
2. Strawberry Salad with Poppyseed Dressing
A protein packed salad with a sweet twist. This salad is great to bring to work for lunch or to serve on the side of a BBQ'd chicken, steak or salmon.
3. Spring Cleansing Strawberry Detox Water
Sometimes the simplest way to use strawberries is the most effective. Try out this delicious strawberry infused water that is sure to quench your thirst and cleanse your body of any toxins.
4. Chia Seed Strawberry Jam
Strawberry jam can be packed with sugar and not a ton of nutritional benefits. Instead of making a batch of your regular jam, create a batch of this jam that is packed with nutrients, thanks to our favorite friend – chia seeds!
5. Strawberry Sweet Rolls
A special treat on a Saturday morning is always welcome. Check out these pretty little rolls, smothered in rich and creamy icing. It's the perfect summer comfort food that add an unexpected twist on the classic cinnamon roll recipe.
6. Grilled Salmon with Strawberry Jalepeno Salsa
I can't wait to give this recipe a try! Salmon is an awesome summer meal, especially when it's topped with in-season produce. Add a colorful salad as a perfect side dish to an amazing main dish.
7.  5 Ingredient Strawberry Salsa
Strawberries can even make their way into Mexican food! Scoop up this sweet salsa with your favorite nacho chip as a great appetizer at a BBQ.
8. French Strawberry Cake
Isn't it so classy looking? This cake is perfect for a sweet little birthday party or maybe to accompany a cup of tea. Serve with some thick creme or whipped cream with some fresh strawberries to add to the sweet treat.
9. Strawberry Balsamic Bruschetta
This recipe makes my mouth water! I put balsamic reduction and vinegar on everything, and I could eat strawberries for days. So, this is basically my new favorite thing. Serve as a yummy snack for a girls wine night!
10. Strawberry Cucumber Salad with Honey Balsamic Dressing
Tired of the typical salad that features so much lettuce? When you eat this salad, it won't even feel like you're eating the same old salad! Only eat the good stuff in this salad, which is everything.
11. Strawberry Quinoa Salad
A quinoa salad is a great option for a full meal because it is packed with protein and unprocessed carbs. If you really want to make it a meal, add some chicken or salmon.
12. Raw Strawberry Milkshake Fudge
It's healthy fudge. Let that sink in for a second. Yes, it exists. Okay stop doing the happy dance and let's focus on the article at hand. Sweetened with Maple Syrup, you can say goodbye to refined sugar and hello to a new way of desserting.
13. Chocolate Dipped Strawberry Cupcakes
If you're up for a more elaborate and impressive dessert that does have a guilt factor but is perfect for a cheat day, this is your recipe! Get a little crazy and make everything from scratch, including the icing and hand dipped strawberries. They will not disappoint!
14. Strawberry Shortcake Kabobs
"Strawberry Shortcake! Blueberry Pie!" Did you ever sing that on the playground when you were little? Well, now instead of thinking about boys when you hear that, you can start craving these sweet little kabobs that add a perfect sweet finish to a BBQ supper.
15. Strawberry Basil Lemonade
I was so excited when I saw that this recipe wasn't packed with sugar. Make a slightly sweet lemonade with a kick of basil. It looks super beautiful and is oh so refreshing.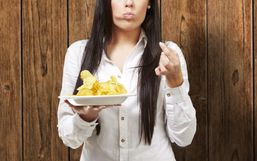 Joking and talking about being gassy can be hilarious, but when it happens to you especially if it's a frequent occurrence, it...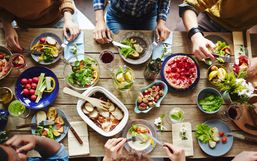 Do you remember the Canada's Food Guide rainbow that you would learn about in health class as a student? Who could forget it?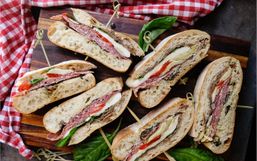 Summer is one of the most sought-after seasons of the year. If you experience cold winter months then you surely appreciate those...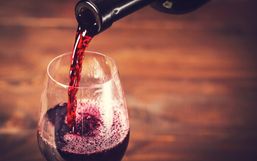 We've all heard it before "be sure to get a good night sleep". But do you know how important that statement really is?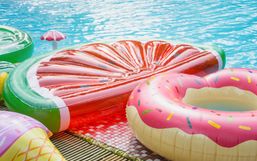 As soon as the warm weather hits it's time to hit the pools and the beaches!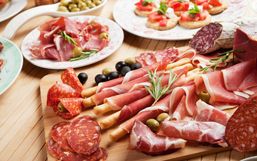 Stay clear of the sun, don't smoke, get adequate sleep, and limit your stress is all you need to prevent accelerated aging, right?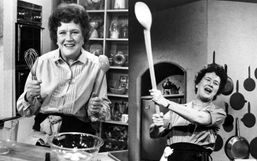 Julia Child is one of the most iconic chefs in the world, and for good reason.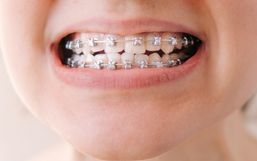 Preparing for braces can be both exciting and intimidating. It's exciting because you know the end result will be well worth the...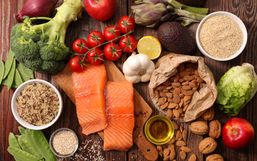 Being comfortable in your body is essential to living a happy life.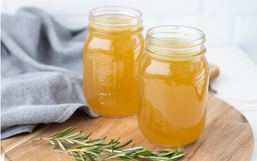 So, you're sick in bed and your stomach is grumbling and you don't know what to eat that won't make you throw up.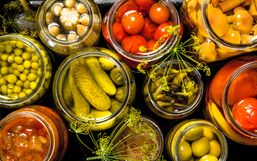 Keeping your pantry stocked with essential items is always a good idea because with the right ingredients you can whip a delicious...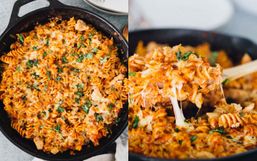 Stocking your pantry with nonperishable items is a great way to ensure you have ingredients readily available.