Where do you go when it's cheat day, other than McDonald's or In-N-Out? Where is the best place you can find the most variety of cheat day foods with the most fantastic twists to an everyday favorite food? FOOD TRUCKS. The problem is, what if you want a night at home, you're craving this delicious food but you really don't want to go out and get it? We've compiled a list a amazing street food that you can now make at home. Not only will this food taste fresh, but it will be personalized just for you. Don't hesitate to make this street food your own, with new toppings and ingredients. Who knows, you may create the next incredible street food!
1. French Beignets
Take your afternoon coffee break to the next level when you bake these delicious treats. They are incredibly fluffy and sweet and can be made at home with friends and family. It pairs well with icing sugar or strawberry jam.
2. Dominican Chimichurri Burger
Can you handle a massive burger like this? Take your burger game to the next level with this mouth watering street food-inspired burger. The creamy sauce and all the fixin's with have you craving it all day until supper.
3. Black Ice Cream
Sounds a little weird right? Well, Instagram has been blowing up with this new shade of ice cream that has all of us black-and-white-no-color lovers falling head over heels for this chic new frosty treat. This recipe is actually vegan and will suit a wide variety of diets and appetites.
4. Mexican Street Corn Nachos
Nachos are pretty predictable, a little cheese, some peppers, onions and olives. But not these nachos! They bring together all the things you love about Mexican street food and throw it on top of crispy nacho chips. An easy and impressive snack for friends, especially when watching a sports game.
5.  Spicy Indonesian Street Cart Noodles
This dish will put a little spice in your step and fill your stomach with crave worthy Indonesian noodles. Make a big batch for friends and family or you can easily turn it into a one person dish on your night off.
6. Grilled Fish Tacos With Lime Cabbage Slaw
Tacos, tacos and more tacos. Fish Tacos happen to be my absolute favorites and I will jump on any opportunity to eat them! What makes them so good is the fresh fish mixed with that tangy Lime Cabbage Slaw. Don't forget your favorite taco sauces to finish.
7. Easy Chicken Gyros and Tzatiki Sauce
Greek food always wins over even the pickiest eater. It's easy on your health and is packed with fresh produce and home made yoghurt-based sauce. This can become a weekly favorite in your home and is easy to save leftovers for lunch.
8. Cheese Stuffed Onion Rings
Just when you thought Onion Rings couldn't get any better – they did. Filled to the brim with melted cheese and soft onion, these onion rings will be a crowd favorite in no time. Instead of your friends heading to a fast food restaurant, they'll be knocking on your door.
9. Loaded Mediterranean Street Cart Fries
I want to eat these right now! A healthier twist on a poutine, and a gourmet twist on fries. These sweet potato fries are topped with grilled pita, chickpeas, delicious sauce and more. Make these as a late night snack or as a fun Friday night supper.
10. Rainbow Bagels
Oh yes, we found a recipe to make them at home. You no longer have to track down the closest bakery that makes these bagels, you can make them yourself! Make these for a fun addition to a birthday party, or be the talk of the office when you come in with your coffee and a neon bagel. Enjoy!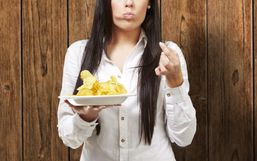 Joking and talking about being gassy can be hilarious, but when it happens to you especially if it's a frequent occurrence, it...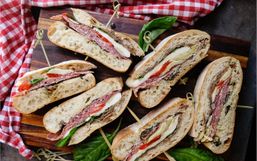 Summer is one of the most sought-after seasons of the year. If you experience cold winter months then you surely appreciate those...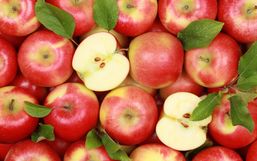 Bloating happens when the stomach becomes swollen after eating and that feeling is never a fun experience.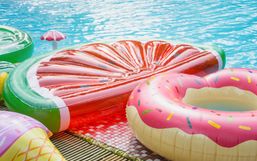 As soon as the warm weather hits it's time to hit the pools and the beaches!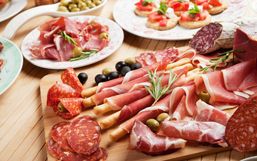 Stay clear of the sun, don't smoke, get adequate sleep, and limit your stress is all you need to prevent accelerated aging, right?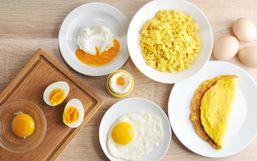 Here's the thing, we tend to put a lot of emphasis on what we shouldn't be eating but it's time the foods we really should be...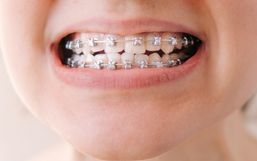 Preparing for braces can be both exciting and intimidating. It's exciting because you know the end result will be well worth the...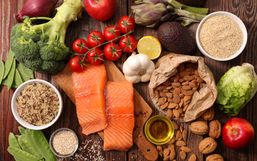 Being comfortable in your body is essential to living a happy life.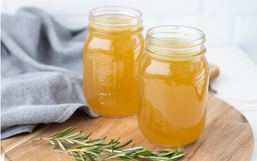 So, you're sick in bed and your stomach is grumbling and you don't know what to eat that won't make you throw up.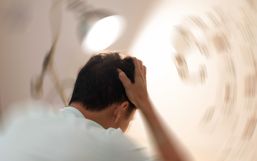 Many people are seeing great success with the keto diet and though a lot of us thought this would be a soon-to-go fad, this keto...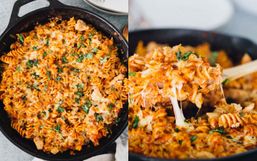 Stocking your pantry with nonperishable items is a great way to ensure you have ingredients readily available.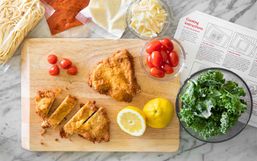 Most restaurants have temporarily closed their dine-in option but that isn't stopping them from making sure their fans get their...