It's Taco Tuesday and we have 10 amazing Salsa recipes to mix up what you're topping your taco with this week. The base for salsa doesn't always have to be tomatoes, especially if you don't like them! Serve a new, upgraded version of a Taco's favorite sauce to your friends and family and we guarantee a positive response. Sometimes, the best way to top your taco is with a sweet, fruity salsa so you have that sweet and salty combination of flavors that you always crave. There's also no hurt in serving a variety of salsas to suit every person's taste and taco style.
1. Easy Salsa Verde
This salsa is absolutely delicious, simple and is pretty spicy! Top your favorite egg omelette, Taco or Burrito with this pureed salsa that has roasted Tomatillos, Cilantro, Jalepenos, Garlic and Lime Juice. Simple and spicy!
2. Strawberry Salsa
So much yummy-ness happening here. Remember to check when strawberry season is in your region and get ready to start chopping once you've picked up a local basket of strawberries! Scoop with some chips or see how it tastes on a Taco!
3. Cantaloupe Salsa
This blogger discovered the canteloupe salsa recipe just based on what she had in her kitchen, and when combined, it created something beautiful. Top your favorite BBQ meat with this salsa, or scoop up with a multigrain tortilla chip as an easy appetizer before supper.
4. Grilled Pineapple Salsa with Avocado
Pineapple is one of my favorite fruits, and avocado is something that must be in my meal when I am ordering at a restaurant. So to combine these two beauties, I'm just so excited to whip this up this summer! The best part about salsa, is you can add or subtract whatever ingredients you love or hate to make the perfect combination of flavors.
5.  Peach Salsa
Mmmmm I love me some peaches! This sweet and easy salsa is a great treat for guests before supper with any sort of cracker or chip, but I would like to add this on top of cedar plank roasted salmon or BBQ chicken!
6. Black Bean Salsa
This black bean salsa is SO good and can be easily turned into a salad. Add some barley and greens, and you have a salad that can fill you up everyday at work for the whole week. You can also throw in some fruit to add the sweet and savoury flavors, or some feta cheese to add additional protein.
7.  Pomegranate Fruit Salsa
Now THIS is a dessert salsa. Scoop some of this delicious salsa on the home made cinnamon sugar tortilla chips as a light dessert that will hit the spot for your sweet tooth and fill your belly with fresh fruit.
8. Mango Salsa
Mango Salsa is my favorite! If I get mango salsa and guac on my taco, I'm one happy camper. Mango tastes so sweet and fresh and meshes well with the red pepper, onion and cilantro flavors.
9.  Best Dang Salsa
Just want to make a legendary traditional salsa? This recipe will be the star of the show at any party or get together. Make sure you have a food processor on hand so you can get that smooth, even flavor. You can make this recipe as mild or as hot as you'd like, and it's way better than store bought salsa!
10. Mexican Street Corn Salsa
I'm so excited to try this out! With Mexican Street Corn being so popular, this salsa will disappear quickly at a summer gathering. Serve as a dip or as a topping, but either way it's going to be delicious. It's best consumed all in one sitting, as the corn tends to dry out.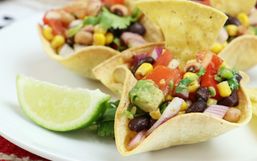 If you love salsa, this recipe is for you. If you love bean salads, this recipe is for you. If you love guacamole...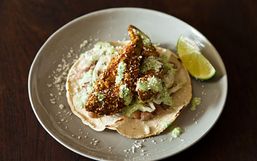 Tacos are one of my favorite foods because they're so versatile that you're never constrained to just one flavor.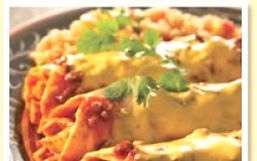 Itching for a trip to Mexico? Even if it's not in the cards right now, you can still don a sombrero and get cooking one of our...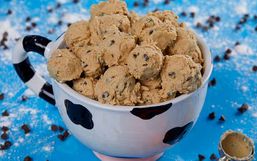 With many people spending more time at home, food brands have been sharing their coveted so you can make them at home.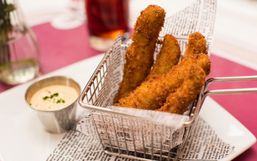 Disney has been sharing some of their most coveted recipes over the last few months.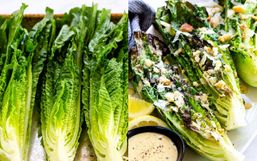 Mmm... nothing quite beats tender chicken wings smothered in your favorite sauces.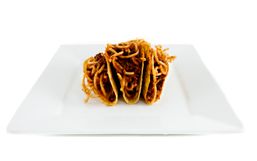 There's no time like taco time! If you like a frequent fiesta, clearly you're no stranger to the mighty taco.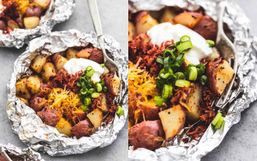 There's no better time to cook up a juicy burger than summertime!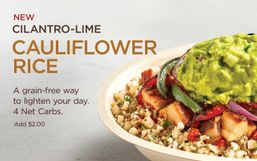 Cauliflower is one of the coolest, most versatile vegetables out there.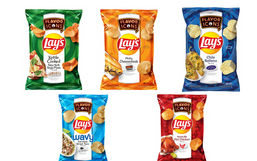 If you love savory snacks, odds are you have a bag of chips in your pantry.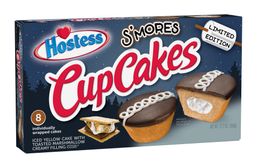 Hostess is known for their yummy treats from cupcakes to Donettes, Twinkies, and so much more.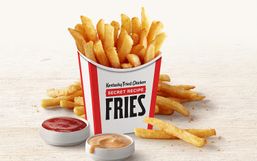 KFC's famous fried chicken is irresistibly good but that's not the only delicious menu item they offer.