From big and flavorful coconut curries to fragrant and refreshing cucumber raitas, Indian food will give your palate a break from the bland and ordinary. Get ready for your senses to be infused with exotic spices such as turmeric, cumin, mint, red and green chilies, and creamy yogurt.
These are the ten very best mix of sweet, tangy, fiery, and cool Indian food recipes that we have to offer…
1. Chettinad Fish Fry
A South Indian specialty, this flavorful fried fish dish delivers just the right amount of sweet and spicy. It's the perfect mix of both thanks to the way this moist fish is fried with fiery chilies, ginger root, lime and turmeric.
2. Nyonya Style Pumpkin and Shrimp Curry
Smooth, tangy, and a bit sweet, this dish mixes the flavors of vinegar and tamarind, ripe pumpkin, tender spinach, and creamy coconut milk. Serve your curry over potatoes or basmati rice, or just scoop it up using pita triangles or crispy naan bread.
3. Smoked Eggplant Raita
Raita is a creamy, fragrant yogurt-based dip typically served along other spicy Indian dishes or used as a Naan bread dipper, meat topping, or even a thick and creamy salad dressing. This, like most, raitas, are pretty simple to make—just mix cumin, mint, smoked eggplant, garlic, and ginger—and serve it along with a spicy curry to quell the fire.
4. Chicken Tikka Masala
Chicken Tikka Masala is a popular curry-style dish that is enjoyed throughout India. It features tender chunks of chicken marinated in spices, yogurt, tomatoes, and coriander, and baked in a tandoor-style oven (a clay oven used for baking and cooking). This particular masala calls for the meat to be marinated in a blend of spices—including green and red chilies, ginger, garlic, turmeric, curry leaves, lemon, coriander, garam masala, cumin, and cardamom. Serve it with bread or over basmati rice.
5. 1 Pot Lentil Dal
This signature and distinctive East Indian soup is a hot and bubbling bowl of dal, onion, garlic, ginger, mustard seeds, paprika, tomatoes, cilantro, and black mustard seeds. This particular recipe calls for green lentils. I make my dal a full meal by adding a spicy chickpea salad and some naan bread.
6. Kerala-Style Chicken Coconut Stew
I can already smell the aromatic coconut, cinnamon, spicy cloves, and green chilies in this deliciously-satisfying chicken stew. A popular dish in Kerala, a state located in south-east India, coconuts are the showcase of this thick and creamy chicken and potato stew because they are so plentiful here.
7. Chana Dal with Cauliflower, Cashews and Coconut Milk
If you are a fan of buddha or health bowls, try your hand at making this single bowl meal that will take your supper game to the next level.
8. Mushroom Masala
Taking a break from meat? This Mushroom Masala will fill you up and surprise your tastebuds with loads of flavor.
9. Aloo Gobi
This is not your average cauliflower side dish. Make Cauliflower your main obsession with the help of Indian spices and fresh naan.
10. Coconut Shrimp Curry
Make a big batch of this at the beginning of the week and freeze some for next month as well.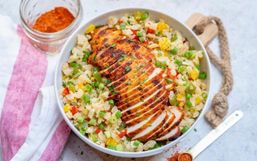 New Year's Eve is an opportunity to reflect on the previous year. For many, ringing in the new year is a chance to start fresh and...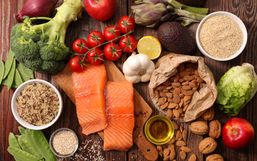 Being comfortable in your body is essential to living a happy life.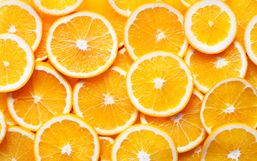 Surely you've heard the word antioxidant thrown around time and time again.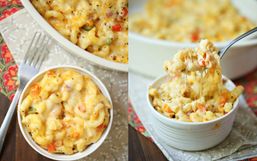 Weight Watchers has reinvented itself over the years and because of that, it is becoming more popular now than ever.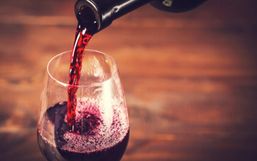 There's no better way to wind down from a busy day than to catch up on your favorite shows with snacks in hand, amirite?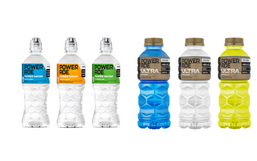 Coca Cola Company unveiled that they are launching two new zero-sugar products to their Powerade brand.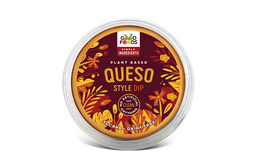 The plant-based diet trend is growing and it shows no signs of stopping!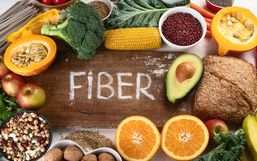 For some, healthy eating is no easy feat. The secret to being successful is to create a balanced approach that allows you to fill...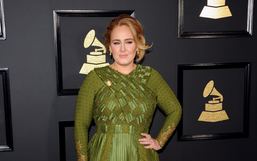 Adele, singer-songwriter and multi-Grammy winner has been making headlines for several years, mostly due to her incredible music...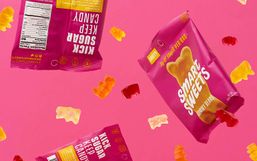 It's no secret that sugar isn't good for you, especially the refined kind we find in sweets.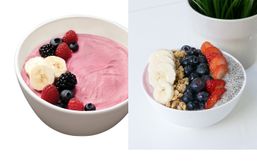 Yogurtland, the leader in self-serve frozen yogurt has no shortage of delicious options.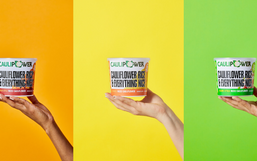 With more people searching for healthier options, companies like CAULIPOWER is committed to delivering.