After a long day at work, coming home and making an elaborate supper can be time consuming –  not to mention the large amount of dirty dishes that will have to be cleaned after! Stir Fry Meals can be an impressively creative and nourishing one-dish meal. To prevent this one dish wonder from getting boring, there are a variety of veggies, sauces and proteins you can combine to make a different recipe every time.
1. Honey Garlic Chicken 
When it could be easy to grab a box of frozen Honey Garlic Chicken Wings, opt for this healthier alternative. It is packed with veggies and still has the delicious mouth watering flavor.
2. Beef and Cabbage Stir Fry
This budget-friendly meal is sure to go down as one of your favourite meals coming in at $1.79 per serving! Next time you have company over, save your dollar bills and fill your guests plate with this crave-able meal.
3. Shrimp and Broccoli Stir Fry
Shrimp is so easy, and adds a creative twist to the average Stir Fry meal. Surprise your taste buds with this simple meal – the sauce is made from scratch!
4. Vegan Portobello Mushroom Stir Fry
This Stir Fry is not only delicious and kind to our furry friends, but it is so pretty! Check out this stylish tutorial that will lead you to a satisfying supper.
5. Crispy Black Pepper Tofu Stir Fry
Some love it, and some hate it. But we think that this recipe will revive your love for Tofu all over again.
6. Sheet Pan Asian Stir Fry
Most Stir Frys happen in some sort of pan on the stove or in a Wok. Have you ever considered cooking a Stir Fry in the oven? *Mind. Blown.*
7. Steak and Asparagus Stir Fry
This speedy 20 minute stir fry is sure to satisfy even the pickiest eater at your dinner table.
8. Sweet Potato Noodle Stir Fry
Sweet Potato Noodles are healthier twist on regular Stir Fry noodles – and may just be even more delicious.
9. Dak Galbi (Korean Spicy Chicken Stir Fry)

We like to call this the Impressive In-Law Meal. It takes a little longer to make, but when it's done – Dal Galbi will impress your guests. Try this out and get your difficult guests good side.
10. Chinese-Style Cauliflower Stir Fry Rice

Looking to improve your health? This recipe is sweet to your body and filled with some delicious produce.
We tried out cooking Cauliflower Fried Rice and loved it!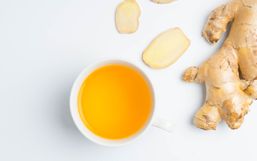 Ginger has been used for thousands of years to treat minor illnesses.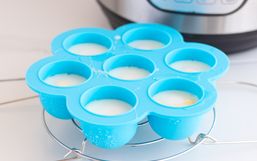 Poached eggs are a delicious addition to your breakfast and a great way to add protein without all the extra oil of a fried egg.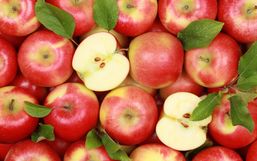 Bloating happens when the stomach becomes swollen after eating and that feeling is never a fun experience.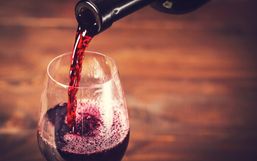 We've all heard it before "be sure to get a good night sleep". But do you know how important that statement really is?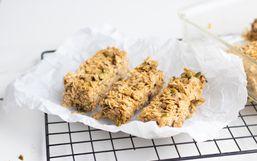 Granola bars are perfect for so many moments: breakfast time; an at-work or school-safe snack; a picnic, playground, or...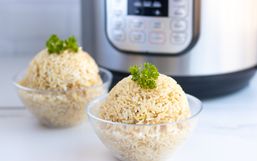 Rice is a staple in most people's homes, including mine! It's filling and the perfect complement to so many dishes, from meat...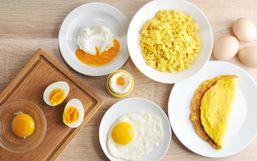 Here's the thing, we tend to put a lot of emphasis on what we shouldn't be eating but it's time the foods we really should be...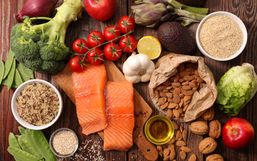 Being comfortable in your body is essential to living a happy life.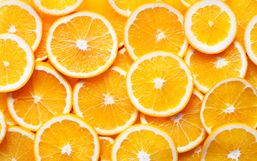 Surely you've heard the word antioxidant thrown around time and time again.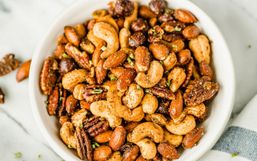 The paleolithic diet, also known as the paleo diet, the caveman diet, or the stone-age diet is a meal plan that predominately...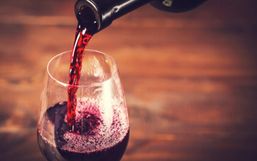 There's no better way to wind down from a busy day than to catch up on your favorite shows with snacks in hand, amirite?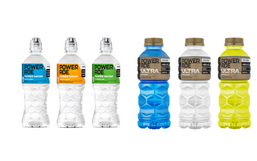 Coca Cola Company unveiled that they are launching two new zero-sugar products to their Powerade brand.