Are you tired of making the same old recipes using ground beef? Get excited about your meals again because we're going to show you exactly what else you can do with it! Ground beef is great because it is a versatile and budget-friendly ingredient.
We are sharing some insanely delicious breakfast, lunch and dinner ideas all using this simple ingredient. If you don't already have a pack beef lying around in your freezer (like the rest of us) you're going to want to step out and pick some up today!
1. Mexican Frittata
Indulge in a delicious treat fit for a Saturday brunch. Although you'll be happy to know that this recipe is so easy that it can be prepared for any occasion!
This lovely frittata comes together in just 30 minutes. It is made with delicious flavors of Mexican cuisine such as taco seasoning, and salsa.
2. Spicy Sweet Plantain and Beef Hash
Spicy sweet plantain and beef hash may be unlike any breakfast you've ever had. However, try it once and you'll crave it every weekend! This breakfast is low-FODMAP friendly, paleo, whole30 and grain free. It's full of wholesome ingredients and loaded with amazing flavor.
This one-pan meal can be ready to eat in just 15 minutes! Plantains are an amazing and versatile ingredient and that is why they would make an excellent contribution to this dish!
3. Low Carb Stuffed Poblano Peppers
Low carb stuffed poblano peppers are the perfect lunch you've been searching for! Poblano peppers are filled with a delicious ground beef mixture and are topped with shredded cheese.
Further, this lovely meal only requires about 20 minutes of cooking time. Enjoy it as a healthy dinner or meal prep your lunches for the whole week!
4. Cheesy Ground Beef Empanadas
Your family will go crazy for these delicious empanadas. A flaky pie crust surrounds savory veggies and meat to create an unforgettable meal.
To help make this recipe easy, use store-bought refrigerated pie crust. Before assembling the pies you'll need to cook the meat filling on the stovetop. The filling is made with ground beef, bell peppers, and many aromatic seasonings.
5. Healthy Burrito Bowls
Burrito bowls are one of my most favorite meals! They're so versatile that you can enjoy them for lunch, or for dinner! This recipe puts a healthy spin onto a traditional recipe so you can indulge guilt-free!
The protein consists of ground beef and black beans. This mixture is seasoned with burrito seasoning, taco sauce, garlic, and onion. While the meat sauce is cooking, prepare the brown rice too. Serve together and then add a lovely fresh salad on top made from lettuce, corn, tomatoes, avocado, and shredded cheese!
6. Cheesy Ground Beef Quesadillas
In my opinion, quesadillas are so underrated! They're quick and easy which means you can enjoy them any day of the week!
These quesadillas are filled with cheesy ground beef but the great thing about it is you can customize them to your liking. While the recipe recommends sharp cheddar and Havarti cheese, feel free to swap in your favorite type of cheese! They cook on the stove-top and come together quite quickly!
7. Instant Pot Low Carb Taco Soup
You don't have to eat tacos to enjoy those delicious flavors! Try something different like our delicious taco soup recipe! It's low-carb and can be keto-friendly by simply topping the soup with additional cheese, sour cream, and avocado slices.
This soup is loaded with flavor, ground beef, and diced peppers. Furthermore, the Instant Pot transforms this soup recipe into a quick and easy weeknight meal!
8. Ground Beef Philly Cheesesteak
This recipe adapts a classic Philly cheesesteak sandwich into a budget-friendly meal. Instead of beefsteak, you'll use ground beef!
Although you'll be using ground beef, you'll still experience the same flavors you have come to know and love. Once the filling is prepared, serve on a soft roll and top with provolone cheese!
9. Muffin Tin Cheeseburger Cups
Your kids will go crazy for this delicious dinner idea! Our unconventional muffin tin cheeseburgers are better than takeout and come together in a hurry!
Originally we created this recipe using ground turkey, however, keep in mind ground beef would work wonderfully too! Top the burgers with ketchup, cheese, and a pickle for a true cheeseburger experience! These delicious bites are great for family dinner, tailgating, and for any type of party!
10. Creamy Beef and Shells
You can never go wrong with a big bowl of delicious pasta. Throw in some ground beef and enticing seasonings to create a comforting meal.
This dish is luxuriously creamy thanks to heavy cream and shredded cheddar cheese. It's a simple dinner that will please your picky eaters but contains more than enough flavor so that you'll love it too!
11. Easy Weeknight Instant Pot Copycat Hamburger Helper
Picking up a box of Hamburger Helper from the grocery store is convenient but we promise our recipe is just as easy! Your family will appreciate the homemade love that went into making it and you'll have the satisfaction of feeding your family a wholesome meal.
Our easy copycat Hamburger Helper recipe uses mushroom soup as the base. In addition to the soup, you'll also need ground beef, egg noodles, and a few other seasonings. The Instant Pot cooks this meal quickly and mostly hands-off too!
12. Cheesy Beef Enchilada Tortellini Skillet
Tortellini is delicious on its own but throw it into a skillet like this and you'll have yourself a restaurant quality meal! There are many inviting flavors such as taco seasoning, enchilada sauce, and more!
While the tortellini cooks on the stovetop, prepare the ground meat. Once the main ingredients have cooked through, you'll combine them into a skillet, top with shredded cheese and place in the oven on broil! Once the cheese has melted you can remove it from the oven, and top with sour cream and green onions!
13. Instant Pot Low-Carb Unstuffed Cabbage Roll Soup
Cabbage rolls may be delicious but they do require quite a bit of work! Instead, why not try our unstuffed version and indulge in this comforting soup.
Traditionally, cabbage rolls are stuffed with meat and rice. We've decided to put a fun low-carb twist on this recipe and instead of rice you'll be using cauliflower rice but don't worry it has all the same flavors and textures you love!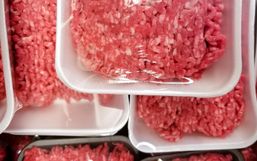 If you've purchased ground beef recently, there is a chance it has been recalled! The U.S.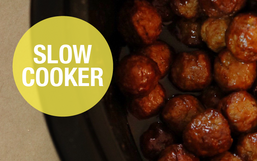 When it comes to potlucks, there's one classic dish that always seems to make the table, and that's crockpot meatballs.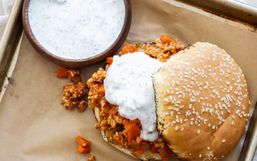 Sloppy joes are a well known North American staple. There's a reason why so many of us remember this as a meal when we were...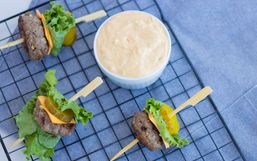 Following a new diet can be a serious struggle especially when strong cravings start to kick in.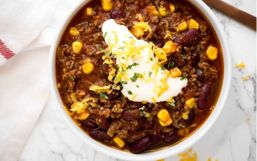 Ground beef is an inexpensive ingredient. It cooks quickly and it can be incorporated into many different recipes.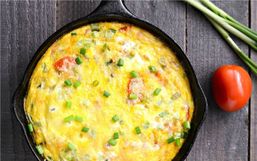 Ground beef can get boring especially if you're enjoying it the same way over and over again.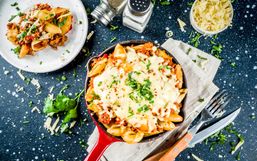 It's time to say goodbye to boring dinners and replace them with something new and exciting!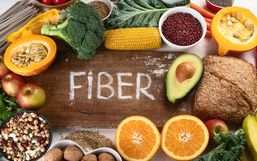 For some, healthy eating is no easy feat. The secret to being successful is to create a balanced approach that allows you to fill...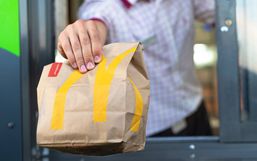 Nothing quite compares to a good ole homecooked meal but sometimes life gets busy. That's where fast-food comes in!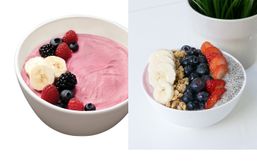 Yogurtland, the leader in self-serve frozen yogurt has no shortage of delicious options.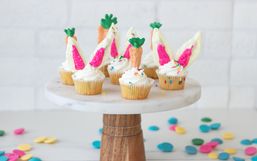 Easter is almost here and to get you into the holiday spirit we're sharing fun Easter snacks that your kids will actually want to...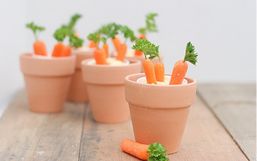 Make Easter fun for kids by whipping up cool and festive snacks.