Have you ever had to buy a bundle of mint for a recipe that only needs a few leaves? What do you do with the rest? Do you throw it out or let it go bad in your fridge? More than likely! How about spending a little too much on bath products at your local spa? It can get pricey! Did you know that ice cube trays can solve a whole host of household problems and help you save money? Check out these incredible hacks that will turn your ice cube tray into the best $3 kitchen accessory you've ever owned.
1. Herbs and Olive Oil
Toss in a cube of herbs and olive oil when cooking an amazing meal for your family. No measuring or chopping of herbs required.
2. Custom Chocolates
What's better than a tray of ice cubes? A tray of chocolate.
3. Coconut Oil Bath Melts
Treat yourself to an all natural bath product made at home.
4. Homemade Dish Tablets
Leave your dishes sparkling for days with this simple ice cube tray trick.
5. Honey Peach Fro-Yo Bites
Hungry and in a rush? These cubes of protein will cool your down on a hot day and give you lasting energy.
6. Soap Cubes
These soap cubes are a beautiful accessory in the bathroom. You can make them even more interesting by purchasing an ice cube tray shaped like a diamond.
7. Frozen Avocados
I hate when avocados go bad! Freeze them in advance to add to your morning smoothie.
8.    Cheesecake Bites
Instead of reaching for that last slice of cheesecake, opt for a healthier, cooler option!
9. Beauty Boosting Flavored Ice Cubes
These ice cubes are packed with nutrients that cleanse your body and fill you up with so many good nutrients!
10. Chocolate Covered Strawberries
A sweet treat can be made even healthier using dark chocolate. Yum!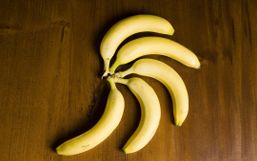 If you're like most working families, there isn't opportunity to go grocery shopping several times in the week to keep...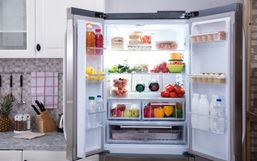 Refrigerators may be one of the most important appliances in our homes. After all, the fridge is the lifeline for our food.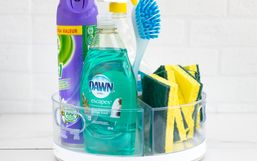 It's time to put your lazy susan to work! We've got a super handy, easy hack for you to help you organize your under-the-sink...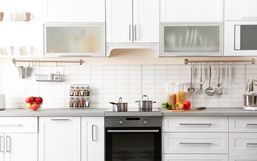 A messy kitchen is the worst! Studies show that clutter can wreak havoc on our mental state so let's get organized together!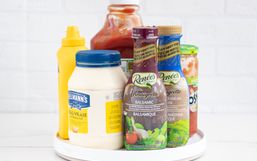 It's time to put that lazy susan to work! We've got a super practical, super simple hack for you to help organize your fridge and...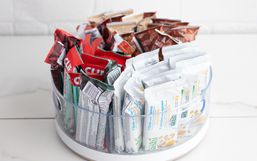 It's time to put your lazy susan to work! We've got a super fun, easy hack for you to help you organize your cupboard or...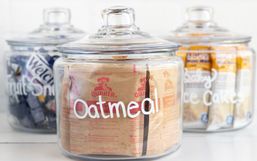 This is an easy hack to help organize your kitchen in the cutest way! It's super simple and completely customizable!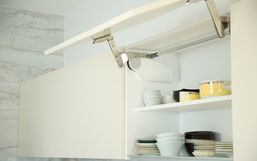 If there's one thing is our kitchen that seems to never get organized, it is definitely our cupboards!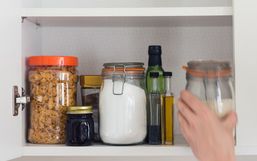 Keeping the house organized can make all the difference in living more stress-free.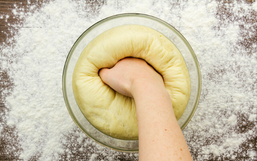 Carbs - the spice of life, am I right? And there is perhaps no carb the world collectively loves more than bread.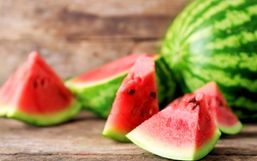 Nothing quite beats biting into a big juicy slice of watermelon -- especially on a hot summer day!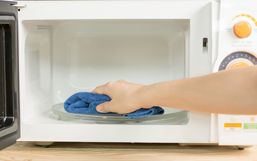 The microwave is an amazing kitchen appliance. It can heat up leftovers quickly, help make delicious snacks like popcorn, and so...