It's time to say goodbye to boring dinners and replace them with something new and exciting! This week be sure to stock up on ground beef because we're going to show you amazing ways you can utilize this basic ingredient into many different casseroles.
You'll be happy to learn that these recipes are easy yet they hold a lot of flavor! Your palate will be in for a treat once you introduce one or a few of these meals into your weekly rotation.
1. Cheesy Beef and Rice Casserole
Creating a delicious dinner doesn't have to be expensive and this tasty casserole proves that. Made with pantry and freezer staples such as ground beef, rice, corn, and broccoli this cheesy casserole will surely please the whole family!
First, be sure to cook the ground beef and frozen broccoli on the stove top. Then simply toss the remaining ingredients into a casserole dish and finish by baking the dinner in the oven.
2. Ground Beef Doritos Casserole
There's nothing better than watching your favorite show and munching on a bowl of Doritos! So why not transition your favorite snack into an awesome ingredient fit for dinner!
This delicious beef casserole may be unlike anything you've ever tasted before. The ground beef is seasoned with salsa and enhanced with sour cream and together these ingredients create an unforgettable creamy filling. The casserole is then topped with crunchy Dorritos and loads of irresistible cheese.
3. Beef Noodle Casserole
Picky eaters won't be able to say no to this tasty meal! After all, you can never go wrong with noodles and cheese! Throw in some ground beef and you have yourself a full meal.
While this dinner may be simple, it yields a ton of flavor. Some of these lovely flavors are provided by minced garlic, tomato sauce, and Italian seasoning!
4. Sloppy Joe Grilled Cheese Casserole
Combine the flavors of two popular favorites and create one unforgettable meal! This recipe morphs sloppy joes with grilled cheese to create a family-friendly casserole.
Before baking the casserole in the oven, you'll need to prepare the ground beef and sloppy joe sauce on the stove-top. Rest-assured this recipe still comes together quickly and effortlessly.
5. Sloppy Joe Casserole
This is another fun twist on a classic sloppy joe recipe. Instead of bread, you'll enjoy your sloppy joe filling with delicious pasta.
This sloppy joe casserole is seasoned with a few different ingredients. Some of these include Worschestire sauce, brown sugar, ground mustard, and a few other flavorful ingredients. All in all, it still comes together quickly and can be ready in about 30 minutes!
6. Mexican Cheesy Ground Beef and Rice Casserole
Tacos are perfect for Taco Tuesday but prepare this casserole for your family and watch them be blown away. These delicious meal is exploding in fiesta flavors and loads of exciting textures.
This casserole is made with rice, ground beef, black beans and is cooked in fiesta nacho cheese soup. In addition to the soup, you'll also add in a taco seasoning packet and top the dish off with loads of cheese.
7. Cheesy Taco Tater Tot Casserole with Ground Beef
This casserole is another excellent dish you need to serve on Taco Tuesday! Your whole family, picky eaters and all, will go crazy for this exciting casserole.
The first layer is made from a mixture of cooked ground beef, black beans, peppers, green chilies, corn, enchilada sauce, and cheese! Finish the casserole by layering on frozen tater todds, more enchilada sauce, and shredded cheese.
8. Easy Crockpot Spaghetti Casserole
Your favorite family meal just got a heck of a lot easier! This spaghetti casserole is effortlessly prepared in the slow cooker.
The only prep work required is to cook the meat sauce on the stovetop! Then, throw all the ingredients into your slow cooker, set it and forget it! In a few hours, you'll have a lovely family meal ready to dig into!
9. Classic Shepherd's Pie
You can never go wrong with a classic dinner such as shepherd's pie! It's incredibly savory and full of amazing flavors.
This simple shepherds pie recipe begins with ground beef, veggies, and delicious gravy. Finish the casserole by topping that lovely filling with cheesy mashed potatoes.
10. Low Carb Sour Cream Beef Bake
Cutting back on carbs can be so hard especially because they taste so good! However, recipes like this prove that with a few simple substitutions you can indulge in a hearty meal without missing your beloved carby favorites.
The secret is to use cauliflower rice instead of pasta! To make this a full meal you'll pair cauliflower rice with ground beef, tomato sauce, sour cream and loads of delicious cheese!
11. Philly Cheesesteak Casserole
If you have a craving for a Philly cheesesteak be sure to whip up this delicious casserole! Instead of enjoying meat on a bun, you'll combine the flavors you love about Philly cheesesteak with comforting pasta.
This two-step recipe requires that you cook the pasta and beef on the stovetop first then finish the meal by baking it in the oven. While this sounds like extra work, the meal will still come together quickly and better yet your family will go crazy for it!
12. One-Pot Cheesy Stuffed Pepper Casserole
This casserole contains everything you love about stuffed peppers but those flavors are transformed into a deconstructed casserole. This also means that this is a one-pot meal making it a perfect contender for a busy weeknight!
This casserole starts on the stovetop. First, cook the ground beef with seasonings and then later you'll add in the peppers, rice and remaining ingredients. Finally, you'll transition the same skillet from the stovetop into the oven and bake until the cheese has melted to ooey-gooey goodness!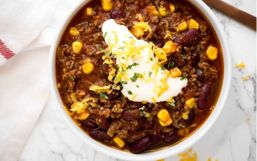 Ground beef is an inexpensive ingredient. It cooks quickly and it can be incorporated into many different recipes.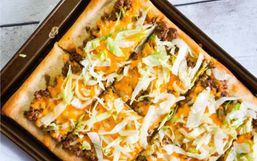 Catering to the ever-changing palates of children can be exhausting. One week they love pasta the next week they hate it!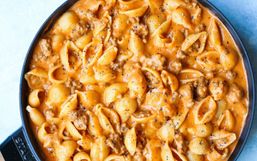 Are you tired of making the same old recipes using ground beef? Get excited about your meals again because we're going to show you...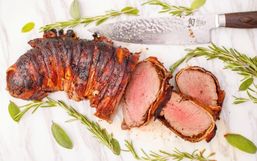 Committing to the keto diet requires hard work and dedication, especially if you want to remain in ketosis.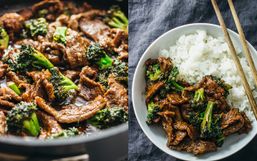 Going out to eat is a great way to treat yourself plus it means you don't have to put any effort into cooking and not to mention,...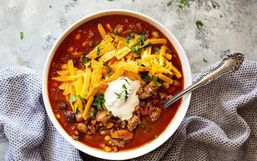 There is nothing quite as satisfying as eating soup on a cold or dreary day or for when you're feeling under the weather.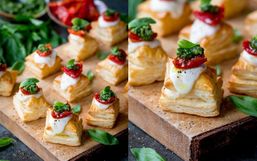 The holiday season is upon us and with that comes many holiday parties!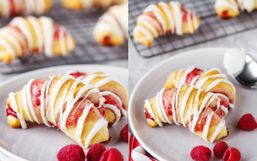 You can never go wrong with buttery flaky crescent rolls but did you know a tube of crescent roll dough can be so much more than...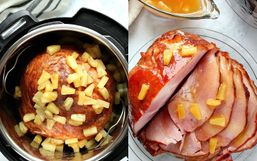 The holiday season is busy, between decorating for Christmas, hosting parties, buying and wrapping gifts it can all be...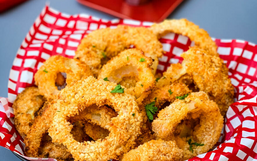 Everyone and their besties have an Instant Pot pressure cooker these days, and if you don't have one yet, you really need to get...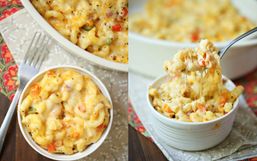 Weight Watchers has reinvented itself over the years and because of that, it is becoming more popular now than ever.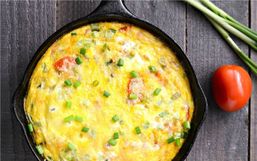 Ground beef can get boring especially if you're enjoying it the same way over and over again.