Gone are the lazy, hazy days of summer. Now is the time to break out your woolly sweaters and cozy slippers as we sail into the season of spices, changing leaves and giving thanks. It seems like summer ends and before we know it we're knee-deep in a snow drift, so while the autumn season may be fleeting, here are a few things you can do to ensure nothing goes forgotten this fall. Follow the list, check off items as you go and you'll ensure that you make the most of this beloved season before those winter-blues set in for good.
1. Sip a Spiced Latte
Fall is the official season of all things cinnamon, nutmeg, allspice and clove and this trend can be sipped and sampled in various caffeinated and non-caffeinated hot beverages from some of our favorite cafes. The public's love affair with Starbuck's Pumpkin Spice Latte actually even borders on obsession (last year a secret society was even created for PSL lovers.) So make sure to sip a spiced beverage yourself before they're gone for another year!
2. Carve a Pumpkin
One of two major holidays associated with the fall season, Halloween is the official ode to the pumpkin. Carving up your first jack o'lantern was a childhood rite of passage, and it's a tradition that can continue year after year. Gather you friends, gather your family and get everyone involved in carving some spooky or silly pumpkins this fall.
3. Go Apple Picking
One of the first indicators of fall in North america is the appearance of apple season. You'll see apples of all shapes and sizes pop up in the supermarkets and farmers markets near you, but for an essential fall experience, go pick them yourself! Apple picking is a fun family event that will yield sweet results. Follow it up with some hot cider or apple baking and you have the epitome of a fall day activity.
4. Make Apple Crisp
Maybe you can't make it out to the orchard yourself, but that doesn't mean you can't bake with one of the seasons perfect pieces of produce! Apple crisp is one of the easiest and most delicious ways to use this fall fruit, and best of all, you can incorporate some of those other warming fall flavors like cinnamon and nutmeg, mmmm.
5. Attend a Fall Fair
Nothing says Autumn fun quite like a trip to your local fall fair! These fun festivals pop up around the beginning of the fall season in various small towns and usually include events like tractor pulls and petting zoos. Plus you might have the chance to sample some fall fair treats like apple dumplings or cider donuts!
6. Savor Squash Soup
To me there's no wrong time for a hot bowl of creamy butternut squash soup, but not making this savory-sweet soup in the heart of the autumn season would be down right criminal. You could even deviate from the ordinary and try using different types of squash like acorn squash or pumpkin.
7. Bake a Pie
Summer might be the season for peach pies, berry pies and ice cream, but fall is all about those warming, spiced pies like pumpkin, apple and pecan. Don't miss your chance, make sure you bake up a seasonal pie before the season is up.
8. Open Summer Preserves
Once the trees lose their leaves and the weather calls for sweaters instead of dresses, the realization sets in that summer is over for another year. If sipping a pumpkin spice latte doesn't brighten your spirits, just reach for a jar of fresh summer preserves and get ready to enjoy the flavors of summer once again. I like to stockpile a few things like canned peaches, jams and pickles to get me through those long winter months.
9. Go For a Hike
Fall is a time of transition in nature and it comes in the form of a dazzling display as leaves change from green to gold to deep reds and oranges. Get out there and get amongst it with a fall hike where you can appreciate the true beauty of the changing seasons.
10. Use Your Grill
It won't be long before the snow starts to fly so fall is the last time to squeeze in that last grilled dinner before it becomes a thing of seasons past. Throw on a jacket, grab your grill brush and char-grill something delicious one last time.
11. Sip Some Cider
Few beverages scream fall quite like cider does. Whether its alcoholic or not, cider is one of those things that you forget you love so much until it makes a reappearance during the short apple season each year. Stock your fridge and don't miss out on this fall favorite!
12. Make Mulled Wine
If summer is about crisp whites and winter is about a big bold Shiraz, surely autumn is a time for the spicy favorite known as mulled wine. Don't miss the chance to perfume your house with the spicy aroma of mulled wine simmering away on the stove top.
13. Celebrate Fall Flowers
Bye bye sunflowers, hello mums, asters and other fall-flowering plants. Summer may seem like the height of garden season when everything is in bloom but there's plenty of cool-weather wonders to dress your table with as well. Don't miss out on creating a vibrant fall bouquet to dress your table this season.
14. Crunch on Caramel Corn
Maybe it's just me but caramel corn is one of those can't miss fall treats that I often forget I love so much until I munch on some at the local fall fair. You don't even have to leave the house for this sweet treat however, you can make some salty sweet caramel corn right at home with a few easy steps.
15. Eat Some Candy Corn
Whether you go crazy for this symbolic waxy confection or you hate it, there's bound to be a bowl of it sitting somewhere during the month of October. So you'd better eat at least one piece, or else you might have bad luck for the rest of the season.
16. Carve a Turkey
There aren't too many occasions throughout the year when it's appropriate to serve a 25+ lb bird adorned with all the customary sides. Don't let the Thanksgiving season pass without cooking and carving a turkey at least once. The leftovers will last for days and can be made to make delicious new dishes like these.
17. Make Some Stuffing
If you're going to cook and carve a turkey, you'd best be stuffing that bird with something savory and delicious. We only get to eat stuffing a few times throughout the fall and winter months so take advantage of the opportunity and wow your friends and family with some exciting new takes on this savory side.
18. Stuff a Sweet Potato
I know that sweet potatoes are good just about any time of the year, but there's something about their sweet comforting ways that makes them extra special in the fall. Don't forget to enjoy them a few ways this season like baked into a casserole or baked and stuffed with your favorite toppings.
19. Toast a Marshmallow
There's something about the sweet smoky flavor of toasted marshmallow that signals the end of summer and the beginning of the fall season. If you went all summer without so much as toasting a mallow let alone making a s'more, shame on you. But don't despair, you have one season left to right this wrong before the campfires become covered in snow until next year.
20. Stock Your Freezer
Sometimes cooking in the winter is a real drag, there's no seasonal produce and you end up feeling uninspired as the winter blues take hold. Prepare for this by stocking your freezer with pre-made meals using the best of autumn's harvest bounty. Maybe even put a couple of pumpkin or apple pies in there too, just for good measure.
21. Try a Pumpkin Beer
North America's beer scene has come a long way in recent years and a plethora of craft brewers are contributing exciting new flavors and styles for beer lovers to sip, sample and savor. The last few fall seasons we've seen many come up with their own takes on pumpkin brew including pumpkin porter and fruity pumpkin ale. They're only out for a limited time however, so don't miss them!
22. Cook With Cranberries
Another fall favorite, cranberries really seem to embody the spirit of the season to a T. Often overlooked, they can actually make some really stunning desserts and baked goods. They're only available fresh for a short time, after that you'll have to resort to the frozen version to get your face-puckering fix.
23. Buy a Gourd
Those cute little decorative pumpkins known as gourds serve little purpose if you think about it, they can't be eaten or cooked into something delicious, yet every year I'm drawn to them because they look so dang cute. This fall, give in and buy yourself a gourd or two, then use them for our next fall essential item.
24. Decorate for Fall
There's no better way to get into the spirit of the season like decorating your house/apartment/front yard/dorm room for fall! Bright red leaves, corn stalks, pumpkins and hay bales all help to bring the fall feeling into your home and they're pretty easy to work with. You can also help give your home that fall feeling by simmering a homemade potpourri on your stove, perfuming your entire house with warm spices.
25. Poach a Pear
Autumn may be all about apples but let's not forget about that other fall fruit that makes an appearance this time of year. Simply put, pears are perfect, but their sweet juicy flavor can be used to make all kinds of festive desserts, including one of my personal favorites; poached pears. Poach your pears in a mulled wine mixture for a double dose of warm fall flavors.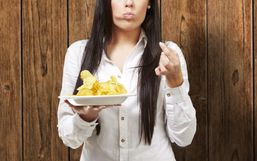 Joking and talking about being gassy can be hilarious, but when it happens to you especially if it's a frequent occurrence, it...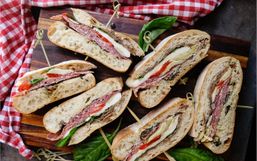 Summer is one of the most sought-after seasons of the year. If you experience cold winter months then you surely appreciate those...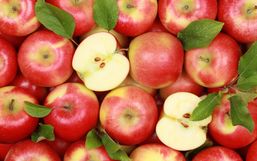 Bloating happens when the stomach becomes swollen after eating and that feeling is never a fun experience.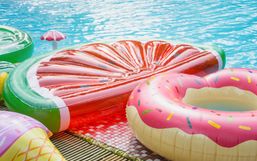 As soon as the warm weather hits it's time to hit the pools and the beaches!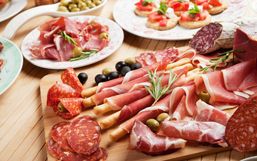 Stay clear of the sun, don't smoke, get adequate sleep, and limit your stress is all you need to prevent accelerated aging, right?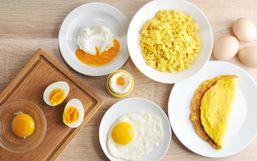 Here's the thing, we tend to put a lot of emphasis on what we shouldn't be eating but it's time the foods we really should be...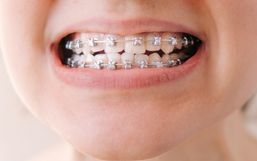 Preparing for braces can be both exciting and intimidating. It's exciting because you know the end result will be well worth the...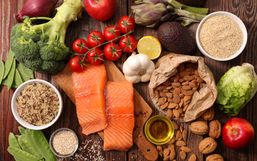 Being comfortable in your body is essential to living a happy life.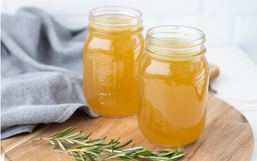 So, you're sick in bed and your stomach is grumbling and you don't know what to eat that won't make you throw up.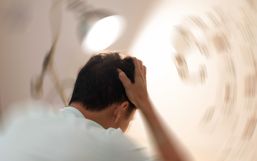 Many people are seeing great success with the keto diet and though a lot of us thought this would be a soon-to-go fad, this keto...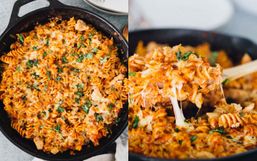 Stocking your pantry with nonperishable items is a great way to ensure you have ingredients readily available.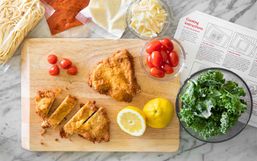 Most restaurants have temporarily closed their dine-in option but that isn't stopping them from making sure their fans get their...