I crave soup all year round. It's perfect for cold and dreary days and great for when you don't want to think up an extravagant meal. Often, soups pack a ton of flavor without requiring a whole lot of work. They do, however, require a ton of babysitting especially if you're cooking it on the stovetop. With the Instant Pot, your favorite soup recipes are even easier to create and are mostly hands-off too!
Pull your soup spoons out of the drawer and prepare yourself for some extremely savory recipes! We've curated a list of your favorite soup recipes that can be conveniently cooked in the Instant Pot. We're including classics such as chicken noodle soup, broccoli and cheese and cream of mushroom but we're also throwing in a few exciting and unique recipes too! The best part is that the Instant Pot doesn't heat up your kitchen so you can make these soup recipes any time of the year.
Want New Instant Pot Recipes and Content Delivered Straight To Your Inbox? Sign up for our Instant Pot Email Newsletter!
1. Chicken Noodle Soup
We're going to start off with a classic, chicken noodle soup! This soup can seriously heal your soul. Whether you're sick, recovering from a cold blustery day or craving a savory soup this chicken noodle soup will come to the rescue!
Who knew you could achieve the same savory flavors in the knick of time! The Instant Pot makes that possible. You'll cook a whole chicken along with broth, vegetables, and lovely seasonings together in the Instant Pot.
2. Minestrone Soup
Sip on the savory flavors of Italian cuisine with this minestrone soup recipe! With the Instant Pot, you can have this soup ready and on the table in less than 30 minutes!
This savory soup is filled with comforting pasta, protein-packed beans, and loads of vegetables. Your family will be obsessing over the flavor and won't even notice that you're serving them something healthy.
3. Beef Barley Soup
Beef barley soup is the perfect combination of tender stewing beef and hearty vegetables. This soup can be prepared in less than 30 minutes!
To achieve maximum flavor, this recipe recommends utilizing the saute function prior to pressure cooking all the ingredients together. Sauting the vegetables as well as the stewing beef will really enhance the flavor of this soup along with the addition of fragrant seasonings such as thyme, rosemary, and bay leaves.
4. Italian Wedding Soup
Italian wedding soup is a classic! If you're feeling ambitious you can make your own meatballs. However, if you're pinched for time and want to make this recipe even faster, store-bought would work great too!
Along with meatballs, all you'll need is chicken broth, onion carrots, escarole, pastini pasta, and basil. The best part is using the Instant Pot, this recipe only needs 4 minutes cook!
5. Low-Carb Unstuffed Cabbage Roll Soup
Cabbage rolls from scratch can be labor intensive. Instead, use your Instant Pot and transform the flavors you love about cabbage rolls into a delicious soup that will warm your soul!
In addition, this recipe gets the keto-diet stamp of approval! To make it low-carb all you have to do is substitute rice for cauliflower rice and along with the other lovely ingredients. The best part, you won't even notice it's healthy!
6. Lazy Lasagna
I love lasagna and all the carb-y and cheesy layers that come with it! Although, just like cabbage rolls, lasagna from scratch can be time-consuming!
This lazy lasagna is essentially everything you love about lasagna but in a soup. It requires a lot less work but doesn't sacrifice any flavors or textures and that is a win-win in our books!
7. Chicken Tortilla Soup
Shredded chicken, fire-roasted tomatoes, beans, corn, and delicious cumin are combined together to create this savory soup. It may taste like this soup has been cooking for hours but the reality is this meal can be prepared in just 30 minutes!
Once the soup is prepared, add in tortilla chips and your favorite toppings. If Tex-Mex cooking wasn't already popular in your house, after you try this soup it definitely will be!
8. Broccoli Cheese Soup
Are you trying to cut back on your carb intake? Give this creamy and delicious broccoli cheese soup a try – it is low carb and keto-friendly!
This recipe is a healthier, homemade version of Panera Bread's famous Broccoli cheese soup. It also doesn't contain any broth because many store-bought broths contain fillers. Instead, you'll simply use water. However, the extra cheese and broccoli really make up for anything you may have thought this soup is missing.
9. Loaded Potato Soup
In contrast, fulfill your carb-craving with this loaded potato soup. Everything you love about loaded baked potatoes is now converted into a delicious and easy meal.
The base of this creamy soup is made from chicken broth, cream of chicken soup, and potatoes. Once the cook time is complete and the pressure has been released, you'll add a milk and flour mixture to create a slurry that will really thicken the texture of the soup. Lastly, top it with your favorite toppings such as shredded cheese, crispy bacon bits, and green onions.
10. Low-Carb Buffalo Chicken Soup With Crumbled Blue Cheese
Everything you love about buffalo chicken wings is now morphed into a delicious soup. This meal is low in carbs, gluten-free and keto diet approved!
Enjoy bold flavors of Frank's Red Hot Sauce and crumbled blue cheese with tender shredded chicken. Keep in mind you can simply adjust the heat level by adding in less, or more hot sauce!
11. Vegetable Soup
Give this recipe a try for Meatless Monday! It's healthy, easy and very budget-friendly too. This recipe serves 6 and only cost about 5 dollars.
Combine vegetable broth with beans, frozen mixed vegetables, and lovely seasonings to create this soup. From pot to table you can have this ready in just 30 minutes!
12. Taco Soup
This recipe was made for Taco Tuesday! It's so savory and zesty that you'll be craving it all the time.
The exciting flavors and textures of tacos are transformed into a soup that is easy to prepare. From browning the meat to pressure cooking all the ingredients together, the Instant Pot allows this recipe to be a one-pot meal.
13. French Onion Soup
This recipe requires a little more effort than the average Instant Pot soup recipe but the outcome will be well worth it. It's vital that you caramelize the onions first to achieve an authentic French onion soup flavor. To do this you'll use the saute function.
Additionally, it's important you use a high-quality beef broth to ensure you get the most flavor. If you really want to go all out you can transfer the soup to serving bowls, top with French baguettes and shredded cheese and transfer to the oven to broil.
14. Cream of Mushroom Soup
Canned soup is convenient and it does cook quickly but with the Instant Pot, you enjoy a classic like cream of mushroom soup effortlessly! Plus, the fresh flavors will be worth it!
This soup uses a combination of freshly sliced cremini and shiitake mushrooms and dried porcini mushrooms. The base of the soup is chicken stock and the creamy texture comes from heavy cream. You'll need to pressure cook the soup for just 5 minutes and then blend it smooth by transferring it to a high-speed blender or keep it in the pot and blend using an immersion blender.
15. Butternut Squash Soup
Butternut squash soup is one of my favorites! It's creamy, savory and so comforting. I've never been able to cook butternut squash soup in less than an hour but with the Instant Pot, you can have dinner served in 20 minutes – whoa!
This recipe is full of healthy ingredients such as butternut squash, carrots, apples, and a few other veggies. The vegetable stock is used for the base of the soup and then blending the ingredients with thick coconut milk will give the soup that desirable creamy texture.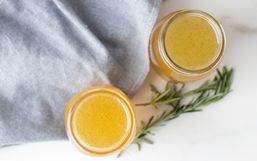 Bone broth is all the rage nowadays with health professionals proclaiming the benefits and people (and companies looking to...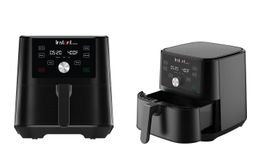 Deep-fried foods are delicious but they come with a cost. Often dripping in oil and full of fat, these not so healthy foods can...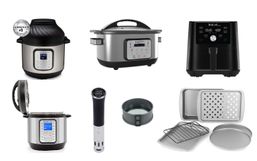 It seems like everyone and their best friend has an Instant Pot these days.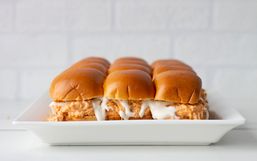 Parties happen all year round and instead of taking on the task of cooking for a crowd, make your next party a potluck party!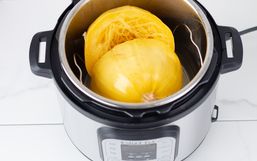 While I don't love all vegetables, I am definitely up for trying new things (at least once).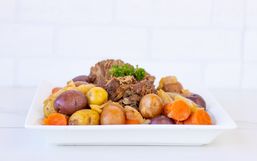 Roast beef is one of those meals that's an oldie but a goodie. If you have company coming over for supper - it doesn't matter who...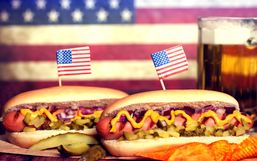 The 4th of July holiday indicates that summer is here. On this patriotic holiday friends and family gather together to play games,...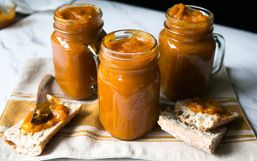 The season of fall is a favorite for many because it means crisp air, cozy layered clothing, and of course comforting meals.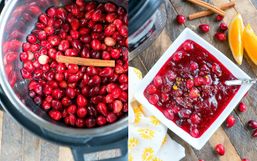 The holidays are a busy time of year, between hosting guests, planning a dinner, and catering to everyone's needs it can get...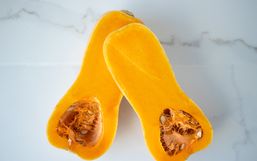 How many times have you pulled out your butternut squash just before supper and realized you don't have enough time to cook it...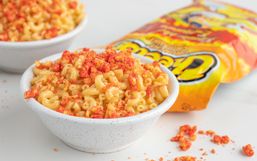 There is no comfort food like mac and cheese - the carbs and cheese are oh so delicious!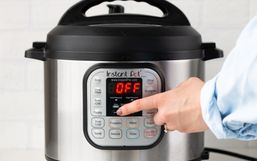 Do you know what FOMO is? Fear of missing out. I've been experiencing it ever since everyone under the sun got an Instant Pot for...