When I have a craving for carbs you can bet that I'll be indulging in a delicious bowl of pasta. It's even better when that pasta has an irresistibly good sauce and there is a lovely glass of wine close by. If you're like me, you too can appreciate a darn good pasta dinner.
The Instant Pot can make pasta dishes come together quickly and effortlessly. We have compiled the absolute best pasta dishes you need to try in your Instant Pot. They'll please your picky eaters and will make dinner preparations a breeze on busy weeknights too.
Want New Instant Pot Recipes and Content Delivered Straight To Your Inbox? Sign up for our Instant Pot Email Newsletter!
1. Mac and Cheese
Nothing compares to homemade mac and cheese. Unfortunately, the homemade version does require a bit more effort than a convenient box of mac and cheese.
Thanks to the Instant Pot, you can create a satisfying homemade version quickly. Most of the work is done hands off which means not only is quick but it is easy too!
2. Quick & Easy Instant Pot Tuscan Chicken Pasta
A classic pasta dish gets a serious upgrade and becomes a one-pot easy weeknight meal. This creamy meal is full of delicious flavors of sun-dried tomatoes, savory chicken and cheesy pasta. From pot to table you can have a wonderful meal served for your family in less than 30 minutes.
3. Instant Pot Pizza Pasta
When you think about foods that kids love pizza and pasta come to mind. Why not combine their two favorites and create an epic dinner that they'll obsess over!
Our pizza pasta might be the definition of comfort food. This dish requires simple ingredients (most of which you'll have on hand) and can be made incredibly quickly too.
4. Chicken Parmesan Pasta
Chicken parmesan is another labor-intensive meal, especially if you're making it from scratch. This chicken parmesan pasta contains all the flavors you love about chicken parmesan but doesn't require any hard work.
Penne pasta works perfectly in this dish and cooks very well in the Instant Pot too. This recipe also has a savory tomato sauce and tender pieces of chicken that will have you reminiscing of your favorite restaurant version.
5. Cheeseburger Macaroni
Much like boxed mac and cheese, hamburger helper is another kid-approved dinner that is so easy to make. Once again, the Instant Pot allows you to create a homemade version effortlessly!
The saute function will help brown the ground beef and then you'll pressure cook all the ingredients together. You can have this delicious meal ready in just 20 minutes.
6. Creamy Garlic Parmesan Pasta
Creamy, cheesy, and garlicky pasta comes together in just 8 minutes! This comforting dish looks and tastes like restaurant quality but it's conveniently made in the Instant Pot.
This recipe provides excellent tips and tricks on how to effortlessly cook pasta in the Instant Pot. This recipe may be simple but it does pack a ton of flavor that you're going to love!
7. Quick & Easy Instant Pot Deconstructed Lasagna
Lasagna is one of my childhood favorites! It's comforting, saucy, and cheesy – what is not love?
With this recipe, you can skip boiling the noodles, making the sauce and waiting (what feels like forever) for it to bake. The Instant Pot also makes this recipe incredibly quick which means you can have this meal on the table in no time!
8. Bruschetta Chicken Pasta
Combine everything you love about bruschetta into a comforting pasta dish with this recipe! This light dish will have you dreaming of summer whenever you eat it!
It requires less than 30 minutes of your time and simple ingredients! Some of the delicious flavors you'll experience are garlic, basil, onion, and tomatoes!
9. Chicken Fettucini Alfredo
Enjoy a creamy alfredo dish conveniently made in the Instant Pot. This recipe can be ready in just 35 minutes!
The saute function will brown the chicken before cooking as well as bring out the fragrant flavors of garlic. Then you'll need to pressure cook all the ingredients together for just 8 minutes. Before you know it you'll have a lovely meal that looks like you've ordered it straight from a restaurant!
10. Chicken, Spinach, and Artichoke Pasta
Spinach and artichoke dip is a restaurant favorite. Transform that popular appetizer into a delicious pasta chicken dinner.
From start to finish you can have this meal ready in less than 20 minutes! Penne pasta is combined with tender chicken pieces and a creamy irresistible spinach and artichoke sauce.
11. Spaghetti
Spaghetti is a foolproof dinner! It's a crowd favorite and a great way to please those picky eaters you may have at home.
The Instant Pot can cook spaghetti incredibly quickly too! Say goodbye to cooking with multiple pots because with the Instant Pot you can cook everything in one pot!
12. Beef Stroganoff
This recipe puts a healthy spin on a traditional beef stroganoff recipe. It's easy to prepare and you'll feel good about feeding it to your family.
Comforting scooby doo pasta is combined with sour cream and lovely seasonings that together make a compelling dish. You'll be using the saute function and the pressure cook function for this recipe but all in all, it comes together quite quickly.
13. Taco Pasta
Change up your Taco Tuesday with this delicious taco pasta recipe! This dish is full of savory beef, corn, tomatoes, green chiles, and enough cheese that will have you begging for more.
This dish is so simple yet flavorful that even picky eaters won't turn it down! Additionally, this recipe doesn't require any obscure ingredients and you may even have most of them on hand.
14. Instant Pot Ziti
Some kids refuse to eat anything but pasta, sauce, and cheese and if that's the case in your household try whipping together this Instant Pot ziti recipe. You'll need less than 20 minutes of your time and 5 ingredients.
To save time use store-bought pasta sauce. Although, if you're feeling ambitious a homemade sauce and other additions like meat or veggies would be great too.
15. Steak Fajita Pasta
Combine two popular meals, steak fajitas, and pasta to create one exciting dinner. This steak fajita pasta recipe comes together in a few minutes using the Instant Pot.
Using the saute function, sear the steak pieces with onions and half of the seasonings. Then by combining beef broth, pasta and the rest of the ingredients you can pressure cook the meal quickly! Finish the meal by serving it with a sprinkle of grated cheddar cheese.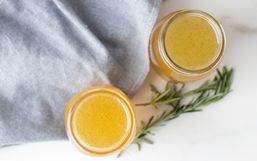 Bone broth is all the rage nowadays with health professionals proclaiming the benefits and people (and companies looking to...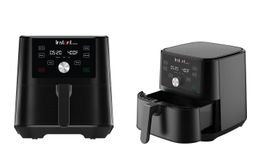 Deep-fried foods are delicious but they come with a cost. Often dripping in oil and full of fat, these not so healthy foods can...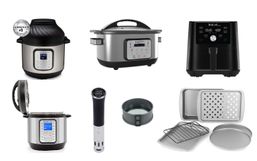 It seems like everyone and their best friend has an Instant Pot these days.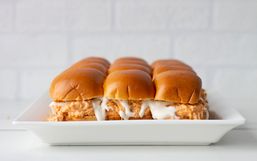 Parties happen all year round and instead of taking on the task of cooking for a crowd, make your next party a potluck party!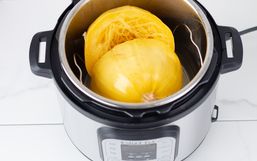 While I don't love all vegetables, I am definitely up for trying new things (at least once).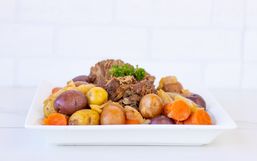 Roast beef is one of those meals that's an oldie but a goodie. If you have company coming over for supper - it doesn't matter who...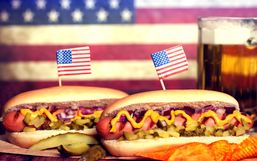 The 4th of July holiday indicates that summer is here. On this patriotic holiday friends and family gather together to play games,...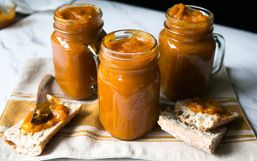 The season of fall is a favorite for many because it means crisp air, cozy layered clothing, and of course comforting meals.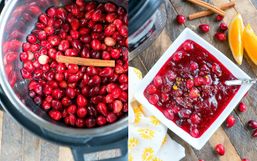 The holidays are a busy time of year, between hosting guests, planning a dinner, and catering to everyone's needs it can get...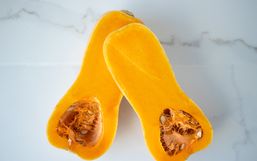 How many times have you pulled out your butternut squash just before supper and realized you don't have enough time to cook it...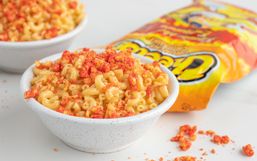 There is no comfort food like mac and cheese - the carbs and cheese are oh so delicious!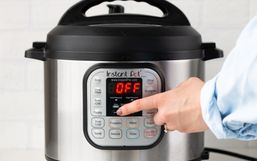 Do you know what FOMO is? Fear of missing out. I've been experiencing it ever since everyone under the sun got an Instant Pot for...