Breakfast is the most important meal of the day. Some nutritionist say it should be your biggest meal of the day. You don't just have to eat a bowl of cereal or a dry piece of toast for breakfast. We love big brunches on the weekends when we actually have time to prepare a big meal. We love the breakfast tacos and ham egg cups for busy mornings. When you  have some extra time, try out the puff pastry jam filled waffles, or the coconut oat french toast.
We hope you love these 8 breakfast recipes as much as we do!
*Click on the image to view the full recipe.
8. Puff Pastry Waffles Filled With Fruit Jam
Warm pastry, with warm fruit jam and some icing powder on top is just divine. It melts in your mouth. Puff pastry baked in a waffle iron is so much more tasty than baked in the oven. It is less dry and you can control better the cooking time.
Prep Time: 5 Min | Cook Time: 20 Min
7. Toasted Cream Cheese and Apple Breakfast Pockets
This delicious recipe uses cream cheese, apples and cinnamon all snuggled up in cinnamon spiced, buttery bread. It doesn't get much better than that! Plus, the kids love it too! If you have any leftover cream cheese mixture, it keeps well in the fridge for a couple of days and makes a great bagel topper!
Prep Time: 10 Min | Cook Time: 10 Min
6. Bacon, Egg, and Cheese Quesadillas
We love savory breakfasts and this quesadilla hits the spot. They're simple to put together so it's great for rushed mornings. Cook your bacon and eggs and then layer them with cheese inside a tortilla. Dip them in salsa and sour cream for a fun morning meal.
Prep Time: 5 Min | Cook Time: 15 Min
5. Coconut Oat French Toast
These crispy yet creamy french toast are totally dairy free. They use light coconut milk, which gives a great flavor to the dish. You can always use regular milk, or other dairy free options if you're not a fan of the coconut flavor.
Prep Time: 5 Min | Cook Time: 5 Min
4. Three Egg Omelet
This recipe takes you through how to make an omelet, which can be difficult for some people. The key is to cook it on low heat to get a fluffy result, and not a chewy one. Use any of your favorite fillings for this dish. Ham and cheese are a great classic combination.
Prep Time: 5 Min | Cook Time: 5 Min
3. Ham, Egg, And Cheese Cups
Here's a simple, adorable breakfast idea: ham, egg and cheese cups! They bake in a muffin tin, and they're ready in minutes. You can customize them to use whatever deli meat and cheese you like. Make sure the egg stays inside the ham cups, or else you'll have some pan scrubbing to do later.
Prep Time: 10 Min | Cook Time: 10 Min
2. Breakfast Tacos
In this recipe, sausage, cheesy eggs, and tater tots are wrapped up in flour tortillas along with salsa and sour cream. The crunchy, salty tater tots are what really make these special. You can use bacon or sausage links instead of bulk, or even leave out the meat all-together. You can even make these ahead of time for easy breakfasts throughout the week!
Prep Time: 5 Min | Cook Time: 15 Min
1. Savory Waffle Breakfast Sandwiches
Who needs bread when you can use waffles instead? The next time you make breakfast sandwiches, give this method a try. Herbs and cheese are mixed directly into the waffle batter, giving them a delicious savory taste. The waffles are dense and sturdy, so they're a perfect substitute for bread.
Prep Time: 15 Min | Cook Time: 15 Min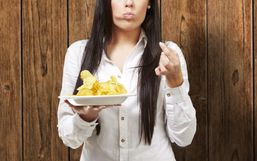 Joking and talking about being gassy can be hilarious, but when it happens to you especially if it's a frequent occurrence, it...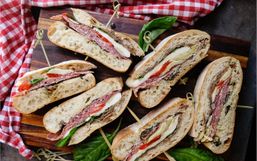 Summer is one of the most sought-after seasons of the year. If you experience cold winter months then you surely appreciate those...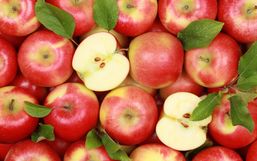 Bloating happens when the stomach becomes swollen after eating and that feeling is never a fun experience.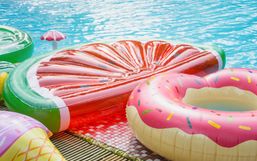 As soon as the warm weather hits it's time to hit the pools and the beaches!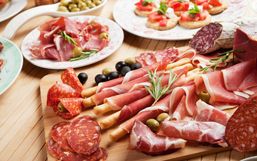 Stay clear of the sun, don't smoke, get adequate sleep, and limit your stress is all you need to prevent accelerated aging, right?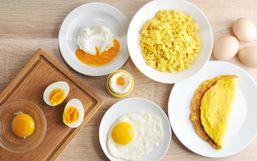 Here's the thing, we tend to put a lot of emphasis on what we shouldn't be eating but it's time the foods we really should be...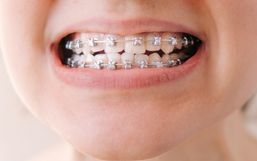 Preparing for braces can be both exciting and intimidating. It's exciting because you know the end result will be well worth the...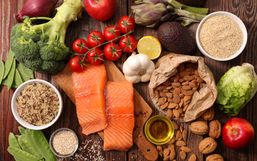 Being comfortable in your body is essential to living a happy life.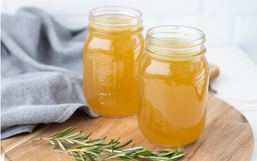 So, you're sick in bed and your stomach is grumbling and you don't know what to eat that won't make you throw up.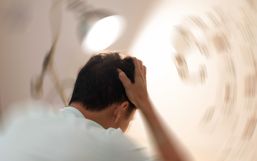 Many people are seeing great success with the keto diet and though a lot of us thought this would be a soon-to-go fad, this keto...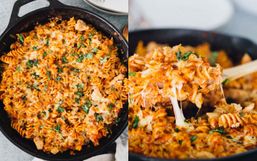 Stocking your pantry with nonperishable items is a great way to ensure you have ingredients readily available.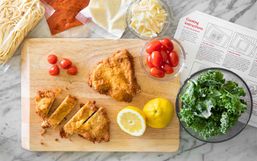 Most restaurants have temporarily closed their dine-in option but that isn't stopping them from making sure their fans get their...