For several thousand years, garlic has been used in traditional cuisines to add flavor to many dishes. Adding a dash of garlic to any recipe will transform a bland meal into a mouth-watering delight. On top of that, garlic has many health benefits. Many studies suggest that garlic helps to prevent heart disease and cancer. If you're looking for ways to incorporate garlic into your meals, we suggest taking a look at the delicious recipes below.
From dinners to side dishes, there's no shortage of great recipes using garlic. Take a look at our 7 best garlic recipes:
1. 2-Step Garlic Pork Chops
This is a really simple garlic pork chops recipe that you and your family will surely love. Serve on a bed of rice and add some green onions for a flavorful meal that will become a family favorite.

2. Garlic Mashed Potatoes
Looking for a tasty side dish? These mashed potatoes loaded with garlic are the perfect addition to any meal. This version is made with the skin of the potatoes left on to keep the nutrients in and make them healthier (and more delicious).
3. Roasted Garlic Mac & Cheese
It takes a while to roast garlic, but the results are so worth it. Roasting the garlic makes it sweet and nutty, and it's such a delicious flavor in this decadent mac and cheese recipe.
4. Sauteed Spinach with Garlic
Spinach is so good for you. And it's delicious. Adding a bit of garlic to sauteed spinach gives the side dish just the right amount of flavor. The best part? It can be prepared and cooked in under 10 minutes!
5. Spicy Garlic Shrimp Stir-Fry
Here is a real tasty stir-fry that takes ten minutes to prepare, ten minutes to make and will definitely be one you'll make again. The garlic chili sauce creates a fiery flavor that equally as delicious as it is hot.
6. Roasted Cauliflower with Lemon and Garlic
Who knew cauliflower could taste so good? Roasting the cauliflower brings out a delicious nuttiness and the lemon and garlic add to the fun! Your entire family will enjoy it and you won't have to beg anyone to finish their vegetables.
7. BBQ Garlic Pork on a Stick
The photo of this delicious dish speaks for itself. The tasty garlic glaze on these perfectly grilled kabobs makes them the perfect go-to meal idea for a busy weeknight or a weekend get-together. The options are endless.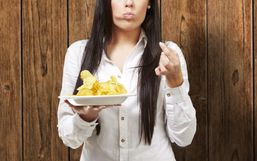 Joking and talking about being gassy can be hilarious, but when it happens to you especially if it's a frequent occurrence, it...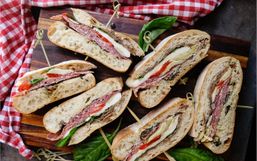 Summer is one of the most sought-after seasons of the year. If you experience cold winter months then you surely appreciate those...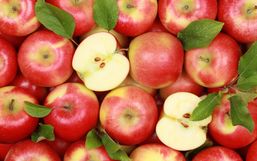 Bloating happens when the stomach becomes swollen after eating and that feeling is never a fun experience.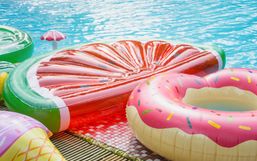 As soon as the warm weather hits it's time to hit the pools and the beaches!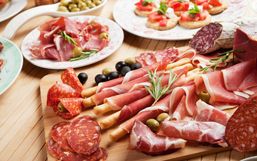 Stay clear of the sun, don't smoke, get adequate sleep, and limit your stress is all you need to prevent accelerated aging, right?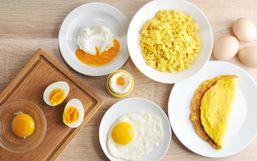 Here's the thing, we tend to put a lot of emphasis on what we shouldn't be eating but it's time the foods we really should be...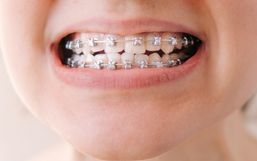 Preparing for braces can be both exciting and intimidating. It's exciting because you know the end result will be well worth the...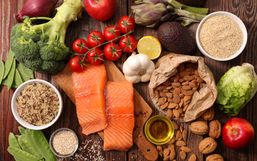 Being comfortable in your body is essential to living a happy life.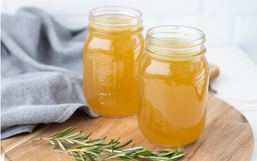 So, you're sick in bed and your stomach is grumbling and you don't know what to eat that won't make you throw up.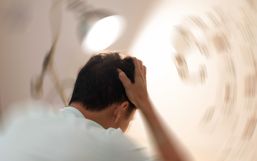 Many people are seeing great success with the keto diet and though a lot of us thought this would be a soon-to-go fad, this keto...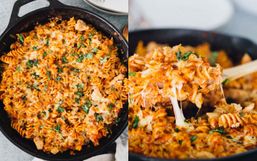 Stocking your pantry with nonperishable items is a great way to ensure you have ingredients readily available.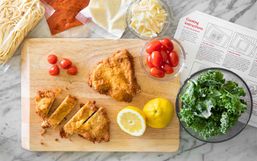 Most restaurants have temporarily closed their dine-in option but that isn't stopping them from making sure their fans get their...