For several thousand years, garlic has been used in traditional cuisines to add flavor to many dishes. Adding a dash of garlic to any recipe will transform a bland meal into a mouth-watering delight. On top of that, garlic has many health benefits. Many studies suggest that garlic helps to prevent heart disease and cancer. If you're looking for ways to incorporate garlic into your meals, we suggest taking a look at the delicious recipes below.
From dinners to side dishes, there's no shortage of great recipes using garlic. Take a look at our 7 best garlic recipes:
1. 2-Step Garlic Pork Chops
This is a really simple garlic pork chops recipe that you and your family will surely love. Serve on a bed of rice and add some green onions for a flavorful meal that will become a family favorite.

2. Garlic Mashed Potatoes
Looking for a tasty side dish? These mashed potatoes loaded with garlic are the perfect addition to any meal. This version is made with the skin of the potatoes left on to keep the nutrients in and make them healthier (and more delicious).
3. Roasted Garlic Mac & Cheese
It takes a while to roast garlic, but the results are so worth it. Roasting the garlic makes it sweet and nutty, and it's such a delicious flavor in this decadent mac and cheese recipe.
4. Sauteed Spinach with Garlic
Spinach is so good for you. And it's delicious. Adding a bit of garlic to sauteed spinach gives the side dish just the right amount of flavor. The best part? It can be prepared and cooked in under 10 minutes!
5. Spicy Garlic Shrimp Stir-Fry
Here is a real tasty stir-fry that takes ten minutes to prepare, ten minutes to make and will definitely be one you'll make again. The garlic chili sauce creates a fiery flavor that equally as delicious as it is hot.
6. Roasted Cauliflower with Lemon and Garlic
Who knew cauliflower could taste so good? Roasting the cauliflower brings out a delicious nuttiness and the lemon and garlic add to the fun! Your entire family will enjoy it and you won't have to beg anyone to finish their vegetables.
7. BBQ Garlic Pork on a Stick
The photo of this delicious dish speaks for itself. The tasty garlic glaze on these perfectly grilled kabobs makes them the perfect go-to meal idea for a busy weeknight or a weekend get-together. The options are endless.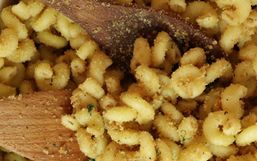 Garlic bread has long time been a best friend of pasta dinners.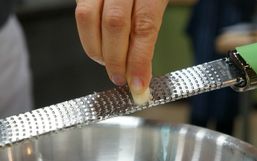 One of my least favorite kitchen tasks is probably mincing garlic, so up until now I've often used the old garlic press when...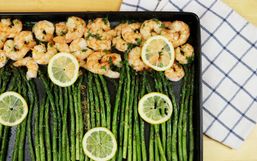 Oh. My. Gosh. This dinner. Let. Me. Tell. You. Shrimp is such a delicious lean protein (meaning you can eat lots of them for...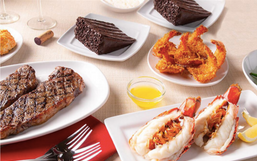 Moms are wearing more hats this year especially with having everyone home more than usual.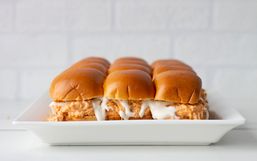 Parties happen all year round and instead of taking on the task of cooking for a crowd, make your next party a potluck party!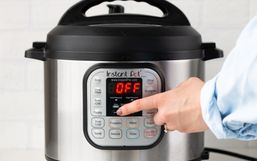 Do you know what FOMO is? Fear of missing out. I've been experiencing it ever since everyone under the sun got an Instant Pot for...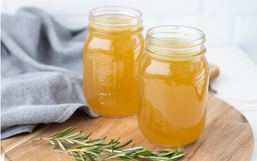 So, you're sick in bed and your stomach is grumbling and you don't know what to eat that won't make you throw up.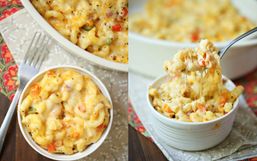 Weight Watchers has reinvented itself over the years and because of that, it is becoming more popular now than ever.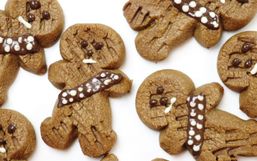 A long time ago in a galaxy far, far away… ...is a party you better get creating a menu for!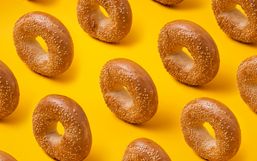 Mark your calendars, National Bagel Day is happening on January 15th, 2020 which means you get to score delicious deals!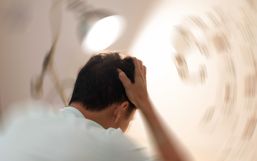 Many people are seeing great success with the keto diet and though a lot of us thought this would be a soon-to-go fad, this keto...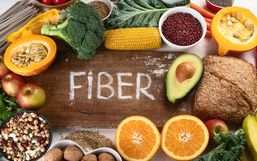 For some, healthy eating is no easy feat. The secret to being successful is to create a balanced approach that allows you to fill...