Pickles tend to be one of those polarizing foods that people either love or hate, but those that love them, do so with such a fierce passion that you'd think they were more than just shriveled cucumbers. Is it their versatility in the kitchen? Or could it be their sharp tangy taste that keeps us coming back for more? Whatever it is, it's enough to warrant a whole sub-category of pickle-related merchandise to help declare your love far and wide. Here are a few amazing gifts that every pickle lover needs in their life:
1. Dill Pickle Lip Balm
Forget fruit flavors, for the pickle lover in your life there's no other choice when it comes to lip balm. Interestingly enough, reviews are overwhelmingly positive about this pickle product!
2. Glass Pickle Christmas Ornament
Any pickle lover deserves this pretty little Christmas ornament so that they can proudly hang it on their tree and declare their pickle love to the world.
3. Silver Pickle Necklace
If you want to give a less obvious pickle-themed gift to someone in your life, consider this understanded piece of pickle jewlery. A silver pickle pendant neckalce is what every girl wants right?
4. Sliced Pickle Stud Earrings
You can't really give a necklace without a matching pair of earrings… so here you go. Sliced pickle studs to the rescue!
5. Pickle Onesie
Pickles are a common pregnancy craving (along with wild combinations like ice cream and pickles) so it's only natural to give your with-child friend this cute pickle onesie to start their kid off right in this pickle-loving world.
6. Pickle Pillow
We decorate our homes with the things we love most right? So by that logic, this pickle pillow should fit in nicely among any pickle-lovers home decor.
7. Artisan Pickles
The only thing that could possibly make pickles any better is the addition of whiskey. This gift is a must for the pickle-loving man in your life.
8. Pickle Tee
There are all sorts of pickle-themed t-shirts available out there, but only one that's this big of a dill.
9. Pickle Art
How about some elegant pickle art for your home? This print would look pretty as a picture hung in your kitchen, or wherever else you do your pickle eating.
10. Pickle Bandages
Need a little cheering up after you've suffered some nasty cuts and scrapes? These pickle bandages are guaranteed to brighten even the gloomiest of spirits.
11. Pickle Print Dog collar
Every pickle-lover's pooch deserves a collar as fashionable as this one.
12. Dill Pickle Scented Candle
When the taste of dill pickles just isn't enough, go for the aroma as well with this dill pickle scented candle from Radical Works.
13. Pickle Tea Towel
If your pickle-loving friend already owns a pickle-themed apron, your next best best for a kitchen accesory is this tickle your pickle tea towel.
14. Pickle Coffee Cozy
This gift not only acknowledges your friend's love of all things pickle, but also says "I care enough about you that I don't you don't burn your hands".
15. DIY Pickle Kit
This gift is for the pickle lover who's ready to try their hand at making some delicious dills themselves. The kit contains everything you need to make a batch of crunchy pickles in just 30 minutes in your fridge.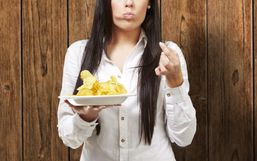 Joking and talking about being gassy can be hilarious, but when it happens to you especially if it's a frequent occurrence, it...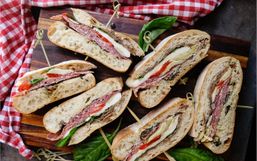 Summer is one of the most sought-after seasons of the year. If you experience cold winter months then you surely appreciate those...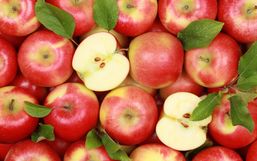 Bloating happens when the stomach becomes swollen after eating and that feeling is never a fun experience.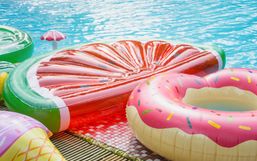 As soon as the warm weather hits it's time to hit the pools and the beaches!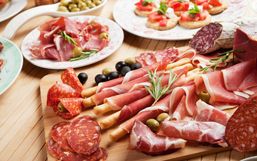 Stay clear of the sun, don't smoke, get adequate sleep, and limit your stress is all you need to prevent accelerated aging, right?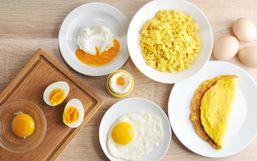 Here's the thing, we tend to put a lot of emphasis on what we shouldn't be eating but it's time the foods we really should be...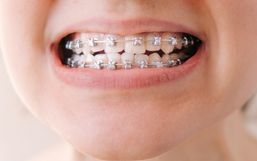 Preparing for braces can be both exciting and intimidating. It's exciting because you know the end result will be well worth the...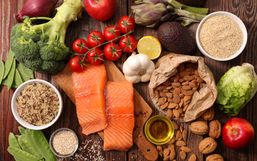 Being comfortable in your body is essential to living a happy life.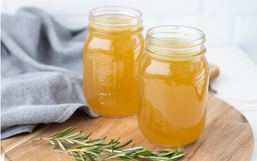 So, you're sick in bed and your stomach is grumbling and you don't know what to eat that won't make you throw up.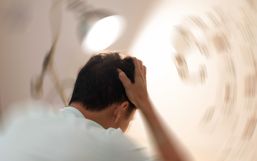 Many people are seeing great success with the keto diet and though a lot of us thought this would be a soon-to-go fad, this keto...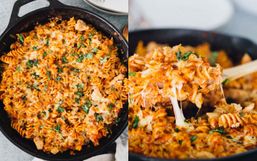 Stocking your pantry with nonperishable items is a great way to ensure you have ingredients readily available.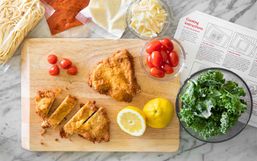 Most restaurants have temporarily closed their dine-in option but that isn't stopping them from making sure their fans get their...