Whether you're off to school for the first time, got a job in a new city or just prefer to live on your own, we all go through periods where we only cook for ourselves. The problem is, most recipes are written with at least two or more people in mind. When you don't want to keep eating the same thing over and over again, this can be frustrating. But have no fear! Forkly is here to help you out. Here are ten meals written specifically with you single ladies and lads in mind!
1. French Onion Soup
French Onion Soup is a delicious treat any day of the week – even when it's hot out!
2. Healthy Lasagna
Eat lasagna with no regrets.
3. Mediterranean Quinoa Bowls
This mediterranean quinoa bowl is packed with all the nutrients you need to get through a long work day or to fuel up for a great workout.
4. Healthy Spinach and Brie Skillet Quesadilla
Take your regular grilled cheese or quesadilla to the next level with a little brie and spinach!
5. Eggplant Parmesan
Make a fantastic vegetarian supper with maybe even a little left over for lunch tomorrow.
6. Fettuccine Alfredo
Have that rich supper you've been craving all week with a side of garlic bread! Maybe add a salad to even things out.
7. Taco Casserole
Give me stacks on stacks of taco casserole! This is the perfect solo supper.
8. Single Serving Vegan Caprese
Enjoy a caprese salad sans animal products!
9. Pork Chop with Mustard and Apples
This is the new and improved gourmet pork chops and apple sauce for one.
10. Oatmeal Chocolate Chip Cookie
Who doesn't want to eat cookies for breakfast?! These pancakes are a perfect way to start your morning or celebrate your evening.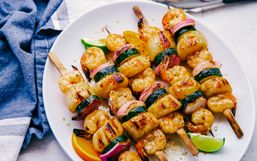 We seem to have breakfast and dinner covered but what about lunch?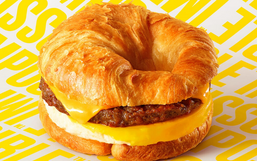 Move over Beyond Meat, there's another plant-based meat subsitute company in town that is here to steal the spotlight!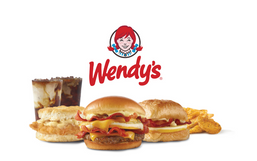 Are you tired of settling for a sub-par breakfast or skipping that meal entirely?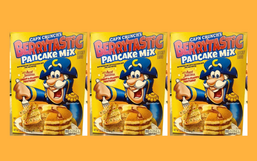 Breakfast time is about to get so much better because Cap'n Crunch Berrytastic Pancake Mix is coming soon.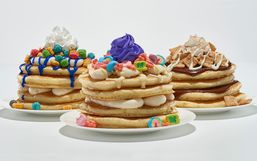 IHOP is serving up a nostalgic breakfast with its latest partnership with iconic cereal brands to bring you Cereal Pancakes and...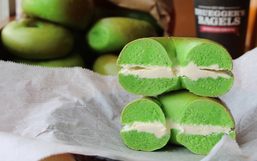 Alright friends, mark your calendars because Bruegger's Bagels is carrying on the festive tradition for yet another year!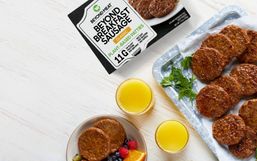 Good news plant-based and flexitarian friends, Beyond Meat is launching more plant-based products that you can make at home!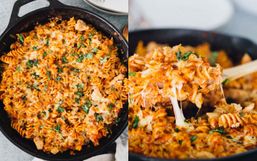 Stocking your pantry with nonperishable items is a great way to ensure you have ingredients readily available.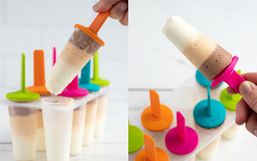 Are you stuck at home with your kids and having a hard time finding things to keep you and your little ones busy?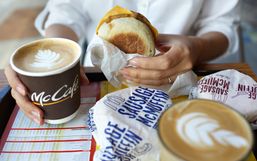 Good news McDonald's fans, if you're craving your favorite McDonald's breakfast but don't want to leave your house then you're in...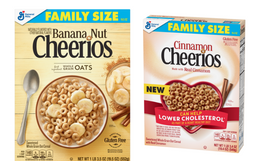 Cereal is one of the easiest breakfast options out there. It's quick to make and eat and if you have the right accessories you can...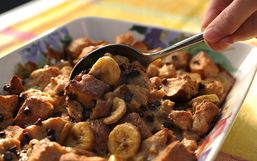 Nothing quite beats an extravagant breakfast. With many spending more time at home than ever, now is the perfect time to enjoy...