Apples aren't just a wonderful mid morning snack to munch on! Apples can be both sweet and savoury, in dinner and dessert. Being one of the most versatile fruits, apples show up in places and dishes that you would never expect. How about with some pork loin? Or what about in tomato soup? While these ideas may sounds a little out of the ordinary, you can be assured that you will love each recipe.
1. Pork Loin with Sauerkraut and Apples
Serve up the perfect meat and potatoes kind of meal with this flavor packed pork loin! The apples add a perfect sweet note to contrast the tangy sauerkraut.
2. Butternut Squash, Apple and Onion Galette
Stuff your galette with all the goodness butternut squash, apple and onion can offer. The best part is, you don't need to be clean and tidy with your galette stuffing, the more, the merrier!
3. Fennel Roasted Carrot & Shallot Salad with Shaved Apples
Are you tired of the same old veggies as a side dish at supper? These roasted carrots and shallots are both savoury and sweet with the help of some thinly shaved apples.
4. Bacon Wrapped Stuffed Pork Tenderloin
When Pork Tenderloin gets boring, get excited. You have an opportunity to jazz up a typical meal and bring it from boring to fantastic. Wrap your pork tenderloin in bacon and use apples to add the best kind of flavor to your meal.
5. Creamy Apple Tomato Soup
Tomato soup is an easy option on a rainy day, but if you're looking for a little extra something to add to it, throw in some apples!
6. Slow Cooker Apple Crisp
What's better than a regular dessert? A dessert that's ready to be eaten as soon as you get home from work.
7. Apple Muffins with Crumb Topping
Bring a little fall flavor to work with you everyday with these amazingly sweet apple muffins with crumb topping.
8. Fall Gingerbread Apple Pie
This pie isn't just a dessert, it's a work of art! Create beautiful fall leaves with your pie crust and layer them just like the fall leaves outside to create the ideal Fall dessert.
9. Caramel Apple Cinnamon Roll Lasagna
After you eat your delicious home made lasagna, settle in for a sweeter version for dessert! Drizzle with that cinnamon bun icing we all know and love.
10. Salted Caramel Apple Pie
We haven't forgotten about those vegans out there! This pie is vegan friendly so you can served this up at any gathering for all to enjoy.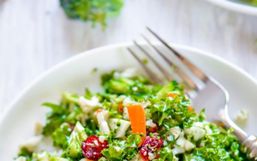 Maintaining a healthy lifestyle is so important to us and when it comes to the food category some consider green foods to be...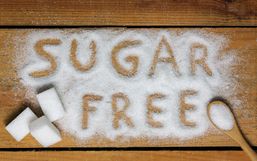 This week was a taste of my own medicine, so to speak. Among my group of friends, it has become a running a joke that at a...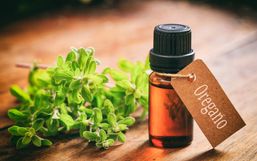 I newly discovered oregano oil a little over a year ago from a friend who swore by and raved about its amazing super-power-like...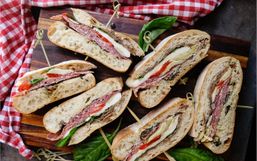 Summer is one of the most sought-after seasons of the year. If you experience cold winter months then you surely appreciate those...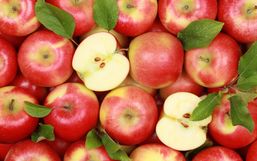 Bloating happens when the stomach becomes swollen after eating and that feeling is never a fun experience.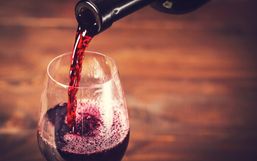 We've all heard it before "be sure to get a good night sleep". But do you know how important that statement really is?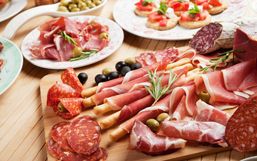 Stay clear of the sun, don't smoke, get adequate sleep, and limit your stress is all you need to prevent accelerated aging, right?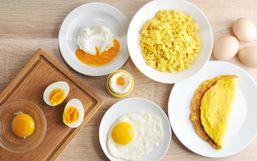 Here's the thing, we tend to put a lot of emphasis on what we shouldn't be eating but it's time the foods we really should be...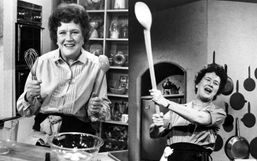 Julia Child is one of the most iconic chefs in the world, and for good reason.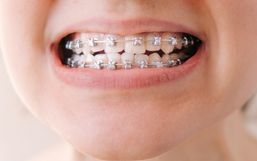 Preparing for braces can be both exciting and intimidating. It's exciting because you know the end result will be well worth the...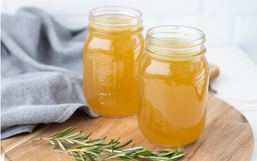 So, you're sick in bed and your stomach is grumbling and you don't know what to eat that won't make you throw up.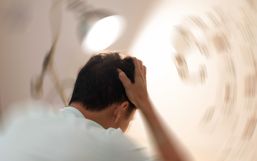 Many people are seeing great success with the keto diet and though a lot of us thought this would be a soon-to-go fad, this keto...