Meatless Mondays are not only a new trending idea on social media, but a healthy way to approach finding a balance between meat centered meals and veggie centered meals. In North America a lot of our meals focus on meat as the primary source of iron and protein, but there are tons of vegetarian foods that also provide the same benefits. Choosing one day a week to eat no meat and more veggies is a great way to find balance in your diet. These recipes below will help you get started on this journey without even thinking twice that meat is missing from your meal.
1. Ricotta and Spinach Calzone
Get all that iron and protein from some rich ricotta cheese and spinach! It's a gourmet twist on a classic pastry that will not disappoint!
2
2. Vegan One Pot Spaghetti with Vegetables
Want to reduce your dishes and pack in those veggies? This one pot pasta is packed with color, flavor and all kinds of nutrients!
3
3. Mushroom Stroganoff
Create a pasta dish worth photographing and eating more than once! It's so simple yet ideal for those family members who come home from work absolutely famished.
4
4. Vegetable Pot Pie Skillet with a Cheddar Biscuit Topping
On a rainy day, this skillet will take you back to your childhood. Packed with all the veggies you refused to eat as a child but now love, this meal will fill you up with warmth and quality.
5
5. Creamy Tomato and Spinach Pasta
Not a huge fan of spaghetti but still want that Italian pasta experience? This simple recipe has your name written all over it!
6
6. Sweet Potato Black Bean Quinoa Bowls
These insane Quinoa bowls are absolutely delicious, nutritious and so memorable you'll want to make them everyday.
7
7. Quick and Easy Vegetarian Ramen
Skip the take out and head home to make a bowl of Ramen that looks like anything but Mr. Noodles! Packed with protein, carbs and veggies, this meal doesn't take any shortcuts to get to an amazing dish.
8
8. Pumpkin Risotto with Goat Cheese and Dried Cranberries
This recipe is not only perfect for Autumn, but it also makes a wonderful side dish at family get togethers such as Thanksgiving and Christmas.
9
9. Vegetarian Mushroom, Spinach and Quinoa Risotto with Oven Poached Eggs
Who loves poached eggs? I do! We all know how delicious risotto is, but when paired with rich flavors and a poached egg, it goes from great to incredible.
10
10. Quinoa Taco Bowls with Guacamole
When you're looking for a healthier alternative for tacos, this bowl serves up nothing but the best ingredients out there. Swap out the taco shell for wholesome quinoa and your body will thank you.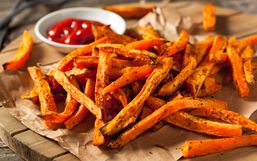 When the snack cravings hit we all know how easy it is to reach for the most accessible thing in sight.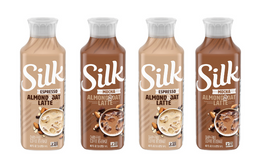 If you don't have time to head to a coffee shop this morning to score your favorite latte, don't fret! Silk, America's No.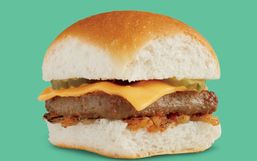 Brace yourselves because White Castle has unveiled amazing news! White Castle announced that they will soon become the very first...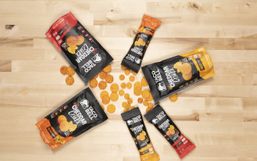 Alright Taco Bell fans, you're in for a treat today! You can now take your favorite Taco Bell flavors on the go with you with the...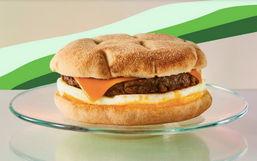 Good news Canadian friends, Starbucks Canada is the next coffee chain to partner with Beyond Meat to bring you a delicious...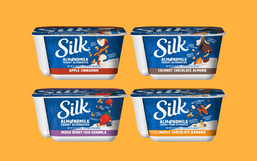 Silk, America's number 1 plant-based beverage brand is constantly thinking up new, innovative products so you don't have to miss...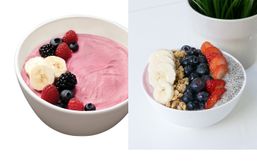 Yogurtland, the leader in self-serve frozen yogurt has no shortage of delicious options.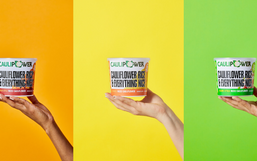 With more people searching for healthier options, companies like CAULIPOWER is committed to delivering.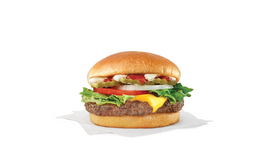 Good news plant-based friends, Wendy's is the next fast-food chain to hop on the plant-based trend!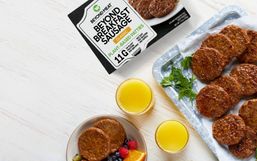 Good news plant-based and flexitarian friends, Beyond Meat is launching more plant-based products that you can make at home!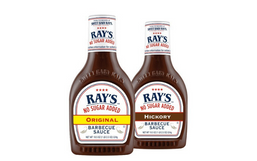 Summer is just around the corner and we all know what that means grilling season is coming too!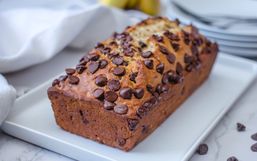 Many people are using their extra time at home to create delicious creations in the kitchen.