The heat waves are quickly approaching and we are not mad about it! These hot days are perfect for socializing, swimming and well…not cooking inside! Instead of heating up your already hot kitchen with more heat from the stove, here are some recipes that you can whip together on a hot day that are simple yet satisfying.
1. Crunchy Thai Salad with Creamy Peanut Dressing
This sweet and tangy salad is filled with color and is topped with a nutty dressing that will make you forget that you didn't need a stove for supper!
2. Watermelon, Radish, Orange and Goat Cheese Salad
This radishes are currently blowing my mind with the beauty and great taste. Mix some earthy flavors with a little sweet and salty to achieve the perfect summer salad.
3. Temaki Sushi
These little savoury treats are so delicious and 100% worth the extra time it takes to hand roll each one. Filled with some bright veggies, you will be reaching for a plateful of these!
4. Veggie Tacos with Black Beans and Cabbage
Tacos without heat? Definitely! Don't let the hot weather stop your Taco Tuesday from happening. These flavorful veggie tacos will blow you regular tacos out of the water.
5. No Mayo Broccoli Salad with Blueberries and Apple
A healthy alternative to the regular broccoli salad and filled with tons of antioxidants. Topped with a yummy dressing that isn't packed with fat, you can eat this with a piece of mind.
6. Cantaloupe and Mozzarella Caprese Salad
Beautiful enough to be served at a formal gathering, but easy enough to be made for a cool supper in the sunshine. It's the best of both worlds!
7. Vegan Summer Rolls
Can you believe these colors are natural? It's simply lovely. Roll up a whole pile of nutrients for supper, dip in some creamy sauce, and you won't be disappointed.
8. Moroccan Chickpea Quinoa Power Salad Recipe
Make a big batch of this salad at the beginning of the week and your dinner prep time will be almost non-existent when you come home from a long day at work.
9.  Classic Bruschetta with Balsamic Glaze
Some delicious bruschetta is always a must! But to be honest, on a hot day, I'd pick up some balsamic reduction at the grocery store and skip on home to make bruschetta in a matter of minutes.
10. Lemony White Bean, Arugula and Prosciutto
Maybe it's just my love for prosciutto but this salad looks amazing! Get lots of protein in your supper and stay away from the stove with this amazing recipe.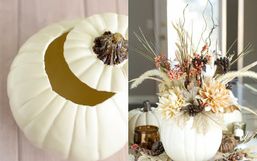 This holiday season, gather around the table and enjoy a delicious meal with those you love.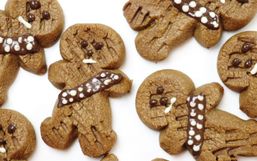 A long time ago in a galaxy far, far away… ...is a party you better get creating a menu for!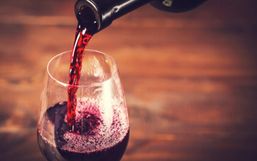 There's no better way to wind down from a busy day than to catch up on your favorite shows with snacks in hand, amirite?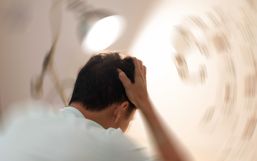 Many people are seeing great success with the keto diet and though a lot of us thought this would be a soon-to-go fad, this keto...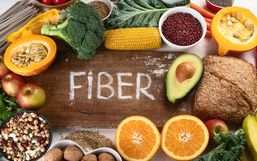 For some, healthy eating is no easy feat. The secret to being successful is to create a balanced approach that allows you to fill...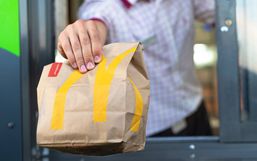 Nothing quite compares to a good ole homecooked meal but sometimes life gets busy. That's where fast-food comes in!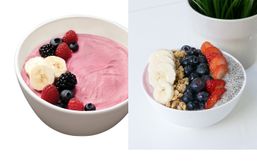 Yogurtland, the leader in self-serve frozen yogurt has no shortage of delicious options.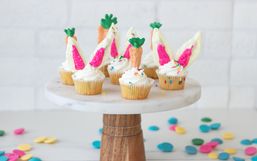 Easter is almost here and to get you into the holiday spirit we're sharing fun Easter snacks that your kids will actually want to...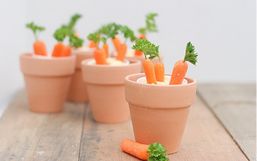 Make Easter fun for kids by whipping up cool and festive snacks.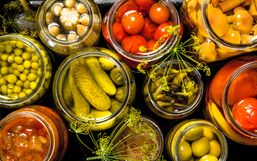 Keeping your pantry stocked with essential items is always a good idea because with the right ingredients you can whip a delicious...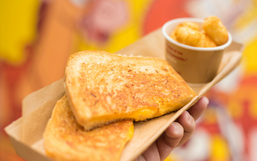 Good news Disney fans, Disney is sharing more ways for you to enjoy their iconic treats at home.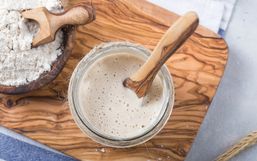 People are flexing their "making-from-scratch" muscles while stuck inside, which has caused a rise in bread baking!