Lentils are an amazing way to get protein without having to cook up meat for your meal. There seems to be this assumption that if you are using lentils as the base for your meal, it will taste gross or boring. The opposite is actually true. Using lentils in your cooking is a great way to increase your knowledge and skill in adding spices to your meal. What usually results is a super flavorful, satisfying meal that is sure to be a favorite in your home. Lentils can be used in really obvious ways, but they can also be snuck into other foods very stealthily. No matter how sneaky or obvious you make these lentils, your family is sure to love what you're about to serve up tonight.
1. Slow Cooker Lentil and Brown Rice Tacos
Turn a family favorite into a more nutritious meal with lentils, fresh produce and a little grated cheese. Don't forget that home made guacamole!
https://melaniemakes.com/blog/2014/01/slow-cooker-lentil-brown-rice-tacos.html Photos and Recipe By: Melanie Makes
2. Slow Cooker Lentil Sloppy Joes
Make your Sloppy Joes a little more wholesome by subbing in lentils in the place of ground meat. Do we even know what exactly ground meat is made out of? Maybe we do, but I'd rather not talk about it. Top off this sammie with some home made coleslaw.
https://www.simplyquinoa.com/slow-cooker-lentil-sloppy-joes/ Photos and Recipe By: Simply Quinoa
3. Lentil and Sweet Potato Stew
When the rain comes down, the slow cooker comes out! This stew is perfect for a chilly, rainy day and can be paired well with some home made bread.
http://www.eatyourselfskinny.com/lentil-and-sweet-potato-stew/ Photos and Recipe By: Eat Yourself Skinny
4. Vegan Lentil Loaf
Meat loaf is one of those meals that reminds you of your childhood. Once again, skip the meat and add in tons of wholesome lentils and veggies into the mix for a guilt free meal.
http://www.yummymummykitchen.com/2017/09/vegan-lentil-loaf.html?fref=gc&dti=719002671517630&m=1 Photos and Recipe By: Yummy Mummy Kitchen
5. Vegan Lentil Shepherd's Pie
Shepherd's Pie has always been a favorite around our home, and it's so easy to make! With replacing the meat with lentils and the potatoes with sweet potatoes, the nutritional value skyrockets!
http://www.oneingredientchef.com/sweet-potato-shepherds-pie/ Photos and Recipe By: One Ingredient Chef
6. Italian Lentil Soup
This lentil soup is a great way to get used to the idea of cooking with lentils. This recipe incorporates lentils in a way that makes sense for even a first time lentil eater. This soup will definitely become a rainy day favorite around your home.
https://www.gimmesomeoven.com/italian-lentil-soup-recipe/ Photos and Recipe By: Gimme Some Oven
7. Easy Vegan Red Lentil Dal
Indian can sometimes be tricky to make with vegetarians around but this recipe makes it extremely simple and ever so flavorful!
https://www.simplyquinoa.com/vegan-red-lentil-dal/ Photos and Recipe By: Simply Quinoa
8. Easy Lentil Meatballs
When you're leaning towards a more meat free way of life but still have that spaghetti and meatballs craving, this meal will help you out! The best part is, it's colorful, healthy and the farthest thing from boring.
https://www.wellplated.com/lentil-meatballs/ Photos and Recipe By: Well Plated
9. Instant Pot Vegan Quinoa Burrito
When you're making supper in a hurry, this meal will meet your needs! With the help of an instant pot, your food will be ready in a matter of minutes and will satisfy those hunger pangs!
https://detoxinista.com/instant-pot-vegan-quinoa-burrito-bowls/ Photos and Recipe By: Detoxinista
10. Lentil Walnut Burgers
Sometimes all you need is a good burger and fries! What can you swap out and then swap in to make this meal a little healthier? Obviously lentils! Your friends and family won't believe you when you say these burgers are made from lovely little lentils.
http://www.veganricha.com/2016/03/lentil-walnut-rice-burgers.html Photos and Recipe By: Vegan Richa
When it comes to preparing for a big date or event, we have so much to think about.
Canada Day is coming up and we can't wait to celebrate! But, what makes Canada so special anyway?
Charcuterie boards may not be new but they have become one of the hottest food trends as of late and for good reason!
Mmm... nothing quite beats tender chicken wings smothered in your favorite sauces.
It's finally Autumn and we are able to sip out Pumpkin Spice lattes, cozy up by the fire and eat that warm comfort food with loved...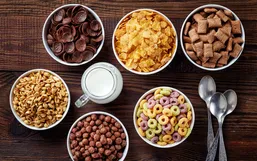 A lot of us make a huge effort to make sure the content of our cupboards and kitchens reflect the lifestyle we want to live and...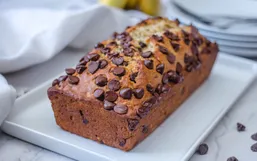 Many people are using their extra time at home to create delicious creations in the kitchen.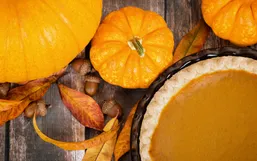 When I think about pumpkins I often find myself reminiscing or wishing it was the season of Fall.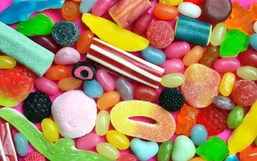 Our bodies can do strange things, especially when it comes to cravings.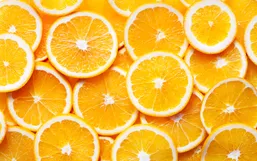 Surely you've heard the word antioxidant thrown around time and time again.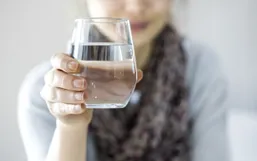 Water is vital to maintaining a healthy body. I know we've heard it time and time again, drink more water!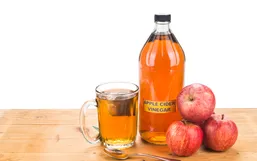 When it comes to the natural health community, apple cider is most likely the most popular type of vinegar and for good reason!